Mehlville, Lindbergh, Fox all receive national character education honors
Mehlville only district in nation with five Schools of Character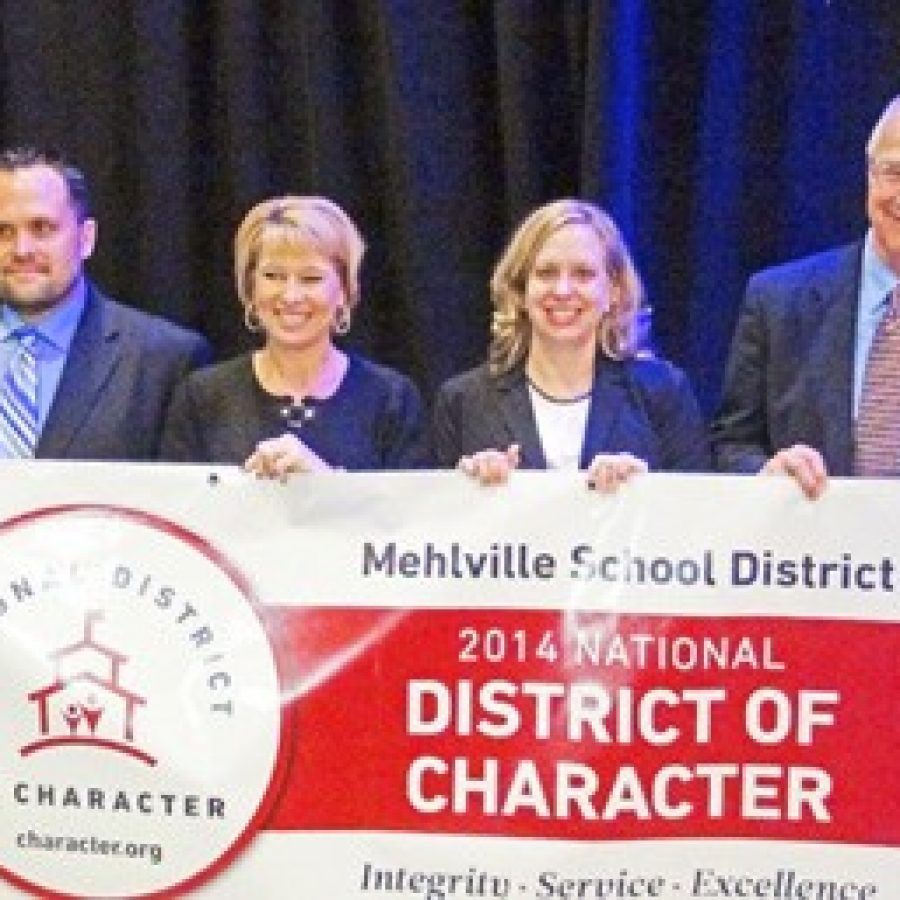 In a sign of the growing importance of character education locally, officials from the Mehlville, Lindbergh and Fox school districts accepted national character awards for their districts or schools in a ceremony in Washington, D.C., earlier this month.
This year's list of the Character Education Partnership's new National Schools of Character was dominated by Missouri, largely due to the five schools honored in Mehlville, which was also named a National District of Character for the first time.
In the partnership's program book for the national ceremony, it called the Mehlville phenomenon the "Missouri Magic" and asked, "What is special about the water in Mehlville?"
Lindbergh Schools first gained the District of Character recognition in 2008 and was renewed this year, and Sperreng Middle School became the district's sixth school to be named a National School of Character.
The Fox School District is already a National District of Character, and Sherwood Elementary in Arnold also earned the school designation for the first time this year.
The five Mehlville schools named National Schools of Character this year include Blades and Oakville elementaries and Oakville, Bernard and Buerkle middle schools. Beasley, Bierbaum, Hagemann and Trautwein elementary schools and Mehlville High School have already received the national honor, bringing the total to 10 Mehlville schools.
Mehlville Board of Education President Ron Fedorchak called the district's national award a "tremendous honor."
"You're talking about tens of thousands of school districts around the country, and we're one of three this year, and we'll get to fly that banner for five years," he said. "It's very, very cool, and it's a feather in the cap for the whole district. And really the whole community."
The honors are not just a local achievement, but one for the region and state as well. County Executive Charlie Dooley told the Call he is impressed that Mehlville and Lindbergh comprise two-thirds of the country's National Districts of Character this year.
"Congratulations to those schools, they're doing a great job. There's no question about it," Dooley said. "There are some great schools in St. Louis County, and we're very proud of them."
Out of 50 schools honored this year, Mehlville was the only district with five schools named National Schools of Character.
To reward the leadership at individual schools and the district for their efforts, 17 administrators from the district and the five schools made the trip to Washington, D.C. Oct. 30 through Nov. 4 for the 21st annual National Forum on Character Education. Mehlville, Lindbergh and Fox accepted their awards in person and gave presentations on best practices in CEP's 11 principles of character education.
"This was a special year for Mehlville," said Superintendent Norm Ridder, who went on the trip with district administrators and staff to accept the district's award. "We probably had the most (schools honored)."
So to answer the CEP's question: What is in the water at Mehlville?
"In Mehlville, it's not just something that we put on a shelf, it's not just something that we do in addition to our curriculum," said Lisa Counts, assistant superintendent-supervision of schools, who oversees the district's character efforts. "It really is who we are."
The district paid for the trip, which cost roughly $1,000 a person, through money the district saved from grants it received for community donations made at the Goodwill trailer across from Mehlville High School. Attendees included Ridder, Counts, Blades administrative intern Laurie Tretter-Larkin and a principal, assistant principal and teacher from each honored school.
Although it has been embraced by the entire Mehlville community, character education in the district was also championed by former Superintendent Eric Knost, who left to lead the Rockwood School District this summer. He told the Call that one of his chief regrets in leaving was that he would not be able to attend the national awards ceremony for Mehlville.
Four Lindbergh representatives also made the trip to Washington, D.C., including Character Education Coordinator Amy Richards, along with Sperreng Principal Mark Eggers, Assistant Principal Clint Walker and teacher Shelli Manley. Four representatives of Fox also made the trip to accept Sherwood's award.
Mehlville was honored so many times that Richards stepped in to help when no one from Mehlville could stay in the audience long enough to take pictures of each award — cooperation that is emblematic of how the districts have worked hand-in-hand on their character-education programs for years, through local organization Character Plus and through the South County Character Education Leadership Team, which meets to trade advice.
"I was happy that south county was well-represented," said Lindbergh Superintendent Jim Simpson.
Although some speakers at Mehlville board meetings in the past few months have questioned whether the district's emphasis on character education has distracted from its greater mission of academic success, Counts said discipline referrals are down and attendance rates are up, which she attributes to character initiatives.
"These are buildings where it's a great place to be. It's fun to learn, people care about each other, it's like a family. As a kid, you want to be there," she said. "Character or academics? It's not one or the other. It's definitely not one or the other. It really is embedded in everything we do."
Going by state test scores, no K-12 district knows academics like Lindbergh, which ranked as the top-performing K-12 district in Missouri in academics for the fifth year in a row this year.
Character education is a key component of the "Lindbergh Way" and directly leads to the district's academic success, Simpson noted.
"People say, 'I understand that it translates to a pleasant way to walk down the hall, but how does character education translate to high-quality education?'" he said. "At lots and lots of schools, a large part of the day is not teaching but stopping to control misbehaviors. Lindbergh has less than that of anybody. Lindbergh can teach all day long, every minute of every day."
At some schools, students are bullied if they care about good grades, Simpson said, but that's not a problem at Lindbergh, which he also attributes to character-education efforts.
"In some parts, if you seem like you're trying to do a lot of learning, people will ostracize you," he said. "But at Lindbergh, all the students feel like we're all pulling the rope together. We're all here to learn."
About the Writer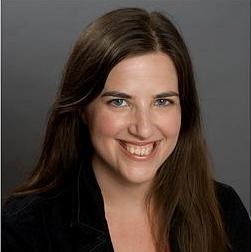 Gloria Lloyd, News Editor
Gloria is the editor of The Call. If you have any thoughts or suggestions for coverage, email her at glorialloyd@callnewspapers.com.