Mehlville joins other school districts to prepare for decision of grand jury
Mehlville joins school districts in sending letter to McCulloch
Considering the civil unrest that broke out in Ferguson in the weeks following Michael Brown's death, the expected mid-November decision of the St. Louis County grand jury in the case could have repercussions countywide.
As such, the Mehlville School District has joined other school districts and government agencies to prepare for what might happen.
Mehlville transfer students from the Riverview Gardens School District are likely to be directly affected by protests after the announcement: Although the Ferguson-Florissant School District covers most of Ferguson, Riverview is the district for students from four apartment complexes at the epicenter of the protests along West Florissant Avenue. That includes Canfield Green, where Brown was shot Aug. 9 by Ferguson Police Officer Darren Wilson, who said he killed Brown in self-defense.
Last week, Mehlville Superintendent Norm Ridder joined superintendents from Ferguson-Florissant, Hazelwood, Jennings, Normandy and Riverview's secondary transfer district, Kirkwood, to sign a letter written by Riverview Superintendent Scott Spurgeon to county Prosecuting Attorney Robert McCulloch. The letter asks McCulloch to announce the grand jury decision after 5 p.m. or on a weekend — preferably a Sunday when no school activities are in session — so students would already be home if protests ensued.
"As leaders of school districts, we are concerned about the ability to provide timely, unobstructed travel routes to and from school for the thousands of student walkers, parents and district transportation vehicles once that decision is announced," Spurgeon wrote. "Information released during the school day has the potential to greatly affect school district operations and we implore you to refrain from making a grand jury announcement until such time as we can provide safe passage home for all students."
Noting that the protests have already led to road closures, inability to access schools, rerouting bus routes around extra police, traffic and pedestrians and a heavy local, national and international media presence, Spurgeon said Riverview is preparing for similar interruptions, but hopes to avoid them if possible.
When protests first erupted, Riverview canceled classes for two days and did not send transfer students to Mehlville and Kirkwood, where schools were in session.
"If it would have been one more day, I would have been in their superintendent's office talking about how we can put strategies around it to make it safe, and that they must transport those kids," Ridder said. "It came close."
Amnesty International released a report Oct. 24 that accuses county police of a series of human-rights abuses, including arresting journalists for no reason and training guns directly at Amnesty's delegation of international observers, who had their hands up and wore yellow shirts with clear identification.
Brown's mother, Lesley McSpadden, is set to address the United Nations Committee on Torture in Geneva, Switzerland next week about her son's case. The prospect of an indictment also drew Rev. Al Sharpton here again: He appeared with McSpadden at a rally Monday to get out the vote in Tuesday's county executive election — which took place after the Call went to press.
Last week, speakers continued to tell members of the County Council that they have not done enough in response, including Marquis Govan, 11, a University City resident who has been attending every meeting since the summer in a suit and tie.
"As you know, I was here back in August, and I told you that there were issues with north county education and police brutality, as well as jobs. And I've seen not one of you do anything about that … It's like I need to wash out your ears or something," Govan told the council. "And then I've seen you with these same faces … pouring water and talking to each other, when there's someone (speaking) right in front of you. It's like you don't care, and you probably don't. But we need to make you care, because you go right back behind doors with your donors who give you all this money to run your campaigns, and you bring up these bills for them, but you don't bring up these bills for us."
County Executive Charlie Dooley defended the county's Ferguson response, and 5th District Councilman Pat Dolan, D-Richmond Heights, noted that the council appropriated $1 million from the Emergency Fund, distributed through the United Way, to aid Ferguson residents in the immediate aftermath of the protests.
"We've done something," Dolan said. "We're not done, but we have done something."
Although he will not oversee its implementation, Dooley submitted his last budget to the County Council Oct. 24, and it includes a $3 million increase for the Police Department, including $450,000 to equip all 500 patrol officers with body cameras.
Officers from each county precinct are still testing cameras donated in the wake of Ferguson, with no decision yet on which cameras to buy, said Police Department spokesman Sgt. Brian Schellman.
About the Writer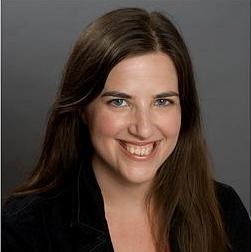 Gloria Lloyd, News Editor
Gloria is the editor of The Call. If you have any thoughts or suggestions for coverage, email her at glorialloyd@callnewspapers.com.