Mehlville Garden Club presents awards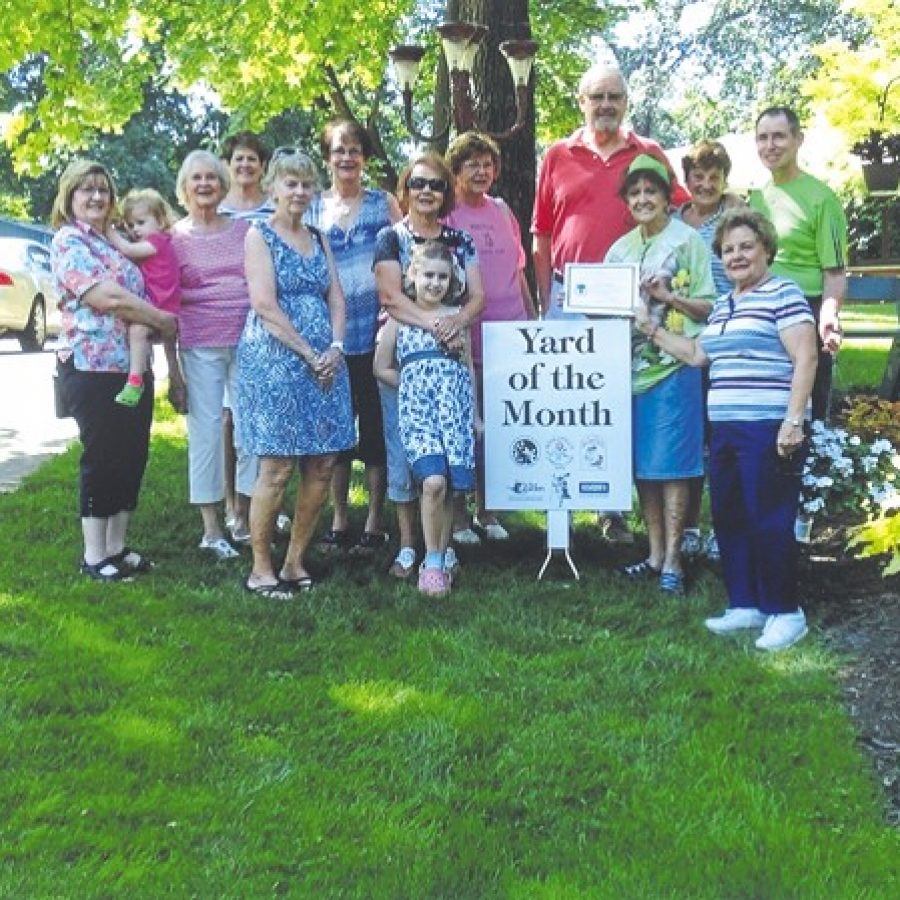 Members of the Mehlville Garden Club recently presented State Beautification Citations for two very attractive neighboring yards. The Yard of the Month sign is on the lawn of Beverly Hood and Bill Biedenstein's home in the 3200 block of Valley Crest Hills Drive. Their front yard has a waterfall and many plants decorating it. Neighbors Patty and Jim Duban of the 4800 block of Valley Crest Drive have their front and back yards landscaped with hundreds of beautiful plants.
Pictured, from left, are: Garden Club members Christine Linnebach holding her granddaughter, Ruby Schweppe, Betty Fresta, Gail Noil, Nancy Lewis, Laura Kump hugging her granddaughter, Dottie Warren, awardees Jim and Patty Duban and Beverly Hood and Bill Biedenstein, along with Carole Lyston, Garden Club chairwoman presenting them their awards. The Yard of the Month Award is sponsored by Coldwell Banker Gundaker, For the Garden by Haefner's Greenhouse, which gives a hanging basket to the yard, and Call Newspapers.