Mehlville firefighter arrested on federal murder-for-hire charges
Union VP arrested for 1992 murder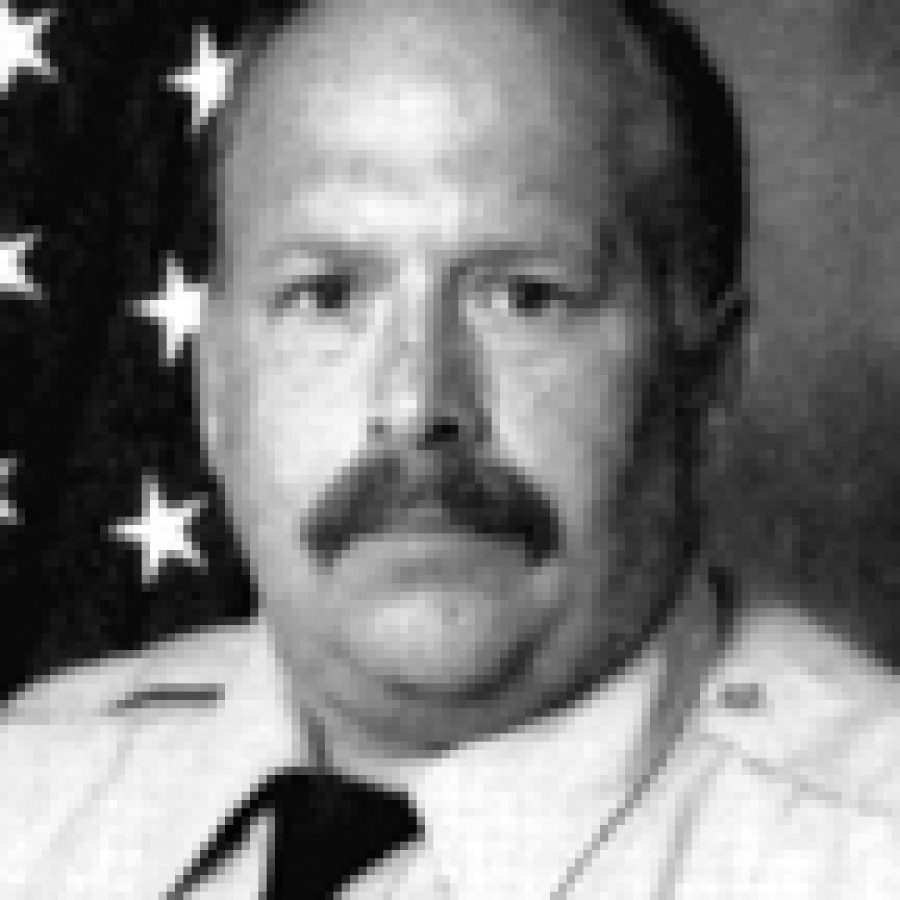 The vice president of Mehlville Local 1889 of the International Association of Fire Fighters was arrested Friday morning on federal murder-for-hire charges.
James K. Kornhardt of Dittmer, a Mehlville Fire Protection District firefighter since 1992, and Karen K. Coleman of Arnold were indicted last week by a federal grand jury on charges related to the murder of her husband, Danny Coleman, in October 1992.
Kornhardt, 49, was arrested Friday morning at Mehlville Fire Protection District Firehouse No. 5 on Mueller Road in Green Park by agents of the FBI and the Bureau of Alcohol, Tobacco and Firearms while Karen Coleman, 54, was arrested Friday at a residence in Arnold.
The federal indictment, unsealed Monday, alleges Kornhardt and Karen Coleman "… did unlawfully, knowingly and intentionally combine, conspire and agree to commit an offense against the United States of America, that is, the crime of murder for hire in violation of Title 18, United States Code, Section 1958, by using and causing another to use the United States mails and other facilities in interstate commerce with the intent that the murder of Danny H. Coleman be committed in violation of the laws of the state of Missouri, as a consideration for the receipt of and consideration for a promise and agreement to pay things of pecuniary value, namely money, along with other benefits. Said conspiracy offense resulted in the death of Danny H. Coleman on Oct. 22, 1992."
Karen Coleman and Kornhardt were indicted by a federal grand jury on one felony count of conspiracy to commit murder for hire and one felony count of murder for hire.
In 1990, Karen Coleman recruited Larry Nolan to arrange the murder of her husband so that she could collect on several insurance policies, the indictment alleges.
Nolan recruited Kornhardt to commit the murder, according to the indictment.
Karen Coleman agreed to pay Nolan and Kornhardt from the proceeds of the insurance policies. In October 1992, Karen Cole-man mailed a letter to Nolan explaining Danny Coleman's activities, movement, habits and other information so Kornhardt would have knowledge and access to him, according to the indictment.
On Oct. 22, 1992, Danny Coleman left work at roughly 4 p.m.
The indictment alleges, "Danny H. Coleman was later murdered by James K. Kornhardt. Danny H. Coleman's body and truck were found burnt in an isolated field located in Franklin County, Mo. James K. Kornhardt discarded a box of matches in the isolated field after setting the fire."
The indictment states the cause of death was massive blunt force trauma to Danny Coleman's head and face.
After her husband's death, Karen Coleman began collecting on insurance policies, including claims for loss on Danny Coleman's truck and claims for proceeds payable upon his death.
The indictment states that Karen Coleman collected $11,039 from her husband's employer and $51,982 from the General American Life Insurance Co.
Furthermore, she collected payment from the Liberty Life Insurance Co. and First Nationwide Mortgage Corp. of the outstanding principal, interest, escrow and insurance paid on their residence on Michigan Avenue in St. Louis city.
"The defendants are alleged to have gone to great efforts over a long period of time to conceal this murder. This indictment shows that law enforcement will not give up on the cause of justice," U.S. Attorney Catherine L. Hanaway stated in a news re-lease issued Monday.
Mehlville Fire Protection District Chief Jim Silvernail told the Call, "… The only thing that I can say is over all of this, the district is really cooperating and that this is not related to anything to do with the fire district or the district operations."
Kornhardt's term as vice president of Lo-cal 1889 ends Dec. 31.
"The question keeps coming up was this something to do with the union? And absolutely not. This has nothing to do with the union. This is really just an issue be-tween him and the FBI," Silvernail said.
Board of Directors Chairman Aaron Hilmer told the Call, "Chief Silvernail called me about 7 o'clock on Friday morning and informed me that FBI and ATF agents had come to Firehouse No. 5, which is our headquarters on Mueller Road, and taken an employee into custody. At that point, I called an emergency closed-session board meeting for Friday afternoon. At that time, the board took a unanimous vote to place an employee on unpaid administrative leave pending the outcome of pending federal charges."
Hilmer declined to name the employee, but a news release issued by IAFF 2nd District Vice President Mark Woolbright identified the employee as Kornhardt. The board's motion also states that if the charges are dismissed, the employee will be eligible for pay reimbursement.
Bob Strinni, a firefighter and president of Local 1889, and Jeri Fleschert, a paramedic and secretary of the union Executive Board, were fired by the board in June for what Mehlville officials termed a violation of the district's anti-harassment policy.
Hilmer said, "… Over the last eight months, the president and secretary of Local 1889 have been terminated by the Board of Directors for harassing a fellow employee, stealing a fellow employee's cell phone and using the information in it to create a hostile environment. And now the vice president of Local 1889 is, from televised media reports, under indictment for murder-for-hire charges. Over the last 31⁄2 years, the Board of Directors has been striving to make many changes at the fire district in spite of fierce opposition from Local 1889. At the end of 2008, we have doubled the amount of paramedics there.
"In April, they will be able to vote on a tax-rate decrease and one by one, we are systematically cleaning up that fire district.
"(Board Treasurer) Bonnie Stegman and myself have been in office since April of 2005. For every day since June of 2005, we have been underneath one to three different lawsuits at different times as 1889 tries to halt the progress that voters mandated."