Mehlville fire district voters may weigh tax-decrease proposals next April
Legislators' efforts appreciated by board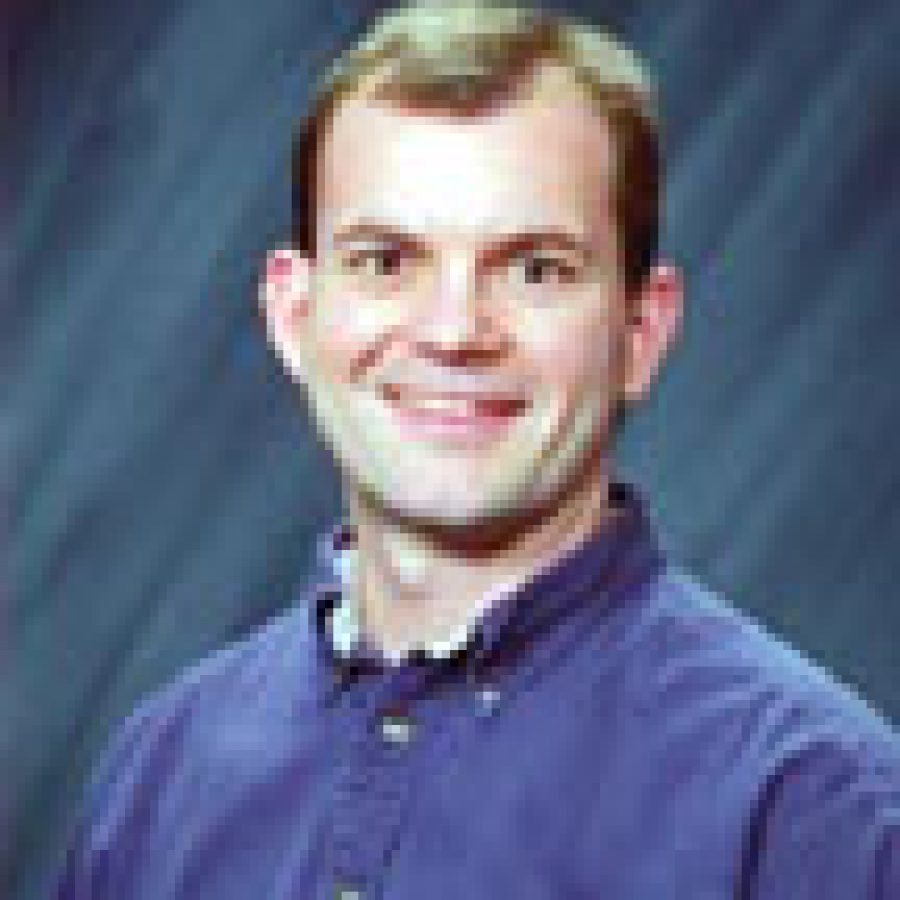 Two tax-rate-decrease measures are being proposed for the April ballot by Mehlville Fire Protection District Board of Directors Chairman Aaron Hilmer.
Hilmer told the Call he will ask the Board of Directors to place on the April 7 ballot a proposal to permanently reduce the district's general-fund tax-rate ceiling and a proposal to permanently reduce the district's pension-fund tax-rate ceiling.
"… I'm going to ask the board to not only put Prop TD (Tax Decrease) to reduce the general-fund ceiling, but also Prop PTD for Pension Tax Decrease. This will give the residents a chance to cut the pension-tax ceiling, leaving only enough to fund the defined-contribution program we put in place and ensuring they'll never get ripped off again by employees walking out with $700,000-plus at retirement," the board chairman said Saturday.
As a result of legislation signed last week by Gov. Matt Blunt, Hilmer explained that the Board of Directors now will have the authority to place tax-rate-decrease measures before voters. The legislation, effective Aug. 28, was sponsored by Senate President Pro Tem Michael Gibbons, R-Kirkwood.
Besides permitting a political subdivision to seek voter approval of a reduction in its tax-rate ceiling, SB 711 mandates that all taxing jurisdictions, regardless of whether they are operating at or below their tax-rate ceiling, must roll back their tax rate to counter reassessment increases.
Currently, only taxing jurisdictions operating at their tax-rate ceiling are required by Missouri's Constitution to roll back their tax rate. The legislation also expands tax relief for seniors and the disabled.
MFPD board members previously had voted to place a tax-rate-decrease measure on the ballot, only to have it challenged in court and removed by a judge.
In January 2007, Hilmer and Treasurer Bonnie Stegman voted to place Proposition TD, or Tax Decrease, on the April 3, 2007, ballot. Then-Secretary Dan Ottoline participated in the meeting by telephone and was unable to vote under the provisions of the Missouri Open Meetings and Records Law.
The ballot language for Proposition TD stated, "Shall the voters of the Mehlville Fire Protection District decrease the general tax levy available to the district by 45 cents per $100 of assessed valuation? This proposition is based upon the 2006 assessed valuation for the district and equates to a total tax reduction of approximately $9.75 million per year. The foregoing shall not be subject to any tax-rate reduction rollback."
Concord resident Dennis Skelton filed a lawsuit Feb. 7, 2007, seeking the removal of the tax-rate-decrease measure from the ballot. Skelton, who ran as a write-in candidate for the fire district Board of Directors in April 2007, was defeated by Ed Ryan, who now serves as board secretary.
In a ruling issued Feb. 9, 2007, Judge James R. Hartenbach ordered the Board of Election Commissioners to remove Proposition TD from the April 3, 2007, ballot.
Because Hartenbach did not provide any legal reason for removing Proposition TD from the ballot, state Rep. Walt Bivins, R-Oakville, requested a legal opinion in June 2007 from Attorney General Jay Nixon about whether "a fire protection district within the state of Missouri may vote to reduce its current tax-rate ceiling."
But in a Sept. 4 letter, Deputy Attorney General Karen King Mitchell cited Hartenbach's ruling and told Bivins that the Attorney General's Office "must decline to provide the opinion you request."
Her letter stated, "In an order dated Feb. 9, 2007, the St. Louis County Circuit Court prohibited the St. Louis County Election Board from placing such a proposition on the April 3, 2007, ballot in the Mehlville Fire Protection District … Because the issue has been decided by a circuit court, we must decline to respond to your request."
As a result, Bivins introduced two bills during the past legislative session that sought to allow a political subdivision to place a tax-rate-decrease measure before voters. Rep. Jim Lembke, R-Lemay, was among the co-sponsors for the bills, but neither was successful.
Gibbons told the Call he was surprised Proposition TD was removed from the ballot.
"That was litigated, and the court said: 'No, you can't do it,'" he said. "Really at the suggestion of Rep. Bivins, we put that provision in the bill so that it's clear that if they wanted to, you could put that on the ballot and people can vote to lower their ceiling. So there's really two things. You could affirmatively vote to lower your ceiling if you wanted to. We clarified that and resolved the confusion that the court decision created. And then otherwise, on sort of the autopilot measure, in reassessment years when values go up, rates are going to come down."
"Say the voters approved $2 and the board recommended a reduction in that ceiling of $1.50. Well then, we're just clarifying yes, you can put that on the ballot and ask people: 'Do you want a lower rate?' Personally, I think they have the right to do that anyway. I was surprised at the court's action. But to the extent that there was any ambiguity or lack of clarity, it should be clear now," Gibbons added.
Hilmer said board members appreciate the efforts of Gibbons, Lembke and Bivins.
"… We want to thank Jim Lembke for co-sponsoring the bills. I want to thank Walt Bivins. Walt took a lot of heat from radical firefighters' unions, but he never backed down. He never wavered in standing up for south county's pocketbook," he said. "And we want to send a big thank you to Sen. Gibbons, who placed this in his bill and worked to get it passed. I also want to add that this is a small piece of Senate Bill 711 and there are many other beneficial items that Sen. Gibbons put in there to help protect residents.
"I think what is interesting for voters to see is who opposed this, mainly firefighters' unions such as Local 1889, Local 2665 and fire districts such as Creve Coeur, which not suprisingly is where the greatest wealth transfer from taxpayers to district employees goes on. It's clear why they are so afraid of voters being given the chance to cut their tax rate," Hilmer continued.
"I think it's a great contrast for south county voters in the next year as many taxing entities are coming for tax increases, tax transfers and bond issues, and MFPD will be asking voters for a decrease. For example, the city of Crestwood was given an offer from MFPD to provide fire and EMS services. This would have saved residents $250,000 a year and given them their own ambulance, which they currently do not have one now. Instead of pursuing this, Mayor (Roy) Robinson is asking voters for a nearly 100-percent property-tax increase in August, proving that the vast majority of elected officials are more interested in taking residents' money than saving it for them."
Staff Reporter Burke Wasson also contributed to this story.