Mehlville enrollment down; trend will last
By Gloria Lloyd
Staff Reporter
news3@callnewspapers.com
The Mehlville School District's enrollment is down this year and will continue to fall in future years, according to projections from the district's demographer.
Enrollment for the year was officially taken on Sept. 29, and continued the trend of declining enrollment in the school district, which has decreased by more than 1,000 students since 2005 to roughly 11,000 students.
That trend will continue for the foreseeable future, according to a report issued this year by Blue Springs-based demographer Preston Smith of Business Information Services LLC. Smith conducted the demographic study as part of Mehlville's redistricting process earlier this year.
Looking at birth rates and enrollment trends, Smith found that the district's enrollment peaked in 1994 at 12,146 and has been declining ever since, with no signs of any turnaround.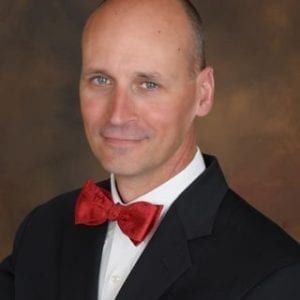 With birth trends signaling lower enrollments in the future, he projects the district will drop to between 9,856 and 8,830 students in the next decade. The middle range between those numbers would mean the district loses 100 students a year.
Smith found a few anomalies in Mehlville's statistics that go against everything he learned from conducting similar studies in districts statewide. In most districts, enrollment goes up as jobs increase. In Mehlville, however, enrollment goes down as south county gains jobs.
Another odd statistic emerges from the data, too. Although typically new subdivisions mean more children in school, each new subdivision built in Mehlville brings ever-lower enrollment.
"Regardless of whether jobs went up or down, enrollment went down, and with every new house, we tend to lose kids," Superintendent Chris Gaines said. "The demographer said the trends and the data don't match — enrollment should be holding steady to slightly growing."
The district has an aging population and has seen large decreases in residents of child-bearing age, the superintendent noted. The Oakville, Concord and Lemay areas that feed into Mehlville will continue to lose children over time, according to birth data by ZIP code.
A higher-than-average percentage of parents here send their children to private and parochial schools rather than public schools.
But another major contributor to the downward trend is the drastic drop in students the district receives from the voluntary city-county student transfer program, Voluntary Interdistrict Choice Corp., or VICC. VICC students dropped from a peak of 1,700 to around 350 today due to a district panel's 2004 recommendation to ramp down by 15 percent each year.
Overall, Mehlville lost 49 students last year and about the same number this year, Gaines said.
That's a stark contrast to the ever-increasing enrollment in neighboring Lindbergh Schools, which has dropped in numbers in the past but for several years has been struggling with aggressive enrollment growth as the district held the top spot in the state for test scores five years in a row.
Although Mehlville was once twice the size of Lindbergh, the districts could be roughly the same size in the next decade as Mehlville drops students and Lindbergh gains them. Lindbergh hit 6,850 students this year and is projected to add nearly 1,000 students in just the next three years.
Mehlville will continue to get updated numbers from Smith every two years.
But the immediate impact of his 135-page report is that the district will hire fewer teachers at the elementary level as fewer students show up for school. The district could fall to 193 classrooms six years from now, 20 fewer than this year, Gaines said.
Fewer students also translates to less money from the state. It's one of the reasons Gaines has emphasized increasing attendance at summer school, which cushions the district's funding formula year-round.
Less state funding is probably not good news for Mehlville taxpayers.
"The district will likely become more and more reliant over time on local property tax as a higher percentage of our funding picture," Gaines said.
The superintendent has ideas for how to try to reverse the trend, including opening the St. Louis region's first school of innovation, Mosaic Elementary, this year.
"We have seen already just a little bit of a glimmer that that may make a difference in enrollment," Gaines said. "Mosaic was attracting folks out of private and parochial (schools)."