Mehlville could be first district in region with elementary school of innovation
Choice School of Innovation could open for 2017-2018 school year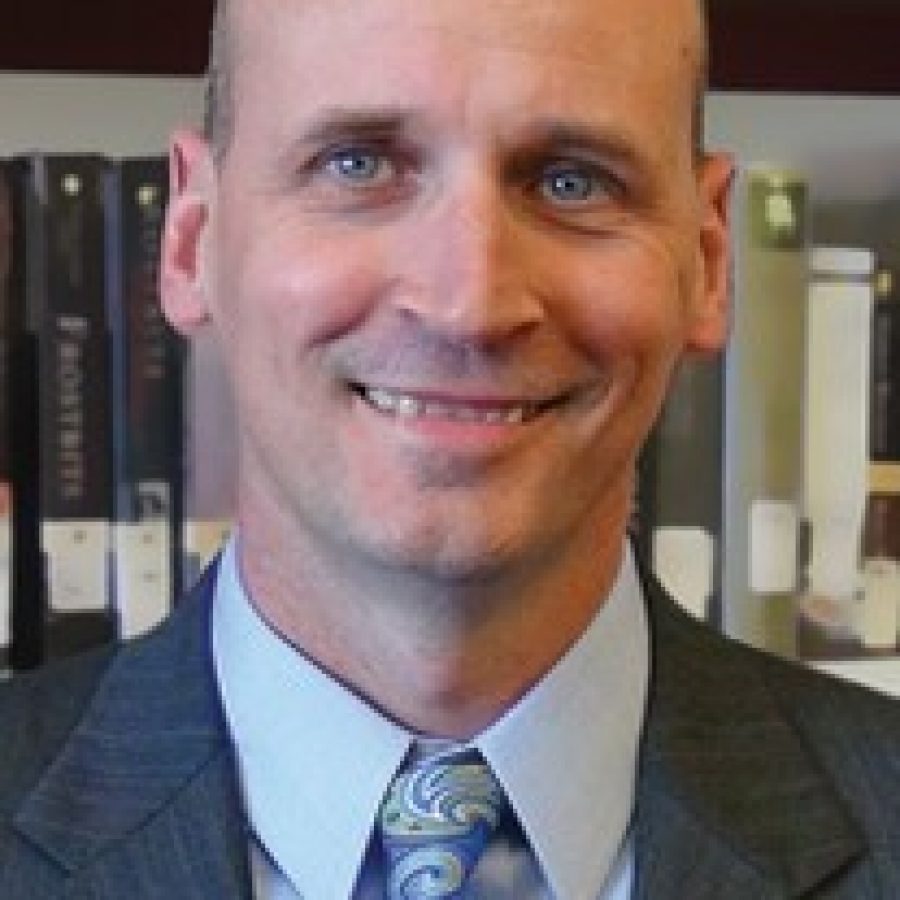 Under a proposal unveiled by Superintendent Chris Gaines Thursday night, the Mehlville School District could become the first district in the region to open a districtwide elementary school of innovation.
The new elementary school, currently referred to as the Choice School of Innovation, could open as soon as the 2017-2018 school year for a projected one-time startup cost of $500,000 using existing teachers and buildings by redistricting and shuffling around programs, Gaines said. The new school would be located in the former St. John's Elementary School at Lemay Ferry Road and Will Avenue.
The Board of Education came to a consensus to grant a preliminary green light to Gaines and district officials to select a principal for the new school, which the district would model after similar schools that focus on innovative, personalized and problem-based learning, and the way students engage with their education, including 1:1 laptops. It would be open to students districtwide through a lottery.
"It really is a question of what do we want school to look like? Do we want heads down and desks in rows? Or do we want to engage kids?" Gaines said. "People will want to come here for it, and because of that, we think that will position us as an innovative leader in the region. Nobody in the region is doing anything like this."
Children at the new school could move at their own individual pace and would be less tied to what someone else tells them they should be learning at their age, the superintendent noted. The school would also serve as an incubator to pilot new learning techniques and methods that could then be expanded to other Mehlville schools.
"We're talking about a kid who age-wise might be a first-grader, but it's OK to do fourth-grade math," Gaines said.
After spending most of the last year addressing the financial crisis that led voters to approve the Proposition R 49-cent tax-rate increase in November, the Choice School is the district's first big step to pursuing the strategic plan the board adopted a year ago under interim Superintendent Norm Ridder.
Other potential proposals Gaines said the district could pursue under the strategic plan include a longer school year for certain underperforming schools within Mehlville, expanding summer school and exploring innovative options for middle schools and high schools, including an International Baccalaureate program, a magnet school, an early college program and STEAM — science, technology, engineering, arts and mathematics — programs.
Since 2007, St. John's has housed Mehlville's alternative-education program for suspended students, SCOPE — South County Opportunities for the Purpose of Education. Established in 1997, SCOPE educates students from eight school districts who have received extended suspensions. Besides Mehlville, the program serves the Affton, Bayless, Hancock Place, Lindbergh,Valley Park and Webster Groves school districts and the Special School District.
Working within existing facilities, the district could open the innovation academy by moving SCOPE out of St. John's into the top floor of the Witzel Learning Center and moving the gifted program, STRETCH — Supplementary Teaching Resources for Educationally Talented Children — out of Witzel. The Witzel Alternative Academy, also currently in Witzel, would be embedded in both high schools and run by the high school principals rather than its director, John DeWalle. The district's Communications Department would also have to move from Witzel.
Through what Gaines said would be minor redistricting, enough space could be gained at an elementary school to expand the district's early childhood education program, which due to lack of space is currently limited to the 300 students at the John Cary Early Childhood Center. Early childhood could be expanded even more through a future bond issue.
The three-floor St. John's facility was originally built in 1922. In 1981, Mehlville ceased offering classes to elementary school students there and the building then served as St. Louis Community College's South County Education Center. A new South County Education and University Center at the corner of Lemay Ferry and Meramec Bottom roads opened in the fall of 2003.
Mehlville originally planned to build a new early childhood center at the St. John's campus site, but instead the John Cary Early Childhood Center was built adjacent to the Beasley Elementary School campus. The location was changed after administrators cited budgetary, site-development, access, safety and aesthetic concerns about the St. John's site.
In January 2005, Greater Midwest Builders contracted to buy the 5.85-acre St. John's property from Mehlville for $1.1 million, but the sale was never finalized.
St. John's was renovated for roughly $837,000 in 2007 at the urging of then-interim Superintendent Jerry Chambers and former Superintendent Eric Knost, then deputy superintendent. They advocated that the district renovate St. John's instead of paying $120,000 in rent each year at Grasso Plaza to house SCOPE.