Mehlville candidates offer varying views on merit pay
Candidates give their opinion of Common Core Standards
The five candidates running for three open seats on the Mehlville Board of Education agreed more than they disagreed at their candidate forum, conducted last week in advance of Tuesday's election.
At the forum — which took place before Superintendent Eric Knost's announcement that he is leaving Mehlville this summer to head the Rockwood School District — the school board candidates agreed on the importance of character education, technology and the fine arts, teacher compensation, school security and that they welcome transfer students from unaccredited school districts to Mehlville.
One of the topics on which the candidates dissented was merit pay. In February, the board unanimously approved a framework for a merit-pay plan that places district goals above individual ones when paying teachers and sent it to contract negotiations teams for the district and the Mehlville National Education Association, or MNEA.
Venki Palamand, who was elected to the school board in 2007 and defeated by Vice President Lori Trakas in last year's election, said he is skeptical, but open to the concept.
"If there's a method that works, I'm certainly one to say that we need to reward our best teachers well, but again, it has to be collaborative," he said.
Jean Pretto, who is a former car saleswoman and currently a piano teacher, said she is confused about how merit pay might work and how physical education, art and music teachers might be evaluated.
"If they can develop a plan they're happy with and is supported by the board, then more power to them, that'd be great," she said.
The prospect of merit pay affecting cooperation is concerning, said Samantha Stormer, a business development manager at a medical transportation company.
"I also know from being in the corporate world for a long time now that when you start rewarding your top people, it becomes very cutthroat and 'What can I do to be on top?'" she said. "We don't want to see that happen. Can we give them more money? Especially our top teachers? Absolutely, of course. I would go with anything that would make sure they are all working together and be able to give them more, 100 percent."
However, former RV dealership owner Randy Howard wondered how a district would know who its top teachers are without evaluating them in some measurable way that was agreed on by teachers and the board.
"Samantha made notation that we need to do things for our top teachers," Howard said. "Without something that says who's a top teacher, it becomes difficult."
Current board secretary and retired police officer Rich Franz, who today works in corporate security at Monsanto, said he is excited about the merit-pay proposal.
"I have worked in a merit-pay system both in the private sector and in the public sector, so as far as I'm concerned, it's not a question of does it work, it's a question of how do we make it work?" Franz said. "Our goal with merit pay, I believe, should be to send a message to our staff that we want to support not only all of our teachers, but we want to raise up and support those staff members who excel above and beyond."
The candidates differed in their interpretation of the likely effects of de facto national standards, the Common Core State Standards, on education in Mehlville.
Since the 1960s, Mehlville has operated under some form of standards, including national mandates like No Child Left Behind, Pretto noted.
"What's different now is that the bar is set higher for our students than it has ever been before," she said. "In the past, the teachers were teaching so that they could pass tests. Now they're going to be teaching so the students can learn, and learn at a higher level than they have in the past. Don't be afraid of it, folks, it's not bad, it's just something that we're going to need to get used to."
"I don't go either way with it, because it's just a standard, and our administrators and our teachers are the ones setting the curriculum here at our level — which is where it needs to be," Stormer said.
Palamand said raising standards is a good idea that will help Mehlville students compete with students worldwide.
"We still have local control, and it's not something that I think needs to be feared," he said. "In fact, I think it'll be good in years to come."
The school district is required by law to accept standards adopted by the Department of Elementary and Secondary Education, or DESE, but staff members develop their own curriculum, Franz noted.
"I don't think it's something to be afraid of, I think it's something to be wary of," he said. "I think Common Core is an attempt by the federal government to wrest control of school districts from the local school board.
"I believe in local control, I am committed to local control. This community deserves to decide who sits on their school board and who makes decisions about what happens in their school, not the federal government, and I am against anything that takes away that local control."
"Like Rich, I agree that Common Core is a directive coming from the top down at Washington," Howard said. "We have an obligation to adhere to the Missouri standards as set forth by DESE, we do that — but it's critical that we write our curriculum and that we maintain local control."
About the Writer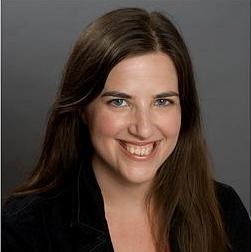 Gloria Lloyd, News Editor
Gloria is the editor of The Call. If you have any thoughts or suggestions for coverage, email her at glorialloyd@callnewspapers.com.