Mehlville candidates debate governance, Gaines at forum
By Gloria Lloyd
News Editor
news3@callnewspapers.com
Governance, school security and Superintendent Chris Gaines were some of the topics debated in a forum last week by the three Mehlville Board of Education candidates running for two seats in the election Tuesday, April 3.
With incumbents Lisa Dorsey and Jamey Murphy leaving the board after a single term, none of the three candidates are incumbents.
Former board President Ron Fedorchak is running against newcomers Tori Behlke and Lisa Messmer, who are running as a slate.
Fedorchak served on the board from 2011 to 2015, when he was defeated by Dorsey and Murphy.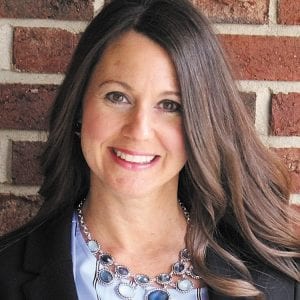 At the March 21 forum at Andre's South in Oakville moderated by Mehlville Fire Protection Board of Directors Chairman Aaron Hilmer, the candidates often agreed or echoed each other's thoughts. But when it came to overseeing Gaines, they vehemently disagreed, with Fedorchak taking issue with the board's current supervision of the superintendent.
All three candidates agreed that they would support placing a no-tax-rate-increase extension of the 49-cent Proposition P 2000 bond-like tax-rate increase on the ballot around 2020, when that tax would sunset. They also said communication from the district could be improved.
All three candidates are longtime residents of Oakville, with at least two decades living in the district, and all have had children attend and graduate from Oakville High School.
Attendees at the forum could submit questions during the event, and one of the most-asked questions revolved around school security and what the candidates want to do about it.
Fedorchak suggested creating a new Central Office position of director of campus security to oversee security at all Mehlville schools.
"We have a director of transportation, we have a director of human resources — we need a director of campus security, someone with security credentials, a former police officer, to coordinate our crisis plans at all 18 campuses, make sure those are being followed," Fedorchak said. "We need a point of accountability, and it shouldn't be an educator who's forced to do something that they really don't understand…. Police always say, 'If you see something, say something,' and that would be the person you would say it to, whether it happened in your school or not."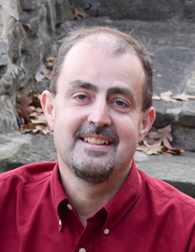 Messmer and Behlke came out against arming teachers in the classroom. Teachers should be asked if they want to carry guns in class, they agreed, but they believe that teachers would not want to.
"What's to stop a group of kids from jumping a teacher they know has a concealed weapon?" Messmer said.
"I think it's a misguided assumption that guns improve safety," Behlke said. "I think it opens up a whole other can of worms when it comes to the safety of our students that needs to be addressed. I firmly believe that security members handle security and teachers teach."
But Fedorchak left the possibility open if a teacher wanted to carry a concealed gun or non-lethal weapons like Tasers.
"I would never force anybody who's not comfortable using a weapon to actually have to use a weapon," he said. "One of the things we could look at is teachers who want that kind of training, if the state Legislature agrees, we could explore that."
The candidates all spoke in complimentary ways about Gaines, but Fedorchak said he believes the current board has dropped the ball on governance when it comes to the superintendent.
The board has five tools to govern the district, he noted: The budget, the agenda for meetings, the calendar, the superintendent's contract and policies.
"This board has slowly let all those tools go into the hands of Dr. Gaines," Fedorchak said. "This is how 10 years from now you end up with a situation like Fox (School District) had — I'm not saying we'll have that situation."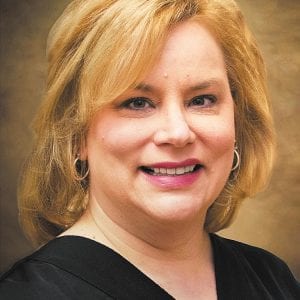 The board has also drifted away from a policy Fedorchak spearheaded as board president that designates an attorney to represent the district in teacher negotiations instead of administrators or board members, as had traditionally been done.
"I discovered that several of the administrators that were negotiating for the board were married to teachers so they were basically negotiating for raises in their own household," Fedorchak said.
Behlke and Messmer said they didn't see a problem with attorneys representing the school district in negotiations.
"They are specialists in negotiation, so why would you not want to use the best people in that process?" Messmer said.
Gaines has not followed Fedorchak's policy because he came from a "small town" where he is used to getting his way without question, Fedorchak said.
Fedorchak also criticized the board's decision to extend Gaines' contract with automatic 3.5-percent raises.
Teachers should be given raises before the superintendent, he said.
But Behlke saw the positive side of a guaranteed raise for Gaines, including stability from a superintendent who stays around for years.
While Fedorchak had some criticisms of the current board, Messmer said she appreciates how they're running things.
"I think the board is doing a fine job of governing our superintendent," she said.
Behlke welcomes the new spirit of collaboration among the board members, which is different from the way things have operated in the past.
Board members should "respectfully understand each other's positions without it creating problems like we've seen in the past …. otherwise it creates chaos. So the whole governance idea, I'm not sure where that comes from," Behlke said. "Sorry Ron, I'm going to call you out and say you called for the resignation of current board members. And to think you want to get back on and say 'collaborate,' I have a hard time squaring those two things up."