Mehlville board to weigh key decisions on school of innovation
Board to make final decision about new school in January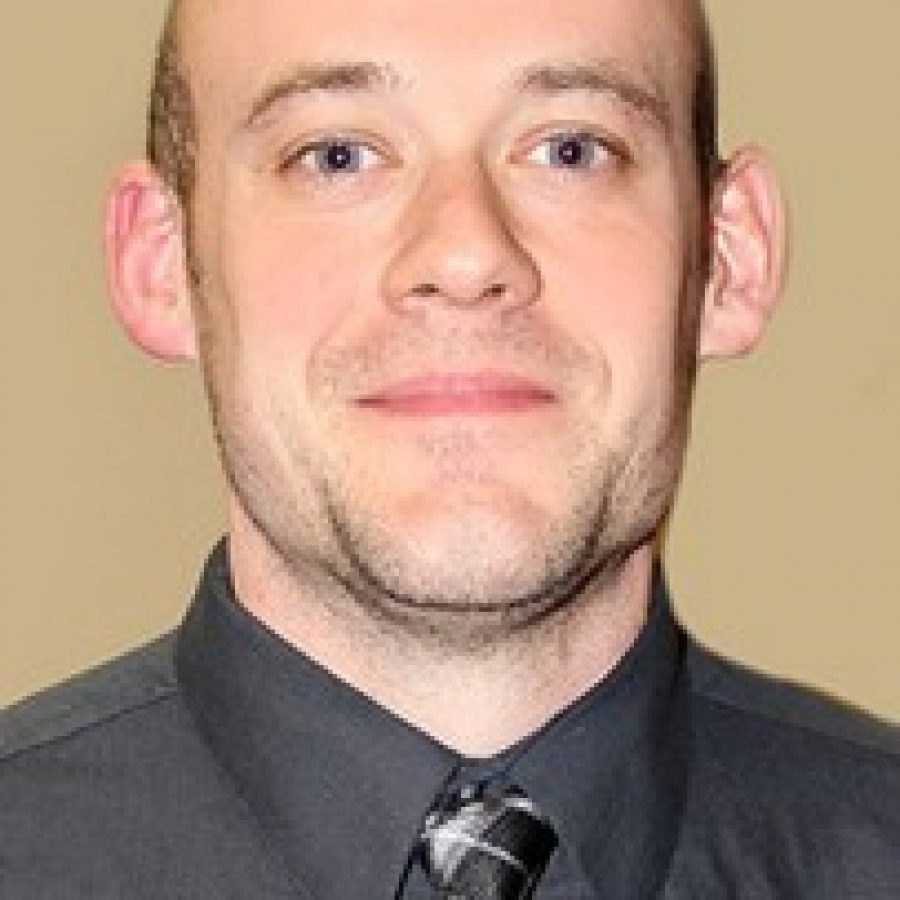 The Mehlville Board of Education's final decision on whether to open a new elementary school of innovation won't happen until January, but key decisions could come next week.
The board is set to hear a presentation from the elementary innovation team led by Forder Elementary Principal Scott Clark when it meets at 6:30 p.m. Monday, Oct. 24 in the Mehlville High School Library, 3200 Lemay Ferry Road.
Clark would serve as principal of the new school if it opens.
Superintendent Chris Gaines is proposing that the lottery-based school would open in the former St. John's Elementary on Will Avenue. Among the decisions the board could weigh next week is whether to move the alternative school currently housed in St. John's, SCOPE — South County Opportunities for the Purpose of Education — into the Witzel Learning Center next to MHS, or rent space elsewhere.
Clark is planning the new school while still serving as Forder principal. He will present to the board on the more visionary and innovative aspects of the school, in advance of his final January presentation, while Deputy Superintendent Brian Lane will present on the costs of a possible SCOPE move and an expanded kitchen at St. John's.
When Gaines unveiled the idea to the board in January, he estimated one-time startup costs at roughly $500,000, but that did not include renting space for SCOPE or building a full kitchen at St. John's.
Gaines will look for guidance from the board on those two issues soon, so planning can start and be ready to go if the plan is given the green light in January, he said.
Gaines supports SCOPE move
Some Mehlville parents are excited at the prospect of the new school, while some parents at MHS have opposed the SCOPE move. Under the plan proposed by Gaines, SCOPE would move into Witzel, and the Witzel Alternative Academy would be disbanded and moved into the high schools. The elementary gifted program, STRETCH, would also move to an undetermined location.
The alternative plan came into play after concerned parents came to a board meeting in May to oppose the SCOPE move.
The alternative school for suspended students was moved to St. John's as a long-term money-saving move after it began in rented space in Grasso Plaza in Affton.
The district does not currently have any available space for the school other than at Witzel, Gaines said.
Established in 1997, the Mehlville-run SCOPE educates students from seven school districts who receive extended suspensions.
The program also serves Affton, Hancock Place, Lindbergh, Special School District, Valley Park and Webster Groves.
Since the school is an educational consortium of so many districts, it is not limited to rental space in Mehlville, Gaines said. Looking around, the district found space ranging from $8 to $15 a square foot. Some of the spaces would have to be renovated to meet the needs of SCOPE.
But when it comes down to it, the calculation is simple, the superintendent said.
"I can either pay rent or not pay rent — one of them's more expensive than the other," Gaines said.
As to those who do not want to move SCOPE, Gaines noted that nearly everyone involved in SCOPE wants it to stay at St. John's, which is understandable.
"Folks at St. John don't want to move," he said. "That's kind of the thing — no-body ever wants to change … Success is not dependent upon a location."
Longtime SCOPE volunteer Forrest Mil-ler appeared at the board's June meeting to oppose the school's move.
Noting that he was representing SCOPE officials, Miller said, "I've never felt so good donating to something as I have to SCOPE."
Some of SCOPE's success in rehabilitating students is due to its perfect location at St. John's, he said. The school uses the large gym and stage at St. John's for school events, and it uses empty classrooms to collect supplies for students in need, Miller said. That type of space wouldn't exist at the Witzel Center, he said.
"This school not only changes people, it saves lives," Miller said. "Please don't change the school."
If the district decides not to move SCOPE into Witzel, the building might sit empty, Gaines said. It was the first Mehlville High School and is the oldest building in the district. It needs more than $1 million in facilities upgrades, so if it is not used, he would prefer to tear it down.
The other major decision about the school of innovation is whether to renovate the St. John's kitchen to be a full working kitchen, or just use it as a satellite kitchen and bring food from another school.
Although Gaines will not present a recommendation on the kitchen either way, he told the Call, "Long-term, it's probably cheaper to just have a kitchen in it … Even to bring the food you still have to have a minimum level of equipment there, so why not just go ahead and beef it on up?"
The cost difference on the kitchens will be part of the presentation, he added.
Block scheduling related
Another major cost component to the new school will be whether the district decides to add new teachers or shuffle them around at existing elementary schools. The eight teachers for the new school have been selected already from existing Mehlville classrooms, but they may or may not have to be replaced, Gaines said.
The discussion of how many teachers the district employs is also a factor in the concurrent discussion on block scheduling at the high schools. Since block scheduling requires more teachers than the alternative schedules being considered, some people have speculated that the district could move teaching positions from high school to elementary to make up for those required by the school of innovation.
But the question of whether to replace or shift teachers around comes down to where the district needs teachers the most, which also plays into the current conversation on redistricting, Gaines said.
"Everything's interrelated," he said. "Somebody said why are you guys trying to do all this at once? Because it's all interrelated. They're all pieces that need to kind of work together."
Any decision on the number of teachers the district would employ next year and where would not be made until January at the earliest, Gaines said. The block scheduling decision is set to come to a vote in December.
On the innovation side, If approved, Mehlville's school of innovation would be the first of its kind in St. Louis County and one of only a few in Missouri.
At site visits at EPiC Elementary and Lewis and Clark Elementary in Liberty, Clark's innovation team got to see up close how innovative schools can work.
Like the St. John's school would be, Lewis and Clark is an innovative school inside a traditional school building, while EPiC is custom-built as an innovative setting.
"They got to see everything in action," Gaines said.