Mehlville board to hear second MSBA presentation on superintendent search
Former Mehlville south area superintendent also conducting Fox superintendent search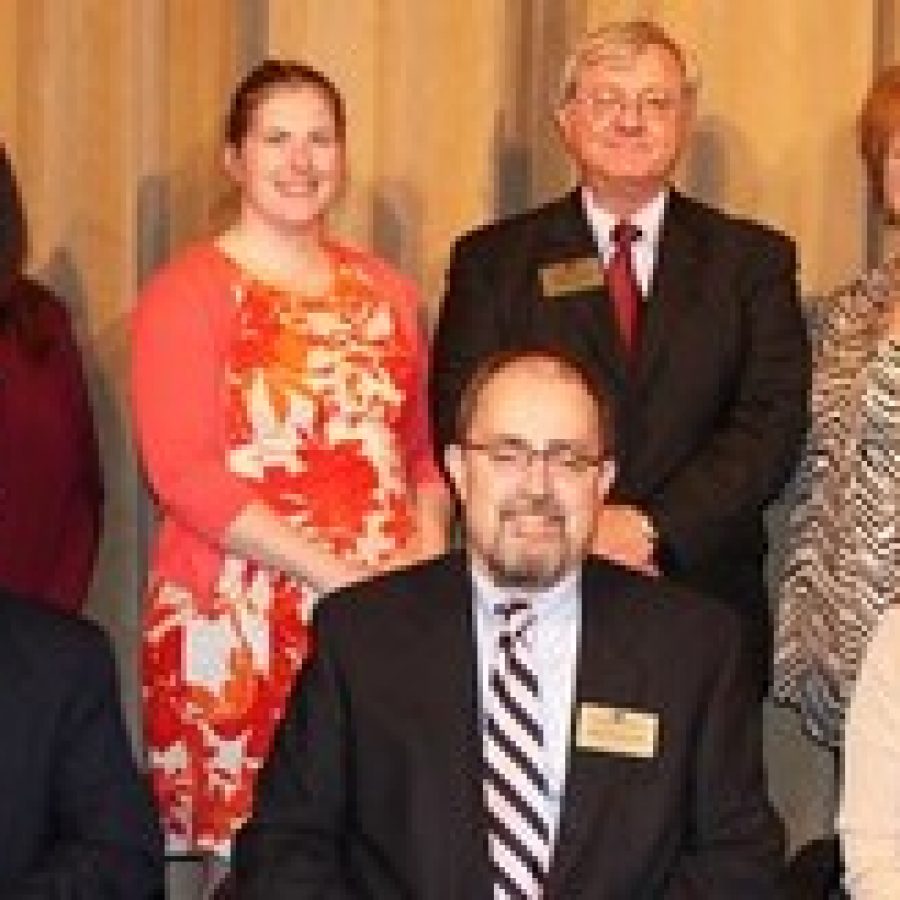 After considering proposals from four superintendent-search firms during a retreat last weekend, the Mehlville Board of Education decided to bring back the Missouri School Boards' Association, or MSBA, consultant for another presentation.
However, some members preferred other firms and made it clear that if the vote had been taken Saturday, it would be split.
Brent Underwood, former Mehlville south area superintendent and current MSBA consultant, will present to the board when it meets at 7 p.m. today — Oct. 23 — in the Administration Building, 3120 Lemay Ferry Road. Underwood left the district in 2001 to serve as the superintendent for the Webster Groves School District, where he retired in 2009.
He did not give MSBA's presentation the first time around, so board members wanted to hear from him personally, since he would be conducting the search.
Although they disagreed on their favorite search firms, the board unanimously agreed at the top of its discussion to eliminate School Exec Connect from consideration, since the firm created Mehlville's vacancy when it "raided" former Superintendent Eric Knost to the Rockwood School District, board President Ron Fedorchak noted.
"Not a good selling point for this school district," board member Jean Pretto agreed.
"They do seem to be rather aggressive about going after sitting superintendents that are not necessarily wanting to leave," Fedorchak said.
The firm's owner, Linda Hanson, cited her firm's successful search for Rockwood as a positive during her presentation to the board in June, while Knost still sat at the board table as Mehlville's superintendent. In School Exec Connect's formal proposal for the Mehlville job, the firm mentioned its successful Rockwood search six times, including in a listing of districts where the firm had gone above and beyond to recruit successful superintendents from other districts. The firm also listed the president of the Rockwood Board of Education, Bill Brown, as a reference.
MSBA was the top choice of four board members, including Fedorchak, board Vice President Venki Palamand, Larry Felton and Pretto. Felton was elected vice president of the MSBA board in June.
Costs for the four firms — excluding travel and advertising, which are extra — ranged from $15,000 for PROACT to $19,500 for School Exec Connect, with MSBA basing their fee on 8 percent of the first year's salary for the superintendent. Going by Knost's salary of $190,000, that would be $15,200.
Pretto said she appreciated statistics provided by the MSBA that of the superintendents they've hired in the past five years, roughly two-thirds are still in that position. More longevity than just a three-year contract is something board members are looking for in the next superintendent, they agreed.
While the other firms that presented said they have a practice of actively seeking out superintendents who do not apply for the position and are happy in their current jobs — like Knost — MSBA represents all the school boards in Missouri and does not have that same practice, which Mehlville board members said was a check mark in MSBA's favor.
The board appreciated the fact that MSBA has a "vested interest" in all the school districts in Missouri and would not purposely seek to disrupt a happy union between another school district's board and superintendent, and that MSBA also has connections to agencies in other states in case the board wanted to go beyond a regional search to a national one.
Board members Samantha Stormer — who attended the retreat by telephone — and Lori Trakas preferred Chicago-based search firm PROACT to MSBA, but Felton believed PROACT's presentation was the "weakest" of all the firms. Board member Kathleen Eardley did not say which firm she preferred.
The second choice of several of the board members who favor MSBA, Iowa-based Ray and Associates, was also not a favorite of Felton, who said, "They pretty much intimated they would go out and raid if necessary."
"I didn't get that feeling," Trakas said.
Although the pro-MSBA board members wanted to hire Underwood and get the search rolling right away, in the end the board agreed to hear from Underwood directly when Trakas and Stormer said they were not prepared to vote for MSBA without hearing directly from the search consultant himself.
"I would like to see us not be so split and divided between the company that we choose," Stormer said. "One, we're spending a lot of money. Two, we're asking them to do a very, very big job for us, so I think having more than four people happy with one company over another company is something that we really need to try to get … I'm not a huge fan of MSBA, I never have been, I know several of you guys are. If they can do the job, that's great. There was one other company that I was more impressed with than anyone else."
Underwood is currently conducting the superintendent search for the Fox School District, where the application deadline has already closed and the Board of Education hopes to hire a new superintendent before Thanksgiving break. The Mehlville board did not discuss a time line for their own search at the retreat.