Mehlville board OKs budget; Palamand, Murphy opposed
Two want separate vote on pay hike for classified staff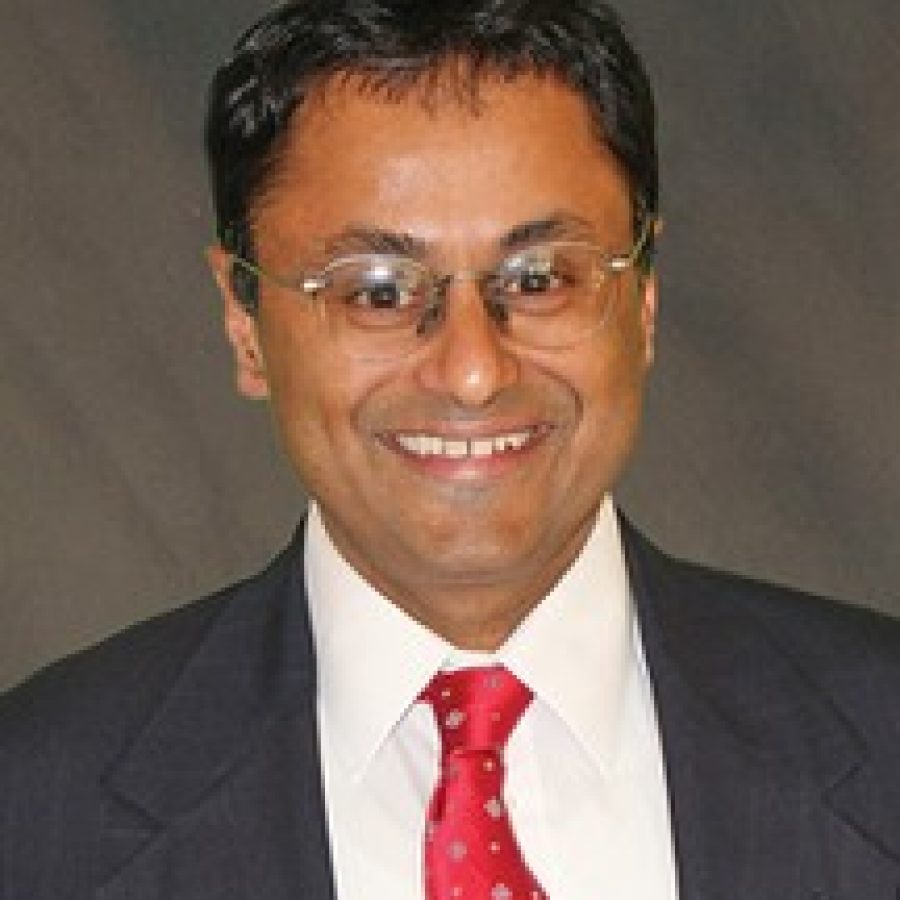 A $115 million budget approved by the Mehlville Board of Education last week restores many of the cuts made last year and includes the new spending the district promised voters under Proposition R.
The board approved the budget 5-2 June 23, with board members Venki Palamand and Jamey Murphy opposed.
Since this time last year, the school district has turned things around financially after voters approved Prop R, a 49-cent tax-rate increase, in November.
Residents won't pay any Prop R taxes until December and the district won't receive those funds until January, but Prop R spending is included in the 2016-2017 budget. The budget projects a $1.3 million surplus even as it restores many of the cuts from last year.
"There's so much of a game changer now that Prop R passed," Chief Financial Officer Marshall Crutcher said of the district's finances. "It just changes the game so much."
In a move aimed so that residents can better track Prop R spending and all the district's spending, for the first time, Superintendent Chris Gaines and Crutcher rolled out a more detailed budget document that includes charts and graphs outlining where money goes, salary schedules, five-year plans and projections and an executive summary with key statistics — a one-stop shop for everything about the district's budget. The budget document that board members considered included more than 200 pages of financial information.
"I didn't start this, but I love it," board member Kevin Schartner said, noting that the pie charts make it easy to tell in a glance where the district spends its money.
Murphy questioned whether the district has examined whether it can pay off any of its debt with this year's surplus funds, and Crutcher said it is one of his goals this year to examine all the district's debt and see if it would make sense to pay any of those debts off early. The problem with that idea is that in the last several years, the board has refinanced most of the district's remaining debt and saved more than $2 million in interest, Crutcher said, so not much debt is left that has not already been restructured in the district's favor.
But since the district is collecting money in funds it is reserving to pay a few scheduled balloon payments on debt in a few years, the CFO said he will research this year whether the school district could save money if it could prepay some of that debt without incurring a penalty.
"I'd hate to put money in the bank, and we have loans that are callable out there that we can pay," Murphy said. "I want to make sure we look at it."
But Palamand and Murphy voted against the budget not because of how the district plans to spend its money but because the meeting agenda didn't include a separate vote on raises for classified employees, such as nurses, secretaries and custodians.
Since Gaines started as superintendent on July 1 last year, after the district's budget was already set, this is the first budget he's developed in Mehlville.
Although the board voted separately on teacher raises and administrators' raises, the 2.5-percent classified raise was built into the budget, which is not how Mehlville has historically approved employee raises.
The board already unanimously approved a new salary schedule for teachers that was the rough equivalent of adding a step to their salary schedule, or 2.5 percent.
The board voted 5-2 in a May 26 closed session to grant administrators a 2.5-percent raise, with Murphy and board member Larry Felton opposed. For the last five years, the board voted on administrators' raises in open session.
Typically, the board approves teacher raises, then approves the same raise for classified staff, Palamand said, noting that he has "always" supported classified raises and will again, but objected to tucking them inside the budget without separate approval.
"I think this sets an absolutely dangerous precedent to fold it into a budget document without an actual vote, because where do you draw the line?" Palamand said. "Does the superintendent have authority to raise salaries just through a document?"
Murphy agreed that he wanted a separate vote taken so that he could vote against the raises and vote for the budget, but also because board members already set a precedent when they voted separately on raises for all other employees.
"Staffing is 71 percent of the district, and I think we need to be careful and diligent and actually know we're voting on it, not just putting it in a 200-page document," Murphy said.
The superintendent and CFO debuted a new way to present the budget this year, with a series of budget presentations since January on what the budget looked like.
Crutcher noted that he has mentioned several times to the board that the budget was based on an assumption of a 2.5-percent raise for all employees except Gaines.
"I am not sneaking anything past anybody, I've been very forthright in these monthly meetings," Crutcher said.
Gaines told board members that if the board had not approved a new pay schedule for teachers, he would have also included teacher raises in the budget without a separate vote, and would recommend that next year.
Board President Samantha Stormer said it would be different if raises had been "slipped in" the budget, but board members knew the salary assumptions.
"Change is OK, change is not necessarily bad — I understand people get used to doing the same things over and over and over again," she said. "It doesn't make it right or wrong either way if we have a new way of being able to do things, if Marshall has a way of talking to us for months about these things. So I understand that this is the way you've always done it — it doesn't make it wrong to do something different."
Stormer suggested that Palamand make a motion to vote on raises separately, but he believed that would violate the Sunshine Law.
"So is the purpose of all this to speed up the process?" Murphy asked Gaines. "Because I read a lot about … we don't want long meetings and we want to be more effective and concise, and I worry that the faster we go, we start dropping things along the way, and that faster isn't necessarily the best solution always … So I get worried when we try to do things quicker and just throw things in the budget."
No one contacted Stormer before the meeting to ask that the raises be considered separately, she told the Call, but if the board wants them separate next year, they'll be separate.