Mehlville Board of Education slates hearing next week on 2016 tax rates
Mehlville projecting increase of $9.2 million in tax revenue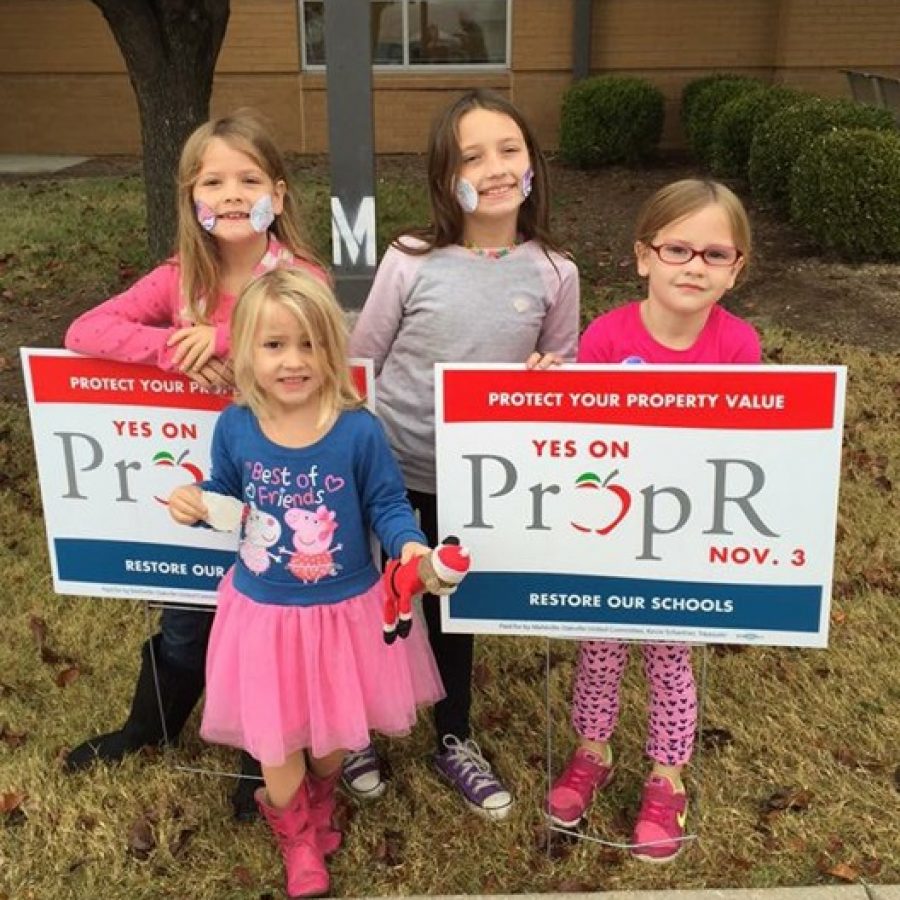 Nearly a year after Mehlville School District voters agreed to hike their tax bill for Proposition R, the 49-cent tax-rate increase is just now going into effect with higher tax rates.
The new blended tax rate for 2016 would be $4.2735, up from last year's $3.7539, according to the preliminary tax rates the district published in a public notice in the Call. The blended rate is used for state calculations, but not levied.
The Board of Education will conduct a tax-rate hearing at 6 p.m. Monday, Sept. 26, in the Administration Building, 3180 Lemay Ferry Road.
The published tax rates were based on preliminary numbers from the county assessor's office that have changed significantly since final numbers came out last week, Chief Financial Officer Marshall Crutcher said. At the time the Call went to press, final rates were not yet available.
Lindbergh Schools is set to hold its tax-rate hearing Tuesday, Sept. 27, but its preliminary tax rates were not available at the time the Call went to press.
In Mehlville, even setting aside the 49-cent tax-rate increase from Proposition R and the continuation of a 4-cent tax, Proposition A, also approved by voters this year, the total tax revenue is set to go up compared to last year due to a spike in the assessed valuation of personal property that gives the district $900,000 extra revenue over that projected in the 2016-2017 budget approved in June.
That projection comes from the final assessed valuation released by the county assessor last week, but when preliminary numbers came out in July, Mehlville was looking at a $32 million spike in personal property assessed valuation that led to a Sept. 7 Finance Committee discussion on what to do with any extra revenue.
"Initially, I was projecting $1.8 million extra revenue above our budget, and now I'm only projecting about $900,000 above our budget," Crutcher told the Call.
Total tax revenue will go up roughly $9.2 million, including $8 million from Prop R, $200,000 from an increase of new construction and $900,000 from personal property.
The September downgrade to $257 million in personal property assessed valuation, or AV, from the July projection of $275 million could have simply been a typo on the part of the assessor, Crutcher noted.
Personal property AV stood at $240 million last year.
Going by the July numbers that Crutcher presented to the Board of Education Aug. 25, new construction had doubled to $5 million from the 2013 number that the district used to project the total.
Commercial AV went down $1.5 million, while residential AV went up $500,000.
The sharp difference in personal property year-on-year could be explained by two different theories, Superintendent Chris Gaines told the finance panel.
"One — People bought more stuff — cars, boats, four-wheelers, whatever," Gaines said. "The other theory — a good friend of mine is an assistant assessor in Cape (Girardeau) County, and he said they had to go with a different standard and book on determining personal property, and that drove up personal property values."
"I find it hard to believe we had that much additional spending money," Crutcher said.
The Finance Committee discussed what to do with the initially projected $1.8 million hike to give a future recommendation to the board on what to do with the money.
"The most severe need that we have in this district is capital needs," Crutcher said.
Options include paying off debt, designating funds for 1:1 technology, roofing or buses, or tackling a project on the $55 million list of capital needs, the CFO noted.