Mehlville Board of Education approves additional pay schedule with split vote
Athletics 'screams merit pay,' Fedorchak tells school board
At the same meeting in which 2013-2014 school year budget discussions began, some Mehlville Board of Education members expressed doubts about the amount of extra money paid to teachers who take on extra duties as athletic coaches and club supervisors in the district.
At the May 9 meeting, board members voted 4-3 to approve the $1.5 million Additional Compensation Schedule, or ACS, for the next school year, with board Vice President Lori Trakas, board Secretary Rich Franz and board member Ron Fedorchak voting against the extra pay.
Fedorchak voted against the extra compensation because he believes coaches should be paid based on a merit system.
Fedorchak offered an amendment to split the coming year's athletic pay from extra instructional and supervisional pay, which covers band, chorus, yearbook, drama, professional development, student council, detention, National Honor Society and club supervision.
"Nothing screams merit pay more than high school athletics …," he said. "They have wins and losses, they compete against other high schools … We have coaches, and we have baby sitters … (some coaches are) doing it to help fill a position."
"I couldn't disagree with that more," replied board member Larry Felton. "I think these are extracurricular activities, and if we're going to put statistics on them like wins and losses … then we might as well become a private school."
Fedorchak hoped to table the issue of athletic pay until it could be examined by the board's merit pay committee, but the next committee meeting is in August, which would occur after the hiring of fall coaches.
Although the extra pay was approved for the next school year with no modifications, the board will examine the issue again at a later meeting, board President Mark Stoner said.
The total cost of coaches' extra pay is a significant amount of money, Superintendent Eric Knost said.
However, he added, to each individual coach who puts in numerous hours after school and on weekends, the extra pay is not a huge amount of compensation when broken down hourly.
Some coaching positions could be harder to fill if they were paid based on whether a team wins, if filled at all, he added, and no team can compete without a coach.
In a system approved by the Board of Education several years ago, athletic coaches are currently paid through a base fee that increases based on years of coaching experience.
Coaching pay ranges from $1,071 for a beginner flag team coach to $5,999 for a head basketball or football coach with more than 10 years of coaching experience. In all, the district employs 146 head and assistant coaches for 16 sports, plus two weight-room coaches.
In Franz's closing comments at the meeting, he said some of the coaching and supervising positions appear to be unnecessary, including 16 assistant football coaches and eight assistant track and volleyball coaches, as well as 24 middle school volleyball coaches.
"I love drama, I didn't know it took two," he said of the four high school drama assistants, split between the two high schools.
Franz questioned Knost about what a "professional development associate" is, noting that taxpayers are paying for 18 of them.
"What exactly does a professional development associate spend their time doing?" Franz asked.
Knost said that since the district has cut professional development staff, a teacher at each school leads those efforts for $1,071.
Parents whose children play sports should step up to pay for more of the athletic programs, Franz suggested.
"I don't think all the taxpayers in the district should be expected to foot the bill for all of these programs that their children are not participating in," he said.
Trakas also had questions for Knost about some of the paid positions, including the 22 high school department chairpersons and 16 assistant chairpersons.
"I can assure you, Lori, that there's no — for lack of a better word — 'fluff' in how it's done," Knost said.
"I'm not insinuating there are, it's just a question," Trakas replied. "It all adds up, it's a lot of money … It's no secret, I am a big proponent of keeping the money in the classroom, that's what I'm always looking at … how is it affecting the scholastic portion of what's going on."
"It keeps kids and parents connected, it keeps them in school," Knost said. "This is the minimal amount that we feel is appropriate … we could go and cut those things … but we would take engagement of students away, and that would affect the classroom. So to me, it is about the classroom."
Knost pointed to an "unbelievable amount of research" that links students' connections with school with their academic achievement.
Trakas said she was not against clubs and extracurricular activities, but the number of clubs in the high schools seemed very high to her. Fedorchak suggested that perhaps board members could be given a list of current clubs.
Not all clubs in schools have paid supervisors. Principals have autonomy to develop criteria by which a club can qualify for supervision funding and how to allocate it, up to the board-approved limit for each school.
For example, at schools where the mentoring program Girls on the Run is popular, some principals might allow two paid supervisors to oversee the club, Knost said.
Many teachers volunteer, unpaid, to oversee numerous clubs, Knost said, citing the Bible Club and Oakville High School's Chinese Buffet Club, which Knost started when he was principal there. Each of these clubs provides "immeasurable value" in connecting students to the school and giving them a positive outlet at school with other students and a teacher, he said.
Board member Elaine Powers listed some of the clubs she knows of at Oakville High School and Mehlville High School, including clubs for foreign languages, science and math.
"A lot of them are very academic-oriented," she said. "They're talking about starting a new robotics one … which is kind of exciting."
About the Writer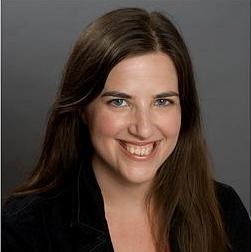 Gloria Lloyd, News Editor
Gloria is the editor of The Call. If you have any thoughts or suggestions for coverage, email her at glorialloyd@callnewspapers.com.