Mehlville board eyes sample ballot language for tax-rate hike
Palamand suggests forming watchdog group of citizens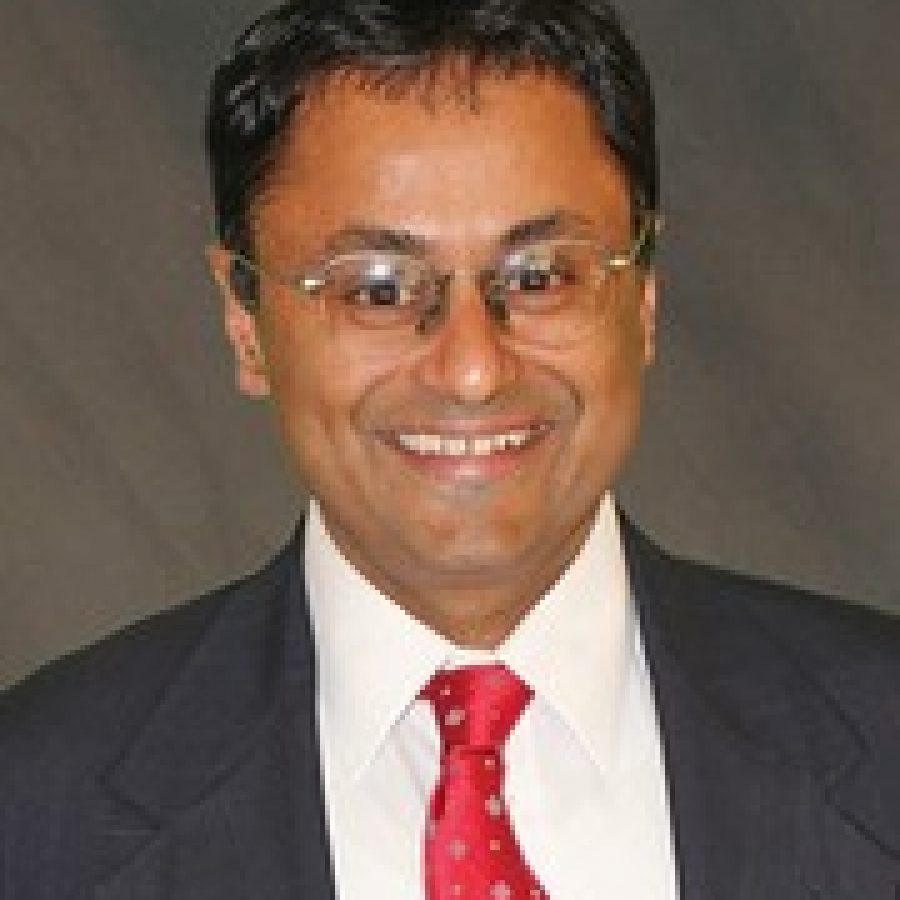 With the cutoff to add a tax-rate measure for the November election approaching next month, the Mehlville Board of Education is set to start looking tonight at sample ballot language, how money might be used and a "Contract with Mehlville" to build accountability into spending.
In the first meeting for new Superintendent Chris Gaines, the board meets at 7 p.m. today — Thursday, July 16 — in the Administration Building, 3120 Lemay Ferry Road.
With some residents distrustful of how money was spent by past board members, board President Venki Palamand said the board has to present a clear plan to voters.
"I envision Mehlville having a 'Contract with Mehlville' similar to what Newt Gingrich did in the 1990s — if the ballot measure is approved, then we'll follow up on those items to make sure Mehlville gets the services that they are promised — a contract with the community," Palamand said.
The district faces millions of dollars in budget deficits for the foreseeable future — including a $2.6 million operational deficit this year, despite $4 million in budget cuts — and a majority of voters have said they would support a 40-cent tax-rate increase, with a 5-percent margin of error.
Before Gaines took over from interim Superintendent Norm Ridder July 1, Ridder crafted sample ballot language and a plan outlining how to spend $8.3 million from a 49-cent tax-rate increase, based on three key aspects of the district's strategic plan that he spearheaded last year, including effectiveness and efficiency, teacher support and kindergarten and school-age readiness.
Ridder convened a series of focus groups of teachers, parents, students and residents this summer for feedback on the plan, and all the groups liked the idea of listing where the money will go — although parents wanted more money spent on the academic initiatives outlined in the strategic plan.
When Director of Communications John Wolff asked the voters' focus group what it thought of the school board, most participants seemed baffled by the lack of past long-term planning and said they didn't know what to think about the current board.
To hold board members accountable, Palamand suggests forming a citizens' watchdog group that could ensure the board does what it says it's going to do if a tax-rate increase passes, an idea he borrowed from Ridder. Palamand also suggested that frequent school-board meeting speakers Jane Conder and Lemay Republican Committeeman Alan Leaderbrand could serve on the board.
As proposed, the bulk of the new money, $5 million, would go to the "efficient-and-effective" aspect of the strategic plan, including $2.8 million to balance the operations budget and $675,000 for administrative and classified raises, which are frozen this year.
Capital needs deferred in this year's budget would be fixed, including $500,000 for new buses, $400,000 for roof maintenance and $200,000 each to replace the Mehlville High School stadium bleachers and pool ceiling and the Oakville High School gym floor.
"Those are all major safety concerns, and we had to pull back on all of those," Ridder said at the June 29 campaign kickoff for the Mehlville-Oakville United Committee, which is advocating for a tax increase.
Some parents in the focus group — and board members who later spoke to the Call — object to maintaining facilities without restoring academic needs like tutoring.
The facilities maintenance "seems random" like past board decisions, one parent said, with no reason given why those projects are most needed. Another parent suggested asking the community what capital needs should take priority.
Along with academics, however, all the voters were extremely concerned about deferred facilities maintenance, which they felt could impact the perception of the district and their property values.
The levy outline includes $2.7 million for the goal of teacher support, including $1.6 million in raises to help attract and retain teachers and $1 million to hire 16 new teachers, including 11 reading and math intervention specialists and one English language coach. That move would restore nine of the 23.5 teaching positions slashed in this year's budget cuts.
Adding elementary reading and math coaches is a keystone of the strategic plan.
After cuts, Mehlville now only has two, one for each half of the district, while Lindbergh Schools — the No. 1 academic district in the state for the last five years — has 44 such coaches to cover a district half Mehlville's size.
More early intervention coaches will be key to the district's future success, said former school board member and Mehlville-Oakville United spokesman Dan Fowler, citing one of his daughters, who overcame a speech problem through early-childhood intervention — which has cut services after state budget cuts in recent years.
"She is one smart lady, and my wife and I go back and think, it was the Parents as Teachers, the early childhood-intervention program of the Mehlville School District, that caught that to turn her into a real superstar," he said. "The Early Childhood Center in the Mehlville School District saved her."
After a salary freeze and budget cuts, the number of teachers leaving Mehlville this year has nearly tripled so far to 55. That concerned the residents in the focus group, who said they understand that the district has now become a second-choice district for teachers.
The teacher exodus also worried the high-school students, who told Assistant Superintendent of Curriculum Tina Plummer that they want to share personal stories of how teachers affect their lives with voters so that they don't lose any more of their favorite teachers.
Of the goals outlined in the plan, students said they value teacher support the highest. Schools revolve around their teachers, and good teachers impact students' lives beyond just the subject they are teaching, they added.
"I was supposed to have some great teachers next year, and now they are gone," one student said, with other students agreeing.
As part of the school-age readiness goals of the strategic plan, the district is setting measurable goals for both kindergarten and third-grade academic readiness. Ridder suggests using $618,000 for that goal, including $500,000 to roll out the fourth year of the district's 1:1 laptop technology program, which was axed in budget cuts. The plan also adds $100,000 for the early childhood program Parents as Teachers, or PAT, and $18,000 for kindergarten screening.
The frequent voters all agreed that technology is important and computer use essential to prepare students for the real world, although one voter said she hopes the district buys the right equipment.
Palamand said he would prefer to stop the $218 bus fee for students who live within one mile of schools, add more money for textbooks and athletics and add back district-paid tutoring, which was cut to save $100,000.
He suggested creating a $10 million wish list and prioritizing it by importance, only asking for what voters say they would be willing to approve after surveys in August.