Mehlville board eyes approval of budget, Gaines' contract
Contract note a 'fabrication,' Trakas tells board members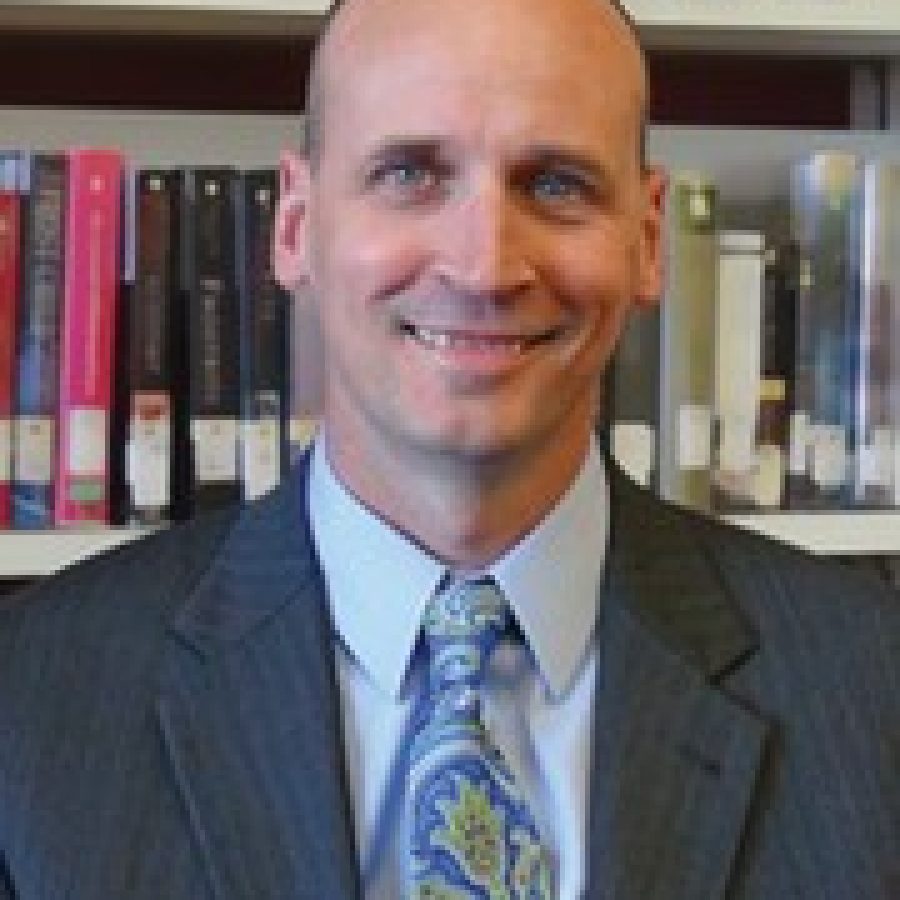 As the current school year ends, the Mehlville Board of Education is looking toward next year with a vote on the budget and a second vote on incoming Superintendent Chris Gaines' contract — this time with no living allowance or family health insurance.
The board will consider the 2015-2016 budget and the contract when it meets at 7:30 p.m. today — May 21 — in the Mehlville High School Library, 3200 Lemay Ferry Road. Although some residents plan to address the board about an apartment complex for veterans that a developer hopes to build on district-owned property, the board will not formally discuss that project tonight, Superintendent Norm Ridder told the Call.
Gaines is set to start July 1. At $205,500 for the first year, the new three-year contract negotiated by board President Venki Palamand will cost the district less than the previous $185,000 contract, which included allowances and benefits up to $209,000, Palamand told the Call.
"The revised contract with Dr. Gaines is more clear and transparent," Palamand said. "It removes the $1,000 monthly stipend for living in Mehlville and eliminates the clause providing health coverage for his family. In fact, this contract has a lower cost than the previous one, which could have easily exceeded $220,000 by the third year. The average salary for this contract will be $207,000."
The board approved the first contract Feb. 19 with Secretary Lori Trakas opposed.
Former board President Ron Fedorchak and Katy Eardley left the board April 9, and were replaced by Lisa Dorsey and Jamey Murphy, Eardley's brother.
Current Wright City Superintendent Gaines closes on his new house in Concord this week and will be the first superintendent to live in the district in nearly a decade. The new contract includes a clause that Gaines "shall live" in Mehlville.
"With the feedback they'd gotten from the community, the board thought it was clearer to put everything into salary," Gaines told the Call, adding he looks forward to arriving in Mehlville.
Although board members believed the first contract contained health insurance for Gaines' wife and son, the language appeared to exclude coverage, so district attorney Charles Elbert rewrote the pact.
When the new board was seated April 9, Palamand and Secretary Samantha Stormer took over the offices previously held by Fedorchak and Trakas, respectively. Fedorchak signed the modified contract, and Stormer signed later that week.
A note Executive Director of Human Resources Mark Catalana wrote and attached to the contract states, "Mrs. Trakas refused to sign the new contract, stating she was not in agreement of the district paying the insurance premium of Dr. Gaines' wife and son and therefore would not sign."
In an eight-minute statement that Trakas read at the end of the board's May 7 meeting, she denied that she refused to sign the amended contract, but said she hesitated because the board had not voted on it.
Trakas noted that she is familiar with contract law since she has spent decades as the owner of a court-reporting company, and she believes the "disturbing, unsettling and unethical" note unfairly called into question her professional integrity.
"Mr. Catalana, you know as well as I do there is nothing further from the truth. Indeed, it is a complete fabrication," Trakas said. "I asked you to get legal advice before I signed it because I was concerned the language was changed and did not want to inappropriately sign this contract. I never said to you or anyone else that I did not want the district to pay for Dr. Gaines' family's health insurance benefits. That is shameful."
Most people know that signing an unapproved contract is "clearly inappropriate and possibly illegal," Trakas noted, adding that Catalana asked whether she would sign it after he called Elbert for legal advice, and she replied, "Of course."
Trakas continued, "It is disturbing enough to think this district administration, Board of Education members and the district attorney all believed it was OK for Ron, the old board president, and for Sam, the new secretary, to sign it officially, but to alter a contract with a false statement attached to a board member is unethical. Mr. Catalana, you suggested in this intentionally false statement that I, acting as a board secretary, took it upon myself to thwart the will of the board …"
Catalana is a former teacher who has served in his current post for two years.
No one responded to her comments at the meeting, but Ridder told the Call he has since met with Trakas and while they are still working things out, he believes the note stemmed from a misunderstanding caused by the perceived urgency to get the new contract signed before the board changed.
"I don't think Mark was trying to be malicious," agreed Palamand, who inadvertently made the note public when he provided the contract to the Call.
Trakas expanded her inquiry on the note to many of the other people in the board room, including Gaines, who was sitting next to Ridder at the board table. She asked whether the contract Stormer signed included the note and alleged that Director of Communications John Wolff violated the Sunshine Law by waiting a month to give the second contract to a resident.
"Dr. Ridder, Dr. Gaines, Mr. Catalana, Venki and the entire staff, I'm not sure who was in on this, who devised this, or who called the final shots, but with $500,000 to $1 million sitting there with salaries, I can't believe this action was not intentional and had forethought," Trakas said. "Mr. Wolff, I don't know what your involvement was, I don't know the full truth right now, but in the end the truth will be brought into light. I take this serious, this is my reputation.
"Don't ask me to do anything illegal and then throw me under the bus."
Before her public statement, Trakas did not go to any Mehlville official to privately discuss her concerns.
Although Catalana did not publicly respond, the other officials Trakas mentioned told the Call they were not involved.
Palamand said he understands her concern but would have preferred that she meet privately with him, Ridder and Catalana first, and Stormer agreed.
"If you've got a question about why I was asked to sign it, why didn't you just pick up the phone and call me?" Stormer said. "The way she handled it was completely unprofessional … You're worried about your character and how you're perceived, but then you make false allegations against a lot of other people?"
Wolff said the contract did not become a public record until it was signed.
"This district has nothing to hide," Wolff told the Call. "So I was as surprised as anyone when she questioned that I might have some involvement in the whole process because that's not my job. I provide information to anybody who wants it. As soon as it's available, you can have it."