Mehlville board bids farewell to departing members
Outgoing board praised by superintendent
The Mehlville Board of Education bid an emotional farewell to three of its members last week, focusing on the accomplishments of the board over the past three years.
Board President Mark Stoner and board member Elaine Powers decided not to run for re-election, and board Secretary Rich Franz did not win re-election, placing fourth in the five-way race for the three open seats on the board.
The three were elected in 2011, five months after voters rejected Proposition C, an 88-cent tax-rate increase, and the board has not seen much turnover since that time. In 2012, Kathleen Eardley was elected to replace former board member Tom Diehl, who decided not to run for re-election, and last year Vice President Lori Trakas defeated longtime board member Venki Palamand, who was re-elected last week.
In an at times emotional farewell to Stoner, Franz and Powers at a dual board meeting April 10 — the last one for departing board members and the first for new members — Superintendent Eric Knost and the board noted how appropriate it was that the board that oversaw so many capstone projects in the district, including the construction of the district's first auditorium, was meeting for the last time in the William B. Nottelmann Auditorium on the Mehlville Senior High School campus.
First, Knost saluted Franz for his service, adding that despite a perception that the two do not get along, they do — Franz supported all of Knost's major proposals for the district, including the auditorium and tuition-free, full-day kindergarten.
An exchange between Knost and Franz last year led to board member Ron Fedorchak submitting a motion to censure Franz, after Franz asked Knost if his focus was still on the district despite his appearances in the media. Stoner declined to bring the motion to the board, saying he believed it was politically motivated.
"While the community may have witnessed some challenging exchanges between you and I, we both know there were equally as many — and maybe more — conversations, be it over lunch, over the phone, in the hallway or in a closed meeting, where we found plenty to agree on," Knost said. "We've conversed, we've laughed, we've discussed, we've agreed — that's important — we've disagreed, and we've had some, let's call them, very courageous conversations. Irregardless, they've usually all ended in a handshake."
In his parting comments, Franz told Palamand and the other newly elected board members, Samantha Stormer and Jean Pretto, that he is "excited and proud of you and can't wait to see" what they do for the district.
"I'm proud of the fact that in the midst of all the agreement and disagreement, we managed to accomplish some really significant things," Franz said. "And I'm excited about that and excited that those things will last long after we're gone."
Fedorchak, who was appointed in 2011 and elected in 2012, thanked the departing board for appointing him and spoke about each of the three exiting board members and what they taught him, noting that Franz showed him the importance of standing by one's convictions.
"Rich, you taught me in the last three years the importance of representing your constituency and testing that idea — being tested by fire and standing by your convictions," Fedorchak said.
Knost saluted Stoner's leadership and dedication as president and his "calm and rational approach to every topic."
Stoner told the Call he decided not to run for re-election because of some personal goals he wants to accomplish this year and the amount of travel he expects for his job over the coming year.
"If you can't give 100-percent effort to the board, you do a disservice to the position," he said. "It doesn't mean that I won't come back around again at some day in the future."
In his final comments as a board member, Stoner celebrated the board's successes, including overseeing the arrival of transfer students from the Riverview Gardens School District on short notice last summer, the construction projects, increased student achievement and opportunities and restoring the three-tier bus system, "all while holding the line on property taxes."
Stoner noted that the future board faces some major challenges, including merit pay and the rising costs of insurance.
"If you don't deal with these two issues, you're going to be dealing with budget problems in the next few years, and we'll lose some good teachers," he said. "So my advice would be to plan wisely."
"Mark, the thing I took from you is when you said at one of my first meetings, 'Just because we've always done it that way doesn't mean that it's the right way. We should always be looking to improve,'" Fedorchak told Stoner. "So thank you for your service and leadership of the board."
Knost called Powers a "true blessing" who contributed more than anyone ever knew to the district, fixing an issue with the district's tax rate as soon as she came on the board in 2011 and not allowing Knost to publicly give her credit at the time.
Powers said she would have loved to have run again for the board, but she is looking forward to spending more time with her family.
"Over the last several weeks, I've had lots of people ask me if I'm going to miss being on the board, and the answer is 'yes,'" she said. "The fact is I very much wanted to run for re-election, and I wanted to win and to be back around this table, but like everybody in this room I wear more than one hat. In life you have to make choices. At this point in my life, I have made a choice that is right for me and for my family, at this point in time.
"And I'm thrilled that I'm leaving the board in good hands, a terrific blend of experienced board members and new ideas."
Trakas also thanked all the departing members, noting that Powers originally inspired her to run for office.
"Because of your service, our little piece of the world here, it inspired me to serve a district that's near and dear to my heart," Trakas said. "I was so impressed that I knew somebody who was actually going to (run for the board). So I thank you, Elaine. For Rich, thank you for being a voice — it's OK to have a voice. Thank you for being passionate … I thank you for the gentleman at the polling place who shared his concerns with me about his fixed income, yet he was a resident of this district for 30 years.
"Mark, thank you for your character, thank you for always bringing us back to what we were supposed to be. So thank you all," Trakas added.
About the Writer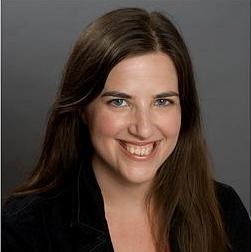 Gloria Lloyd, News Editor
Gloria is the editor of The Call. If you have any thoughts or suggestions for coverage, email her at glorialloyd@callnewspapers.com.