Mehlville administrator departs for Rockwood
Counts began at Melville in 2007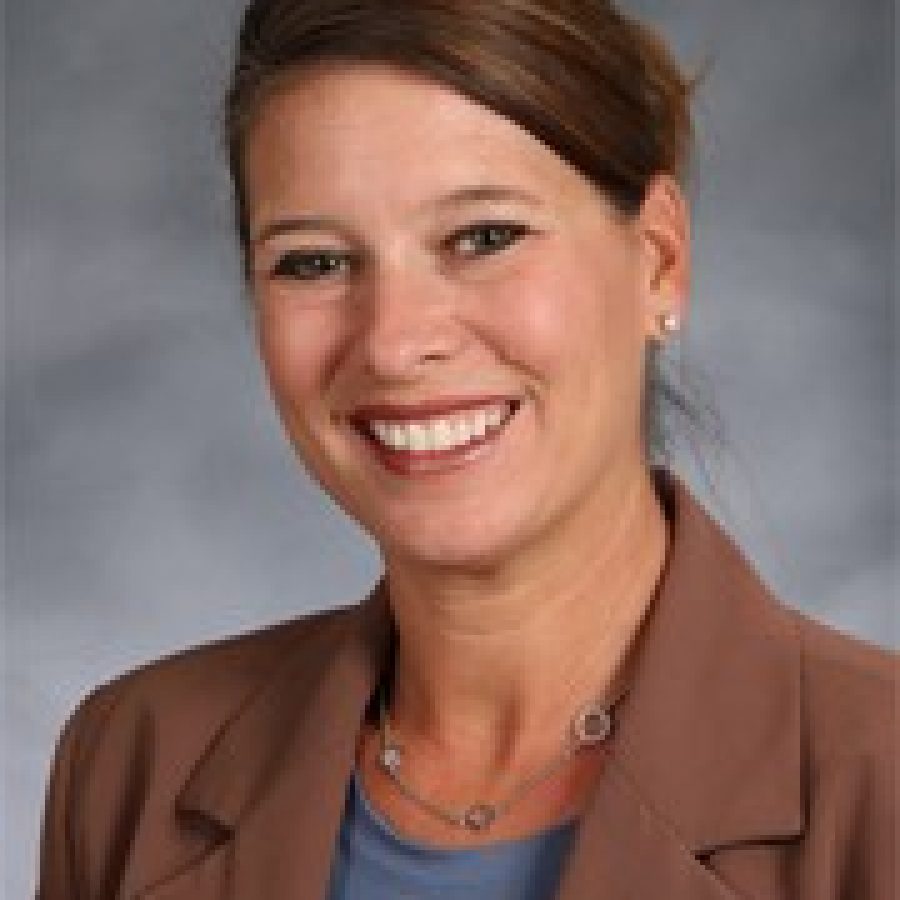 On the heels of former Mehlville School District Superintendent Eric Knost's departure for Rockwood last year, the district is losing another key administrator to Rockwood, as one of Knost's longtime deputies is following him to the larger district.
The Rockwood Board of Education voted 6-0 Feb. 20 to hire longtime Mehlville Assistant Superintendent for Supervision of Schools Lisa Counts for the same position at Rockwood, where she started July 1. Counts replaces Jim Wipke, who took over as superintendent at the Fox School District June 1.
"What really has made my job great here is that people just really, really care about kids," Counts told the Call about her time at Mehlville. "I love the work here, I love the people here, people really care about the kids here. For me, that's really rewarding."
Counts held various titles in Mehlville's Central Office and although the district no longer officially designates north and south area superintendents, Counts served as the north area superintendent, overseeing the Mehlville side of the district as Deputy Superintendent Brian Lane oversaw schools on the Oakville side. She initially began at Mehlville in 2007 as assistant superintendent of human resources.
Before coming to Mehlville, Counts spent two years as the principal of Holman Middle School in the Pattonville School District. Her early career was mostly spent at the Hancock Place School District, where she was a principal and assistant principal for six years, after starting her career as an at-risk teacher at Hancock High School and a seventh-grade language-arts teacher at Hancock Middle School.
Like Knost, Counts said that one of the reasons she is leaving is for the challenge of doing what she loves in a larger district and affecting more children.
"Obviously the friendships I've made with teachers and even community members, all of that, that's hard to part with to be the new person in Rockwood, but I'm excited for the challenge," she said.
At Mehlville, Counts oversaw just the north end of the district. But at Rockwood, she will oversee all middle and high-school principals, along with the executive director of student services and the director of elementary education, so she will supervise all levels and areas of education in Rockwood.
Counts was part of what interim Superintendent Norm Ridder called the youngest and most talented Central Office he ever worked with in 40 years of education, so good at its job that teachers and principals had no complaints in surveys about Central Office — something Ridder said he has never experienced before.
"Dr. Counts is a very, very, very good educator and knows education, knows the classroom, and she's got an appetite to learn more," Ridder said.
Knost told the Call he did not recruit Counts, who applied for the open position, but the reaction he received to her departure confirms that she will be missed at Mehlville.
"I've been in receipt of many phone calls and emails, everybody from principals to teachers, who of course are being supportive of Lisa but are also being humorous when they tell me they're mad at me for taking her," Knost said. "I just remind them it was an open position, she really wasn't recruited, she made it through the early ranks and then ultimately was a finalist for me to consider."
Counts, Knost and the Rockwood board all saw the position as a perfect fit for her skills and abilities, he noted.
"It's very similar to what she does now and has been doing at Mehlville for a number of years, so she's a good fit, and obviously I'm very familiar with Lisa's work," Knost said. "She understands my leadership — my leadership is one that heavily focuses on creating culture as our biggest strategy. She's a very loyal, solid, trustworthy employee and a good leader. She gets the job done and is respected by a lot of people.
"It just made sense for me to go for her. In my very aggressive leadership at Rockwood, it doesn't really leave me time to train somebody for a position, and I won't miss a beat with Lisa."
At a time when nearly triple the usual number of Mehlville teachers are leaving the district, many for more money, Counts will be paid more in her new position at Rockwood. Wipke made $144,000 last year in the position, and Counts made $124,000 last year at Mehlville. Rockwood is twice the size of Mehlville and is the third-largest school district in the state.
Counts came to Mehlville at the same time as the longest-serving Mehlville Board of Education members, Vice President Larry Felton and President Venki Palamand, who gave credit to Knost for the eye for administrative talent that they see as one of his legacies in the district.
"I believe Eric Knost did a great job of putting together a good administrative team, finding talented individuals and putting them in the right places," Palamand said, thanking Counts for her "service and dedication."
"She has a quiet leadership style, and whenever she brought anything to the board, it was researched and she came with pretty good ideas," Felton said of Counts. "I liked working with her. I think she'll be successful there, just like she is with us."
Under the budget cut proposal developed by Counts and other members of Central Office, Mehlville did not hire another administrator to replace Counts' position and two others, a $225,000 savings to the district. A reshuffling of Central Office will divvy up Counts' duties among the remaining Central Office administrators — Lane, Assistant Superintendent for Curriculum and Instruction Tina Plummer, Executive Director of Student Services Jeff Bresler and Executive Director of Human Resources Mark Catalana.
Counts oversaw a number of areas in the district as administrative positions have been cut, including serving as the coordinator of the district's character education program, which achieved National District of Character status last year, and serving as co-facilitator of the district's Merit Pay Committee and as a negotiator in salary negotiations last year alongside Knost.
She was originally hired for the 2007-2008 school year as Assistant Superintendent of Human Resources at a salary of $103,000, where she oversaw the district's insurance program along with hiring. At that time, Knost was deputy superintendent and took over as superintendent in 2011. For several years of her time in Central Office, Counts worked part-time as an administrator, but she always worked alongside Mehlville's core Central Office team of Knost and Lane.
Counts said she had heard so many good things about Chris Gaines, the new superintendent of Mehlville, that part of her was disappointed she would not get to work with him.
But she joked that she'd heard good things about her new boss at Rockwood.
"I've heard there's somebody there who's pretty decent to work for," she said.