Meetings of public works panel will no longer be conducted before aldermen meet
Musich criticizes 'half-truths' in Anthony's opinion column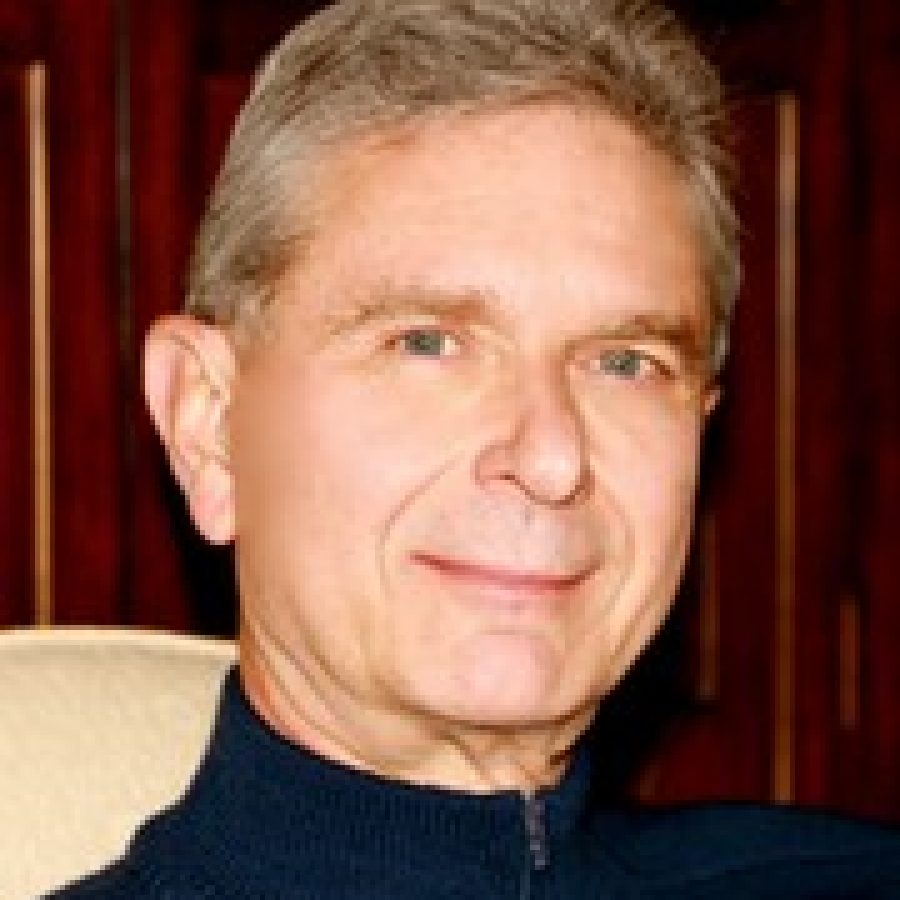 After questions were raised over whether the Sunset Hills Board of Aldermen should vote on public works spending that had been recommended by the Public Works Committee just an hour before aldermanic meetings, the panel is moving its meetings to another night.
Public Works Chairman and acting board President Tom Musich announced the decision at last week's aldermanic meeting.
"In order to digest a lot of the information and allow input from residents and allow committee members and board members to contemplate what our projects are — and in order to get more input — we're going to move the committee meetings approximately five days prior to the board meetings so that information will be disseminated and they'll get additional input from residents and board members," he said.
At the Aug. 11 board meeting, Musich responded to a
that noted that references to the spending were listed on Public Works Committee agendas but never appeared on the Board of Aldermen agendas.
Anthony also noted that the Missouri Open Meetings and Records Act, also called the Sunshine Law, requires public entities to post tentative agendas of their meetings "in a manner reasonably calculated to advise the public of the matters to be considered."
"We'd be hard-pressed to believe Sunset Hills has fully complied with that provision of the law," the column stated.
After announcing the change of meeting time, Musich continued, "Also at this time, I'm compelled to clarify an opinion article written by Mike Anthony and published in the Call newspaper on June 18, 2015. The article is titled 'Sunset Hills Officials Need a Sunshine Law Refresher.' In my opinion, the citizens of Sunset Hills and readers of the Call newspaper are entitled to hear the whole truth, not just select half-truths. I found Mr. Anthony's June 18, 2015 article possibly accusatory and potentially defamatory — to Sunset Hills, the Public Works Committee and me personally."
Musich read half of Anthony's column to the audience.
"Chances are good that most residents were unaware aldermen were going to consider these expenditures, as they were not included on the board's agenda," Anthony wrote. "Instead, Ward 2 Alderman Tom Musich, who serves as chairman of the Public Works Board, presented the expenditures to aldermen under 'Committee Reports.' In most cases, the Public Works Board met merely an hour before the Board of Aldermen meeting and recommended approval of the expenditures. That certainly doesn't provide any opportunity for public input."
Musich asked City Engineer and Public Works Director Bryson Baker 19 questions about how long a new $101,537 bucket truck and the $645,000 Kennerly Road Improvement Project have been discussed in Public Works Committee meetings and how accessible to the public those meetings are, asking Baker to answer "truthfully."
The public works meetings are open to the public, recorded and agendas are posted a day in advance, Baker noted.
In response to a specific question from Musich, he said he does not believe the committee has violated the Sunshine Law.
Asked if he had received any feedback from the public on the bucket truck, Baker said one Planning and Zoning Commission member came to him with questions about the bucket truck, but otherwise he had heard no comments from the public on the purchase.
Next, Musich asked City Attorney Robert E. Jones whether he believes public works meetings have violated the Sunshine Law.
Like Anthony did in his column, Jones noted that by law only a "tentative agenda" has to be posted before meetings.
"Is it fair to say we haven't broken or bent the Sunshine Law rule?" Musich said.
"I think that's a fair statement, yes," Jones replied.
"Do you have any idea why Mr. Anthony would publicly opine that Sunset Hills officials need a Sunshine Law refresher?" Musich asked.
"I do not," Jones said.
None of Musich's questions to Baker or Jones addressed Board of Aldermen meetings, which was the focus of Anthony's column.
No one else spoke when Musich asked if any other members of the Public Works Committee wanted to discuss the issue.
"I am not perfect, and I have always welcomed constructive criticism," Musich said. "While I appreciate the Call's attempt to serve the public and to hold its welfare in the highest regard, however, from my perspective, printing half-truths and biased opinions, as identified in Mr. Anthony's article, can be divisive to our community and society in general."
Anthony was not the first person to raise the issue. When Musich recommended aldermen approve the bucket truck in April, Ward 1 Alderman Dee Baebler requested the item be tabled so that it could appear on the board's agenda and citizens could comment. Aldermen tabled the purchase, but the truck did not appear on the agenda of the next meeting May 12, where aldermen approved it during committee reports.
Neighboring cities, including Crestwood and Green Park, school districts including Lindbergh and Mehlville, and the County Council list any spending or bids they are set to approve at a meeting on their publicly posted agendas, even if the item is included in that year's budget or a bid came in under budget.
Local examples from the past few weeks of budgeted items that went out for bid and were listed on publicly posted agendas before approval include $155,000 for
by the Crestwood Board of Aldermen, and a $28,000 playground resurfacing approved last week by the Lindbergh Board of Education to make the Concord Elementary School playground more accessible to students with disabilities.
At least once in the last year, the Public Works Committee has had to limit public comment since the length of the meeting was restricted to the hour before Board of Aldermen meetings.
When dozens of citizens showed up last fall to find out whether the city would continue snow plowing private streets, Musich had to limit public comments since the committee would not have had time to conduct its business otherwise.
In 2013, Anthony
of electing the acting board president by secret ballot, writing such a secret vote "flies in the face of the accountability we expect from our elected officials" and the Sunshine Law.
Since 2014, aldermen have elected the acting board president with a public vote.