McIntosh picked to fill vacancy on Lindbergh board
All candidates encouraged to run for board in April '11.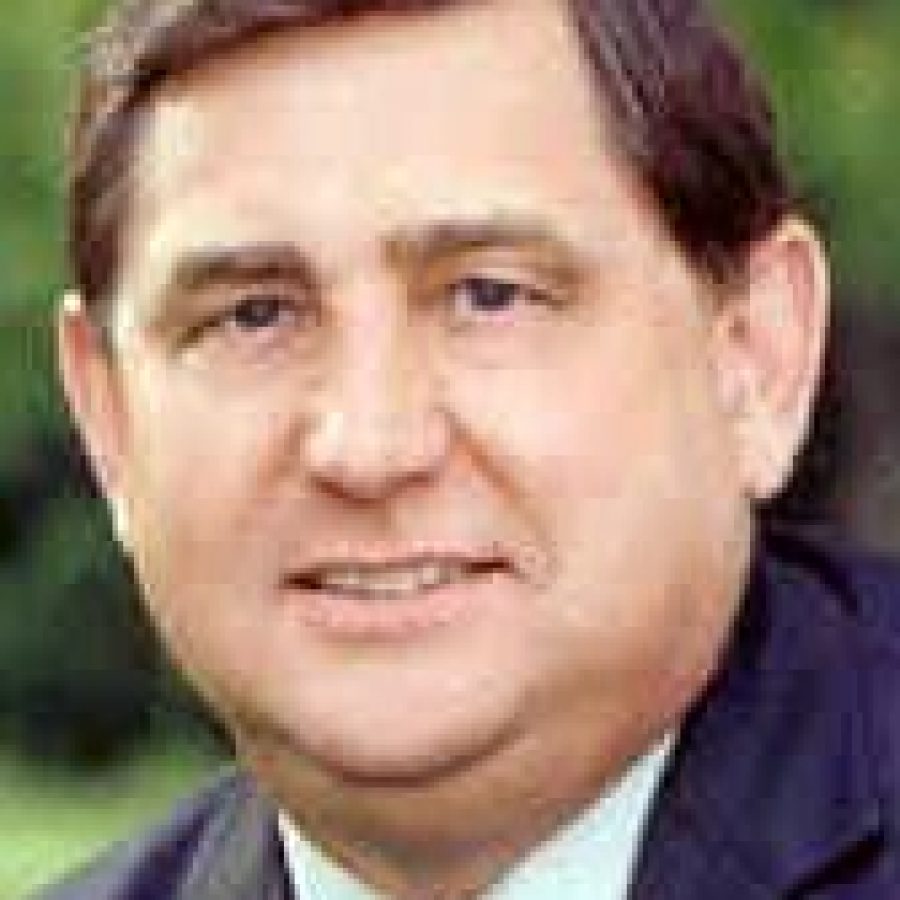 Larry McIntosh, who served two terms on the Lindbergh Board of Education, once again will serve on the board.
McIntosh was scheduled to take the oath of office during the school board's regular monthly meeting Tuesday night — after the Call went to press.
During a special meeting July 8, the Board of Education voted to select McIntosh to serve in the seat vacated by former board member Janine Fabick, who resigned in May when she and her family moved out of the district. Board members voted 5-1 to have McIntosh fill the vacancy with Kara Gotsch opposed.
Gotsch, elected to the board in April, had nominated Dr. George Rezabek of Sunset Hills to fill the vacancy. But her nomination did not receive a second.
Board Vice President Vic Lenz then nominated McIntosh and Secretary Kathleen Kienstra seconded the nomination.
Fabick first was elected to the school board in 2006 and was re-elected in 2009.
McIntosh of Concord will serve until next April when four seats will be up for election. Seats held by Kienstra, board Treasurer Mark Rudoff and member Don Bee that carry three-year terms will be up for election in April along with the seat vacated by Fabick that will carry a one-year term.
McIntosh, who served on the board from 1998 to 2004, was selected from a field of six candidates that besides Rezabek included Joseph Sartorius, who served as principal of Sappington Elementary School from 1989 to 2004. Other candidates included:
• Eric Bierling of Fenton.
• Helen Ingold of Crestwood.
• Gerry Munger of Sunset Hills.
During the special meeting, board members interviewed all of the candidates except Munger. Munger, who attended the meeting, left after McIntosh was interviewed, saying, "… You have more than enough well-qualified candidates …"
Rudoff encouraged all of the candidates who applied to seek election next April. He noted that when the board appointed Philip Carlock in 1998 to fill a vacant seat, he was one of the candidates not appointed. In fact, Rudoff said, he, Barry Cooper and Katie Wesselschmidt, all of whom applied for the vacant seat, went on to successfully be elected to the board in April 1999.
Furthermore, when board member Drew Walk resigned in 2005, the board voted to name a former board member, Cooper, to the vacant seat. Among the candidates applying for that vacancy was Fabick, who then was elected in April 2006 along with board President Ken Fey.
Asked by Fey why he was seeking to fill the vacancy, McIntosh said, "… The only reason that I came forward offering my services back to the school district was that I felt it was important to have people on the board that had the background for a short-term position like this. When I served on the board previously, we had this exact position come up when Joyce Brockhaus resigned from the board due to a conflict with her work and after talking about it strenuously and for quite awhile, we chose to put a previous board member back on rather than appoint somebody to the board who hadn't at least attempted to run for the board …
"I wanted to make myself available and I kind of hoped maybe that some other past board members would have done the same thing. We chose Phil Carlock, who had been on the board a few years before. Phil did a wonderful job on the board and I've always respected him for coming back and offering (to serve)."
McIntosh noted that he supported the board's decision to make $4.7 million in cuts for the 2010-2011 school year and the decision to place a 65-cent tax-rate increase on November ballot.
He also noted that because of his previous service on the board "I will be up to speed a lot quicker than somebody coming in from scratch."
Those applying were asked to submit a letter stating their qualifications and their reasons for wishing to serve. They also were asked to provide information about any family member or relative currently employed by the district and to respond to eight questions, including whether they would seek election to the board next April if they were selected to serve.
In response to the question about seeking election, McIntosh wrote, "… I would evaluate that early next year, but as of now, the answer would be no, I do not intend to seek election in April 2011."
At the meeting, he reiterated that re-sponse, saying that while his intention is not to run in April, "… I will certainly evaluate that as the year goes on."
Fey said, "It's good to keep your options open."
After the interviews were completed, Fey said, "… I believe that we've had five wonderful candidates that came forth tonight … I was very pleasantly surprised at the type of candidates that we had. The Lindbergh School District is very lucky and very fortunate that this caliber of people would like to step forth and help us out at this time. I'm going to have a very tough decision this evening …"
Of the time he applied unsuccessfully in 1998, Rudoff recalled, "… The observation that I have, as colored as my opinion was, I didn't like not being selected because I thought I should have been. But when I listened to the board's reasoning why they didn't and having lived through it a second time, there is a learning curve associated with this position and traditionally the board has taken the position that they did not want to supplant the — I won't say the will but the decision-making authority of our electorate to give a particular candidate a leg up or not a leg up for re-election …"
Recalling when Cooper was selected to fill the vacancy created by the resignation of Walk, Rudoff said, "… The decision was largely governed by we needed someone that had zero learning curve. We needed someone who brought with them the experience of having served on the board and understood the issues of the district … This is a nine-month position. There's going to be a lot happening in these nine months.
"So I'm very appreciative of Larry McIntosh coming forward and at this point I know that when he was done after his six years, he more or less said: My time is up. I need to pass the baton on to someone else and that person was Dr. Lenz … I'm appreciative of everybody coming forward. I really am concerned about the learning curve. I'm concerned about consistency on the board, understanding what things that we do. What we have facing us, understanding what things that we do. What we have facing us, understanding our interaction with the teachers and MSBA (Missouri School Boards Association).
"It's just very difficult to grasp and it took me until my second year before I even had any kind of comfort level of predictability of this is is how it works. And Don (Bee) just finished his second year and I know Kathy (Kienstra) just finished hers. It's just about this time that you just start to get comfortable. I would hate to see someone coming in that's trying to learn and then their position is going to be up for re-election in nine months … That's my personal prejudice and my viewpoint and it's based upon what we've done historically as a board over the last 12 years."
Gotsch said, "Can I say the opposite? The one reason with Mr. McIntosh that I had reservations is because he's not running in 2011. We're really with three months into this. Yes, there's a learning curve. It's summer … There's time to learn and that way come 2011 when the election is up again, they have that nine months under their belts and we're not starting again with one more — well, I mean assuming they get re-elected — you're not starting with one more brand-new person. They have that experience and consistency.
"And I don't think it's going to be an easier year in 2011. I hope it is, but I think financially, fiscally, the economy is still going to be struggling, which means we're still going to be struggling with the same issues. And for somebody to have that nine months' experience I think would really be a big help …," she said.
"That was my one very big concern about Mr. McIntosh. I appreciate the experience he has, but I think to get somebody on now, it is only three months into it. There's plenty of time. I'm doing my training to-morrow and Saturday … The training sessions are all still happening. So I mean there's still plenty of time to get that training in this summer …," Gotsch said.
After further discussion, the board voted 5-1 to have McIntosh fill the vacancy.
McIntosh told the Call after the meeting, "I'm pleased to offer my services to the Lindbergh School District once again and I'm flattered that the board chose me for the unexpired term of Mrs. Fabick. I'm honored to serve again.
"… I remember Phil Carlock did exactly the same thing about a decade ago. I really appreciated the service he did and it was an encouragement to me to do that again."