Mayor initiated study of outsourcing police
Board set to move forward with impeachment process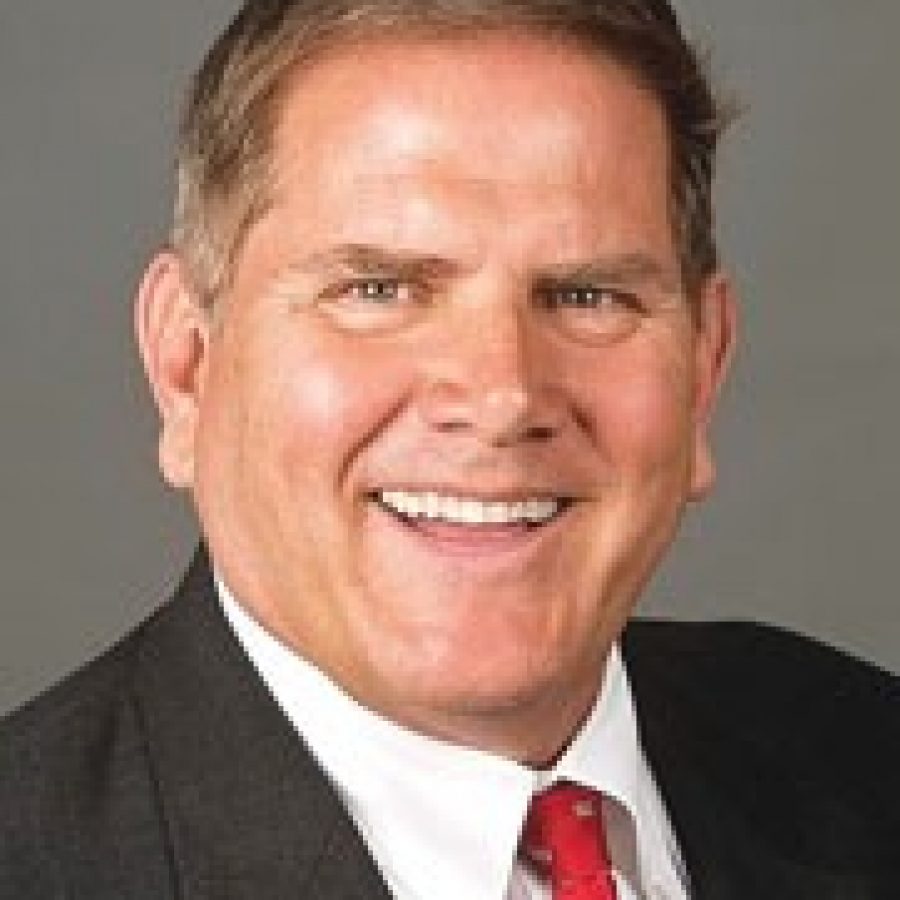 A memo from Sunset Hills Police Chief William LaGrand to Mayor Mark Furrer indicates that the idea of outsourcing the city's Police Department extended beyond statements Furrer allegedly made at a Kiwanis Club luncheon.
In a June 10 memo addressed to Furrer, LaGrand wrote that at the mayor's request, he met with Capt. Jeff Bader, commander of the St. Louis County Police Department's Fenton Precinct, and concluded that outsourcing police services in Sunset Hills to the county would not save the city any money.
LaGrand did not respond to a request for comment on the memo, and Furrer declined to comment on the memo or whether it was made at his request.
"I'm not going to talk about anything on that," Furrer said. "I'm trying to stay out of the paper for one week, before you have to rename it 'The Furrer Call.'"
Although Furrer has strongly denied he has an intention to dissolve the city's police force, that allegation is one of a series of reasons Ward 1 Alderman Dee Baebler gave to the Call as to why aldermen are taking steps to impeach Furrer.
He was charged earlier this month with two felonies for allegedly hitting a bicyclist and knocking him off Old Gravois Road on July 29. Furrer has said that he will fight the felonies and win and that aldermen have no cause to impeach him.
The Board of Aldermen was set to meet Tuesday night — after the Call went to press. Aldermen planned to address a new city ordinance on impeachment and hire outside legal counsel to move forward with impeaching Furrer.
Aldermen voted 6-1 on Oct. 14 to approve a vote of no confidence in Furrer and to move forward with an outside attorney to impeach him. Ward 2 Alderman Tom Musich opposed both motions, and Ward 3 Alderman Kurt Krueger was absent.
In response to the Call's request for documents on outsourcing the city's police force, City Clerk Laura Rider provided the June 10 memo from LaGrand to Furrer.
"Pursuant to you(r) request, I met with Capt. Jeff Bader of the St. Louis County Police Department on June 4, 2014. I was able to obtain valuable information about the details of police coverage and costs provided by St. Louis County for the city of Fenton," LaGrand wrote to Furrer, before detailing how many officers staff the Fenton Precinct and when.
"I don't think I saw it, whatever it was," Furrer told the Call about the memo.
Fenton residents are paying the county roughly $2.37 million for police services this year. In contrast, with a slightly higher budget of $2.6 million, Sunset Hills provides twice the number of residents 24-hour access to and supervision of officers from the Police Department, more police vehicles, more ranked officers, more detectives, as well as 911 services, LaGrand wrote.
The chief concluded the memo, "Sunset Hills appears to provide much more substantial services to its citizens at only a fractionally increased cost."
Furrer previously denied rumors about outsourcing the Police Department.
Asked if a city employee had been sent to Fenton to discuss the issue, he said, "If they did, it wasn't from me. I've never met with anybody from Fenton, and I've never met with anybody from the county, so that's another rumor that's not true …"