Make-A-Wish alum raises funds to grant new wishes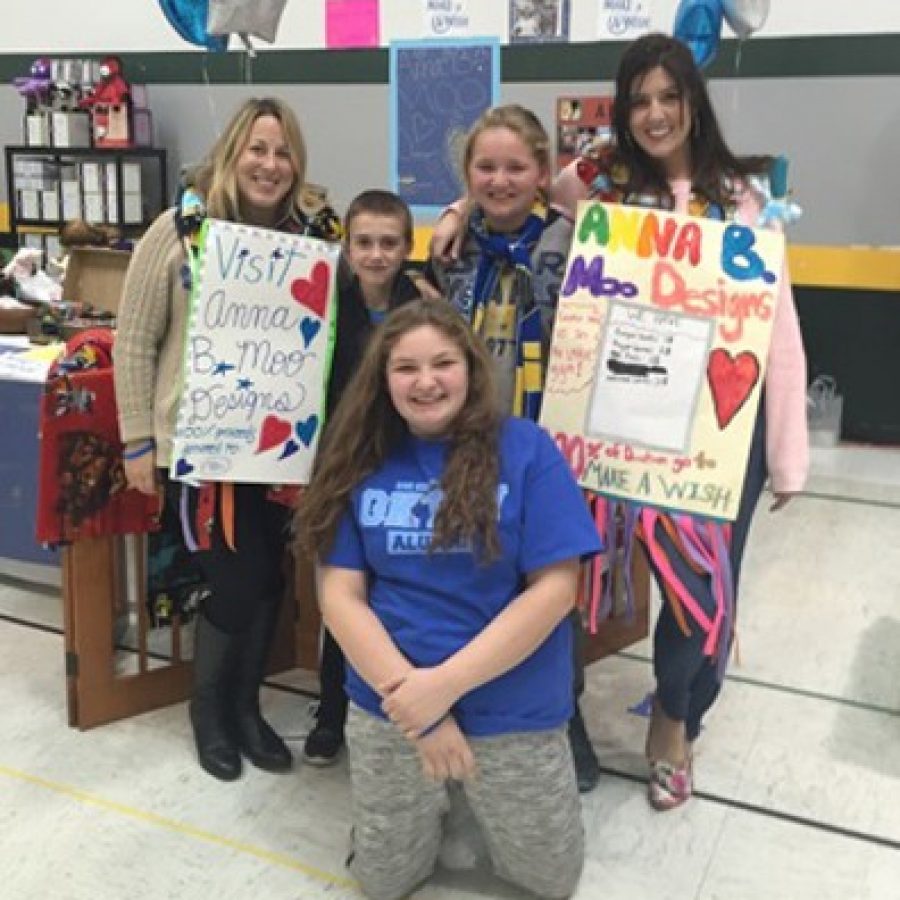 Sperreng Middle School sixth-grader Anna Stetzel has survived many medical challenges of her own, and had Make-A-Wish was granted in 2014 with a special visit to Disney World with her family.
Anna, who was born with a rare heart condition called Tetralogy of Fallot, now uses her talents to create her Anna B. Moo designs, the proceeds of which benefit other young patients.
At the Lindbergh Lacrosse craft fair this month, Anna raised enough money to make the final contribution toward another Disney wish, this time for Bella, a 15-year-old girl with mitochondrial disease, which affects heartbeat, breathing and speech.
Last spring, Kennerly Elementary School Kiwanis Kids sponsored several fundraisers to reach the $5,000 goal, including a Disney Dress Up Day, and the Kennerly PTP made a donation as well.