Mabie sees highest margin of victory since 1997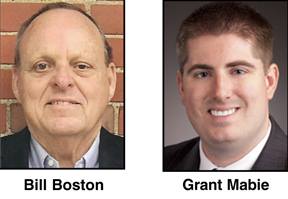 By Gloria Lloyd
News Editor
news3@callnewspapers.com
Crestwood Ward 3 Alderman Grant Mabie was re-elected last week by one of the largest margins of victory for an alderman or mayor in the city in more than 20 years.
The decisive win over former Ward 3 Alderman Bill Boston in the April 3 election, 76 percent to 24 percent, took even Mabie by surprise. He thought the race would be more evenly matched, he said. Mabie scored 297 votes to Boston's 85 votes over three precincts, with four write-in votes.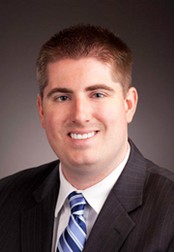 In a previous matchup in 2013, Boston defeated Mabie by a much narrower margin, 53 percent to 46 percent. Boston lost to Ward 3 Alderman Jerry Miguel two years ago. Boston, who defeated Mabie for the Ward 3 aldermanic seat in 2013, was challenging Mabie again. Mabie was unopposed in his election bid three years ago. He served as board president from 2016 to 2017.
The margin of victory this time around was the second-highest in any contested Crestwood aldermanic or mayoral race since 1997, the first year in which results are available on the county's election website.
"I have no future as a pollster," said Mabie, an attorney. "People would ask me ahead of time, 'How do you think it's going to go?' Bill's a good guy and he's been in Crestwood a long time and knows a lot of people, and I just assumed we were going to have a close race."
He credits the high margin of victory to a few factors. He heavily encouraged his supporters to get to the polls, on a dreary day with low voter turnout overall. He also believes that Boston's decision to answer most of the questions on the Call's candidate questionnaire with either "no comment" or "no comment at this time" could have played a decisive role.
"A lot of people were probably troubled by some of the answers given to your paper's questionnaire," Mabie said. "In local government especially, you're close to people, and people should be able to know what you think on the issues. I think the 'no comment' answers were really not appreciated. For people on the fence, that may have been one of the big issues."
Boston answered the Call's questionnaire extensively in the 2013 race against Mabie that he won. He did not return the questionnaire at all when he ran as an incumbent alderman against Miguel.
Miguel won by a large margin in that race.
Another factor that looked important leading into Election Day but doesn't appear to have played much of a role in the final results was the Crestwood Police Officers' Association's endorsement of Boston.
The Crestwood Police Department's police union endorsed all the non-incumbents in the contested races, at the same time that the CPOA is in negotiations with the city on salary and other issues.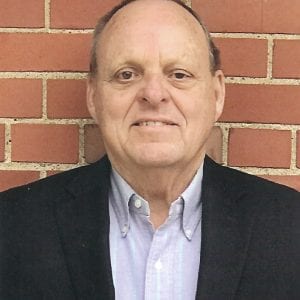 But the union targeted Mabie specifically because he was the alderman who suggested that the city look into the costs of outsourcing police services to the St. Louis County Police Department.
In a Facebook post March 30, the union wrote that the city always stayed in the top 10 for safety in the state.
"However, it wasn't very long ago that a member of the Board of Aldermen took it upon himself to arrange a proposal by the St. Louis County Police Department to take over policing Crestwood," the union wrote. "Outsourcing your police officers' jobs, and putting us out of work! We are people, and we have families to take care of just like you. The thought of losing our jobs hung over our heads for months."
But Mabie said the entire Board of Aldermen and other city officials were involved in looking at the cost of outsourcing, not because they wanted to cut the Police Department, but because they wanted to do their due diligence in looking at all options in the face of budget cuts.
"The police union has the First Amendment right to say what they want, but they seemed to imply that I was in favor of outsourcing the Police Department, which was untrue," Mabie said. "The whole board looked at that several years ago and came to the conclusion that it wasn't a good idea. After seeing the nitty gritty of the St. Louis County proposal, it just wasn't a good idea for the city. Since that time, I think the whole board's been supportive of the Police Department."
Mabie said he hopes the union and the city can reach a "fair agreement with them that protects them financially and protects the city as well."
In a Facebook post, Mabie promised to be responsive to constituents who reach out to him. Since Ward 4 Alderman Timothy Anderson was defeated for re-election by Ismaine Ayouaz, Mabie will be the only attorney on the Board of Aldermen. He feels that input will be key as the city starts to rewrite its zoning code.
"Thank you so much to everyone for your support and your votes yesterday," Mabie wrote.
"Thank you again for your faith in me, and I promise to keep working hard to make Crestwood a better place. If I can ever be of assistance to you, or if you have a question or concern about Crestwood city business, please do not hesitate to reach out to me."