Local group says Salci's exit from Metro won't restore agency's credibility
MetroLink expansion needed to grow region, Dooley says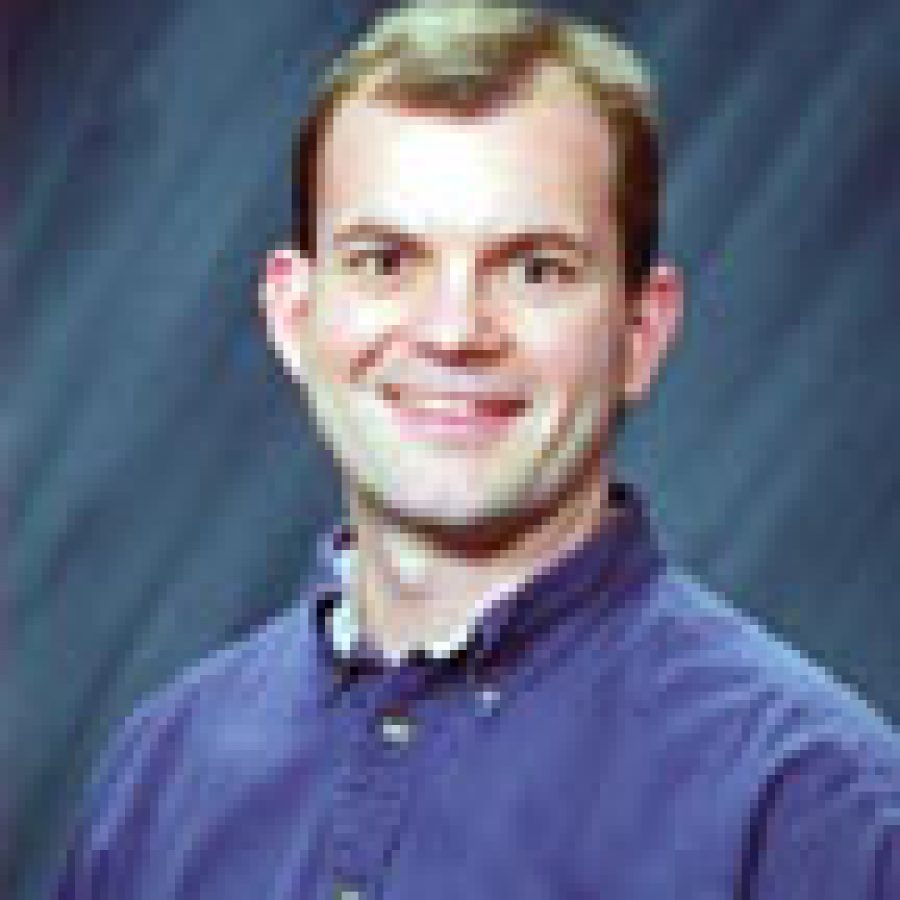 With former Metro Chief Operating Officer Larry Salci dismissed last week for what County Executive Charlie Dooley deemed as "poor communication with the public," a spokesman for a local group opposing Metro's proposed sales-tax increase said the move does nothing to repair the agency's credibility.
Aaron Hilmer of Citizens Against Prop M — a south county group opposed to a Feb. 5 countywide half-cent sales-tax in-crease proposal to expand Metro's light-rail line to the west and north and provide more maintenance funds — said while Salci's mutually agreed-upon departure is the right move, it still does not excuse the actions of the Metro Board of Directors.
"It's not going to change a thing," Hilmer said. "Residents are still overtaxed. Metro is being run by an irresponsible board. And residents have every reason to vote 'no' on Prop M."
County voters next year will decide the fate of a proposed half-cent sales-tax in-crease that would expand MetroLink to the west and north and provide maintenance to Metro light-rail trains and buses.
The County Council voted 5-2 in November to place the proposal on the county's Feb. 5 ballot. Sixth District Councilman John Campisi, R-south county, and 7th District Councilman Greg Quinn, R-Ballwin, were the two "no" votes at the council's Nov. 13 meeting.
Campisi has said that if Metro expansion does not come to his district, he sees no reason why he or south county residents should support the sales-tax increase.
But while Metro was successful in persuading the County Council to place the half-cent sales-tax increase measure on the Feb. 5 ballot, a St. Louis County jury ordered the transit organization only a few weeks later to pay $2.56 million to the Cross County Collaborative — a group of four design and construction management firms sued by Metro.
Metro had sought more than $80 million from the four companies — Parsons Brinckerhoff, Jacobs Civil Inc., STV Inc. and Kwame Building Group — alleging they were responsible for delays and cost overruns on the project.
The companies had countersued for nearly $6 million and the jury awarded them $2.56 million.
On top of that $2.56 million awarded to the Cross County Collaborative, the group's attorneys are seeking $28 million in legal fees from Metro.
Between Metro's court loss and Salci's well-documented KTVI-TV appearance on Nov. 8, when he was overheard saying the following of station reporter Elliott Davis — "He fits right into St. Louis. He's a (bleeping) clown," — Dooley said Salci and county officials mutually agreed that Salci should leave and be given a one-year severance of $250,000.
"We think that (Salci) distracts from what Metro is doing," Dooley said. "It is very competitive … It is very successful. People like what they see. And we think that the loss of the trial definitely takes away from what Metro's really trying to do to move our community forward. We think it's important. As a transportation area, we need to be successful."
Asked if Salci would have remained chief operating officer if Metro had won its trial, Dooley replied that "he probably would be."
But Hilmer, who also serves as chairman of the Mehlville Fire Protection District Board of Directors, said the Metro board — like Salci — also should be held accountable for its actions.
Hilmer pointed out that besides approving Salci's one-year severance of $250,000, the board also agreed last week to pay a one-year severance of $136,500 to former general counsel M. Celeste Vossmeyer, who also resigned last week.
"Even though Larry Salci is gone, it's not going to change the 10-member, unelected board who had to give the OK to his five-year contract, who had to give the OK to the cost overrun. And these are the people asking for more of residents' money. They should take all the blame. They're the people on top."
For these reasons and the fact that the MetroLink expansion will not come to south county, Hilmer and Citizens Against Prop M oppose the ballot measure.
But County Chief Operating Garry Earls believes that despite the fact that south county would not be part of the proposed light-rail expansion, the area's residents still have ample reason to support the measure because of expanded job opportunities in west county and north county.
"You don't have to have the train come to you," Earls previously told the Call. "You could go to the train … You have an extension that's available in Shrewsbury, which people that live in south county … could easily access the end of the train that would ultimately end up at jobs in the Westport area. So where we're proposing to put the train out toward the west is where the greatest concentration of jobs are in St. Louis County. So what we're trying to make available for those folks in south county is a way to use transit to get to and from their job through the Shrewsbury station that's already there."
As proposed, the half-cent sales tax would be added on top of the quarter-cent sales tax that county residents are already paying for Metro operations.
The proposed half-cent sales-tax increase is broken into two parts — a quarter-cent increase that would expand the MetroLink line north to Florissant and west to Westport and a quarter-cent increase that would provide additional revenue for maintenance of existing Metro operations.
The measure would have a 20-year sunset and generate an estimated $75 million to $80 million per year for Metro operations in only the county and not the city of St. Louis.
As for Metro's near future, Dooley said he will demand that the transit agency provide a financial-status report by Dec. 31 and is asking State Auditor Susan Montee to audit Metro's finances.
"We want to complete the budget assessment and define the operating deficit by Dec. 31," Dooley said. "We also want some help from Susan Montee, the state auditor, to complete a full audit of the Metro finances over the next three months. And third, execute the plan in place to mitigate the problems from I-64/Highway 40 shutdown. Execution of that plan is critical for the success of our commuters finding a way to get around St. Louis …
"We're trying to separate the system from the individual (Salci)," Dooley said. "This system is a very successful system. The ridership is up. It is doing what it's supposed to do. It does keep us competitive as a region to move our community forward.
"I say it over and over again. There is no major metropolitan area in the United States without mass transportation. We need it for job activity to get people to and from services and goods. It's necessary for us to grow as a region to keep us competitive. And I think it's credible."