Lindbergh teachers, board reach pact
LNEA to make presentation about 2015-2016 negotiations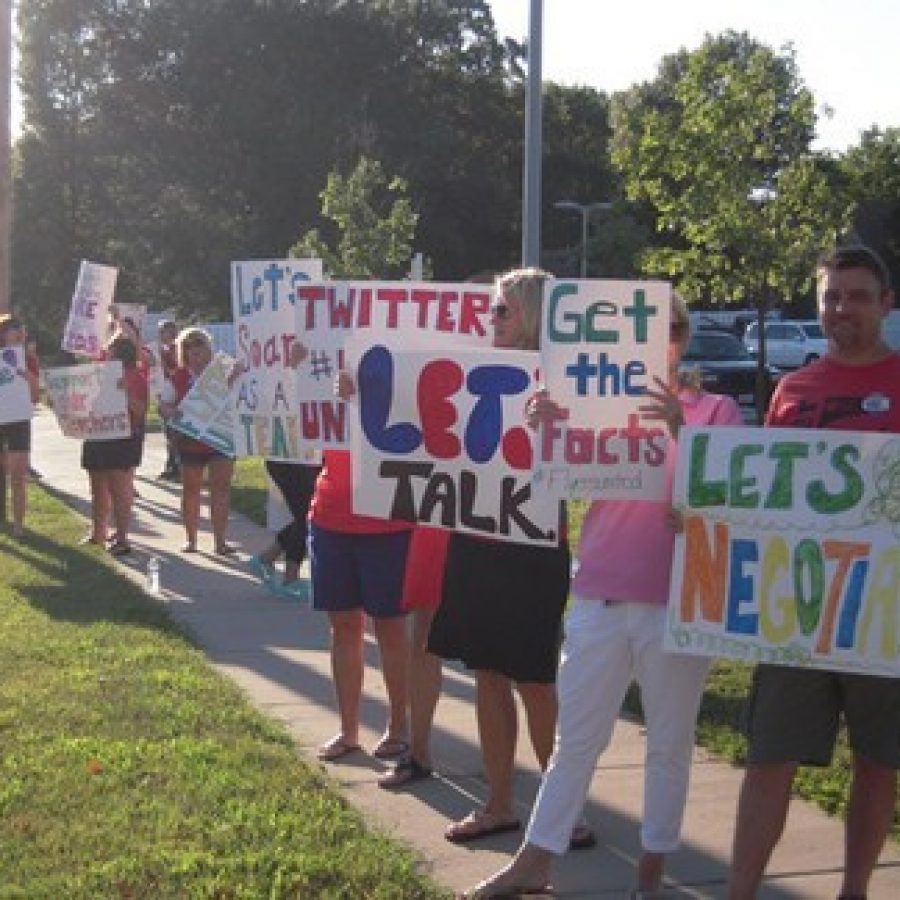 Lindbergh Schools teachers and the Board of Education have approved a settlement agreement, ending a dispute that began last summer.
Under the terms of the pact, administrators will meet with representatives of the Lindbergh National Education Association, or LNEA, this month to study the development of a salary schedule and work toward developing time lines and procedures for the 2016-2017 negotiations process.
In addition, LNEA leadership will make a presentation about the 2015-2016 negotiations during the annual LNEA/Board of Education Dialogue, which is set for Thursday, Nov. 5.
Of the agreement, Gretchen Moser, a teacher and LNEA Crisis Committee co-chair, told the Call, "I'm very happy that we've come to agreement. What the teachers always wanted was to be able to have their voices heard at the negotiating table, and that's what didn't happen last year. So we look forward to doing that again and having that happen this year."
Superintendent Jim Simpson told the Call, "We are very pleased that the teachers' union and board and administration are back in a partnership mode, and we'll work as partners to make sure Lindbergh Schools remains the high-quality educational organization that it is."
LNEA members voted 182-23 May 20 to reject the district's offer of an average 3.2-percent salary increase and a salary schedule crafted by their own leadership. Teachers sought a 3.5-percent salary increase — an additional $29,000 — which unless other items were cut would have resulted in a deficit budget for 2015-2016.
In June, the school board adopted an operating budget with a surplus of $449 that provided an average raise of 3.2 percent for all district employees.
After teachers rejected the salary schedule, Chief Financial Officer Charles Triplett used the amount of money approved by the board to craft a salary schedule in which every returning teacher received a raise — 53 percent of teachers received a raise of more than 3.2 percent and almost two-thirds of the steps on the schedule increased in value.
In July, teachers accused district officials and board members of not bargaining in good faith, and said they were prepared to take legal action if negotiations were not reopened. At the August and September board meetings, teachers and their supporters urged administrators and the board to reopen negotiations. But district officials were adamant that negotiations would not be reopened. Under board policy, negotiations with teachers begin no earlier than Feb. 1 and conclude by June 1.