Lindbergh Schools parents can still weigh in on new boundary proposals
Committee to present plan to school board on March 9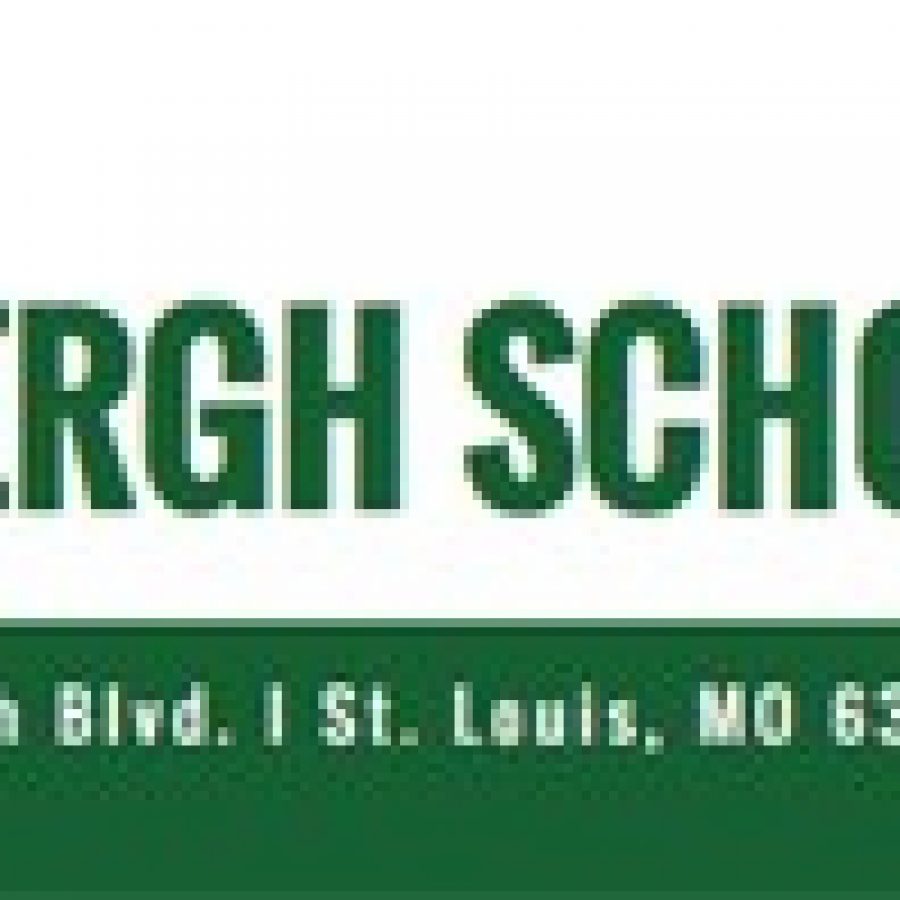 Parents of elementary and middle-school students in Lindbergh Schools can still weigh in on new boundaries for elementary and middle schools before a final Board of Education decision is expected March 13.
The Boundary Committee is accepting comments through March 3 on a new map posted last week that incorporates some requests from neighborhoods that petitioned to stay at their current schools.
Redistricting is necessary because Lind-bergh's sixth elementary school, Dressel Elementary, will open this fall. The 650-student school will open nearly at capacity, but will help ease the overcrowding in the other elementary schools spurred by the district's aggressive enrollment growth over the last several years.
After collecting feedback through March 3, the committee will meet at 6:30 p.m. Monday, March 6, to finalize its recommendation to the board.
The committee will present the plan to the board at a special workshop March 9, ahead of the final vote March 13.
But to direct students into Dressel, students have to be pulled from all the surrounding elementary schools, which are clustered on the eastern side of the district along with most of the student population.
Officials hoped to keep students within a half-mile radius of a school in that school so they could potentially walk to school, but Long and Sappington are only a mile apart and their half-mile areas overlap, said Chief Financial Officer Charles Triplett, who is leading the committee.
In response to the more than 200 resident comments the committee has received, it has made decisions to keep specific neighborhoods together at certain schools, including:
• All of Fenton stays together at Concord Elementary.
• The Hadley Hill neighborhood of Sunset Hills continues to go to Concord.
• The Tealridge subdivision in Crestwood goes to Long, where it is within walking distance.
• All homes in the "Crestwood sliver" north of Watson Road attend Crestwood Elementary.
After the committee narrowed its decision to consideration of one scenario, Scenario 3, at its previous meeting, last week the panel looked at three versions of that map. Both 3.1 and 3.2 incorporate those changes, but 3.2 also kept the "Crestwood sliver" of 43 children bordering Big Bend and Grant roads.
Under the 3.2 projection choosen, Concord will start out at 100-percent capacity even after redistricting because so many current students would still attend. Crestwood would start out at 87 percent, Dressel at 94 percent and Kennerly, Long and Sap-pington all 90 percent or 91 percent.
The committee split into four groups to discuss which version of Scenario 3 they preferred, and Sperreng Middle School parent Steve Cox said his group "didn't like Concord being at 100 percent and having PEGS (Program for Exceptionally Gifted Students) there, too."
But ultimately, the group supported the lines because "we really think Fenton should stay together," said committee member and Kennerly parent Kara Horton, a former school board member.
By 2020, while Concord would rise to 102 percent, even more growth would be seen at other schools. Crestwood and Dressel would be at 101 percent, Sappington at 104 percent, Kennerly at 105 percent and Long at 106 percent.
The most-discussed proposal, 3.3, was based on a fifth redistricting scenario proposed by Grantwood Village resident Dez-mon Vitale, who wrote a seven-page proposal outlining a request from his 142-signature petition to keep Grantwood children together at Long, where they currently attend.
When the "Vitale proposal" was mapped out by Technology Director Mariano Marin-Gomez and Sandy Woodfin of the Department of Technology, however, it led to some schools growing far above capacity and other schools, including Dressel, far below capacity as current students of other schools remained in place.
Under the Vitale proposal, Long would be at 108-percent capacity in the first year of redistricting, while Sappington would start at 56 percent and rise to 70-percent capacity in three to four years, far below its capacity under most proposals.
To get enough students into Sappington under the Grantwood-centered plan, other neighborhoods have to be split, Woodfin noted. To keep current students at Long, the plan also keeps the current boundaries at Crestwood Elementary, which ignores Crestwood's overcrowding, she added.
Some parents signed the petition in support of the Grantwood proposal because they were also slated to go to Long under the plan. However, under the 3.3 scenario, they were sent to Sappington instead.
"A lot of kids that are very close to Long have to go to Sappington to make that work," Marin-Gomez said.
The Vitale plan also assumes that Lind-bergh will one day build a seventh elementary school in or near Fenton, which is far from a guarantee, Cox pointed out.
The committee also formulated a middle-school template that evenly divides the district's six elementaries between its two middle schools, Truman and Sperreng. Under the scenario, Concord, Dressel and Kennerly will go to Sperreng, while Crestwood, Long and Sappington will go to Truman.
The main request parents have made in relation to redistricting at the middle-school level is that the district fix feeder patterns so that all students from each elementary school go to the same middle school. As it stands, Concord is split between the middle schools, with the western half going to Truman and the eastern half attending Sperreng.
One of the side effects of fixing feeder patterns so that all students from one elementary school go to the same middle school comes for this year's Sappington fifth-graders. Due to overcrowding at Sappington, they have been at Sperreng this year and, under current boundaries, would get a year's jump start at learning their middle school since they would attend Sperreng.
However, under the new scenario the Sappington students will be redirected to Truman Middle, meaning they will have to switch three schools in the span of a little more than a year.
"I feel sorry for those kids," said committee member and Sappington Parent Group President Jenny Bond. "They were all supposed to stay at Sperreng, and now they're all being moved to Truman."
But the students have had Sappington teachers during their year at Sperreng, not Sperreng teachers, Triplett noted.
And since some of the students will be redistricted out of Sappington, they may not all move to Truman. But those students are not the only ones affected, since the majority of Concord currently goes to Truman and is moving to Sperreng.