Lindbergh school board weighs $67.5 million budget for 2015-2016
Proposed 3.2-percent raise rejected by Lindbergh NEA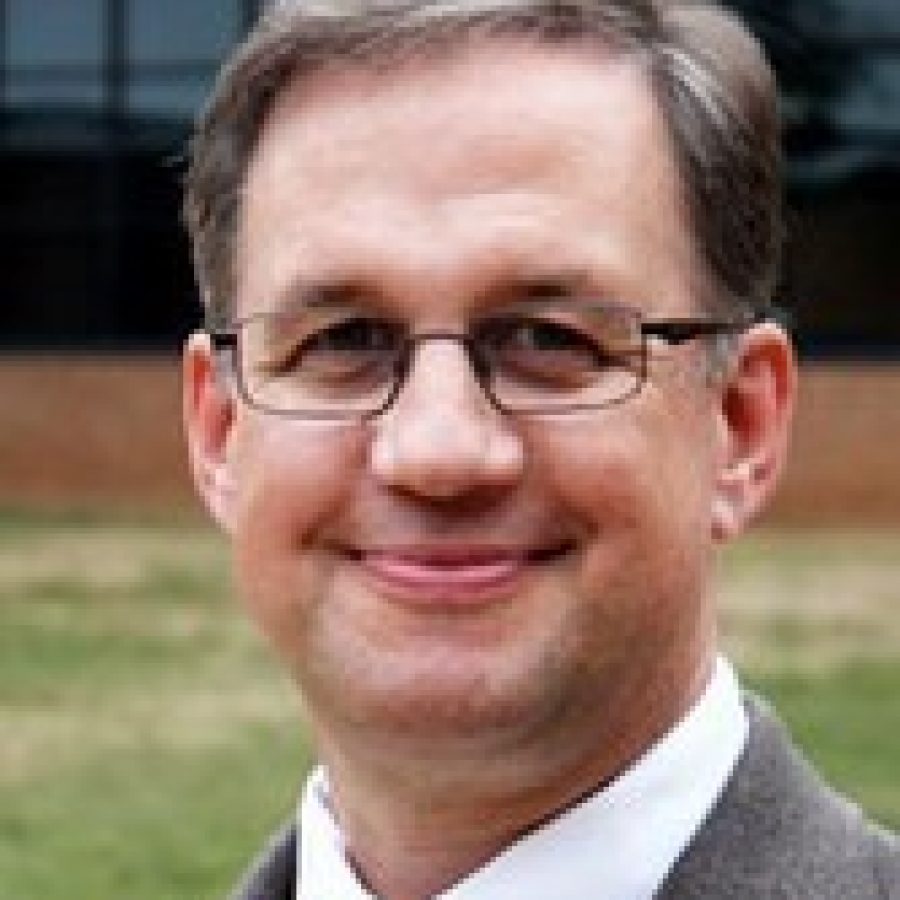 The Lindbergh Board of Education will consider a 2015-2016 budget next week that officials said balances the three overriding goals of Lindbergh Schools: Making room for the growing student body and continuing the district's status as the No. 1 academic district in the state, while maintaining a balanced budget.
During a recent budget workshop, Chief Financial Officer Charles Triplett outlined the $67.5 million budget to board members. He noted that the district has more overall needs than it can comfortably pay for while balancing student and academic growth with fiscal responsibility.
As proposed, the budget projects a surplus of only $449, compared to $334,000 for the current school year, which would include a 3.2-percent raise for teachers.
However, the Lindbergh National Education Association, or LNEA, rejected the 3.2-percent increase because they are concerned that it does not catch teachers up with the salary schedules of surrounding school districts, Triplett told the Call.
Although teachers voted against it, district officials do not want to go into the red for raises and will still present the budget with the 3.2-percent increase and $429 surplus to the school board, Triplett said.
The school board will consider the budget when it meets at 7 p.m. Tuesday, June 9, in the boardroom of Early Childhood Education, 4814 S. Lindbergh Blvd.
At the May 5 workshop, Triplett said that the district and teachers were $29,000 away from each other on salary increases, with the district hoping for a 3.2-percent increase while teachers want a 3.5-percent increase, which unless other needs were cut would require a deficit budget.
"We're trying to balance growth with competitive salaries. We want to attract and retain the highest quality staff possible — it is why we do what we do with our students — but at the same time, we want to present a balanced budget every year without dipping into reserves," the CFO noted. "And we definitely do not want to borrow money … I can't tell you where I'm going to be able to find it to do that (3.5 percent). I've gone back and told them I don't have it right now."
This week, Triplett said it is a delicate balance for district officials to find ways to be financially responsible while providing a competitive salary and remaining the top academic district in the state even with surging enrollment.
"We appreciate the hard work of our staff and wish we could do more," he said.
This year's $1.2 million in raises are funded mostly through $954,000 in district savings from retirements, with only $290,000 in new money, according to the budget proposal.
Last year's $69.3 million budget included $3 million spent from reserves to build the Early Childhood Education, or ECE, West annex behind Truman Middle School, which is currently under construction.
The district needs $15 million in reserves to avoid borrowing money to pay its expenses every year, and this year it will have $20 million, or 30 percent, after paying for ECE West, Superintendent Jim Simpson said.
The continuing enrollment increases mean that Lindbergh faces a host of challenges with its budget, including hiring new teachers now for the new elementary school, Dressel Elementary, which will not open until fall 2017, and finding classroom space for them in closets, teacher lounges and office spaces, Simpson said.
Traditionally, Lindbergh has underestimated its new students so the state sends a catch-up payment at the end of the year to make up the district's state funding.
For the 2014-2015 year, DESE is sending a $106,000 payment to make up for the underestimation. However, the district's enrollment growth of 250 students a year is so strong that the district can no longer make it through the school year without up-front state funding, so this year Lindbergh is attempting to request the exact amount of money it needs rather than underestimating, Triplett said.
Last year, the district's initial budget predicted a surplus of $78,028 with a 3.3-percent pay increase for employees and administrators, but board members later learned that the pay increase was actually a 5.3-percent raise, since the district had not initially counted "pool" money saved from retirements into the raise.
At a special workshop later held on the issue, some board members said they did not believe they would have voted for 5.3-percent raises if they had known that was the true amount. The board approved the revised raises 5-2, with board members Kara Horton and Kate Holloway dissenting.
"After we just asked our community to vote so we had money to put up schools and so we had room for our children, I know I could not have in good faith voted for 5.3 percent," Horton said. "I'm not saying our teachers don't deserve it — our teachers are the best in the state, I understand that. However, we have tight money."
Responding to questions from board members at last month's workshop, Triplett said that this year's full raises amount to 3.2 percent, including the $954,000 in savings from retirements.
Triplett and Assistant Superintendent of Human Resources Brian McKenney are negotiating with teachers on behalf of the district, and Triplett reported to the board that the 3.2-percent raise would provide an increase to all the teachers except the 63 teachers at the top tier of pay.
"If the board says find some new money somewhere for salaries, we'll do that, but I don't know where it would be," Triplett told the board last month. "We're making sure we're doing everything we need to for growth and for salaries."
Typically, Lindbergh compares its salaries against its benchmark districts, Mehlville, Kirkwood, Parkway, Pattonville, Rockwood and Webster Groves, and since the Great Recession when Lindbergh froze its pay, Lindbergh teachers have seen lower raises than those districts, Simpson said.
This year, however, Lindbergh included a wider variety of districts in its salary comparisons and left out Mehlville altogether, where teachers received a 3.5-percent raise last year but district officials say will likely not receive a raise this year due to a $2.6 million budget deficit next year. Last year, Mehlville Board of Education members dipped into Mehlville's reserve fund to pay for $2.5 million in salary increases.
St. Charles and Francis Howell are projecting to give their teachers 5-percent and 5.5-percent raises, respectively, but other St. Louis County districts range from 1.2 percent in Brentwood to 3.8 percent in Valley Park, with lower increases for administrators. Even with the lower 3.2-percent raise, Lindbergh would catch up some with Kirkwood on the salary schedule, Triplett noted.