Lindbergh school board votes to extend Simpson's contract
Simpson reflects on district's successes since becoming superintendent in 2008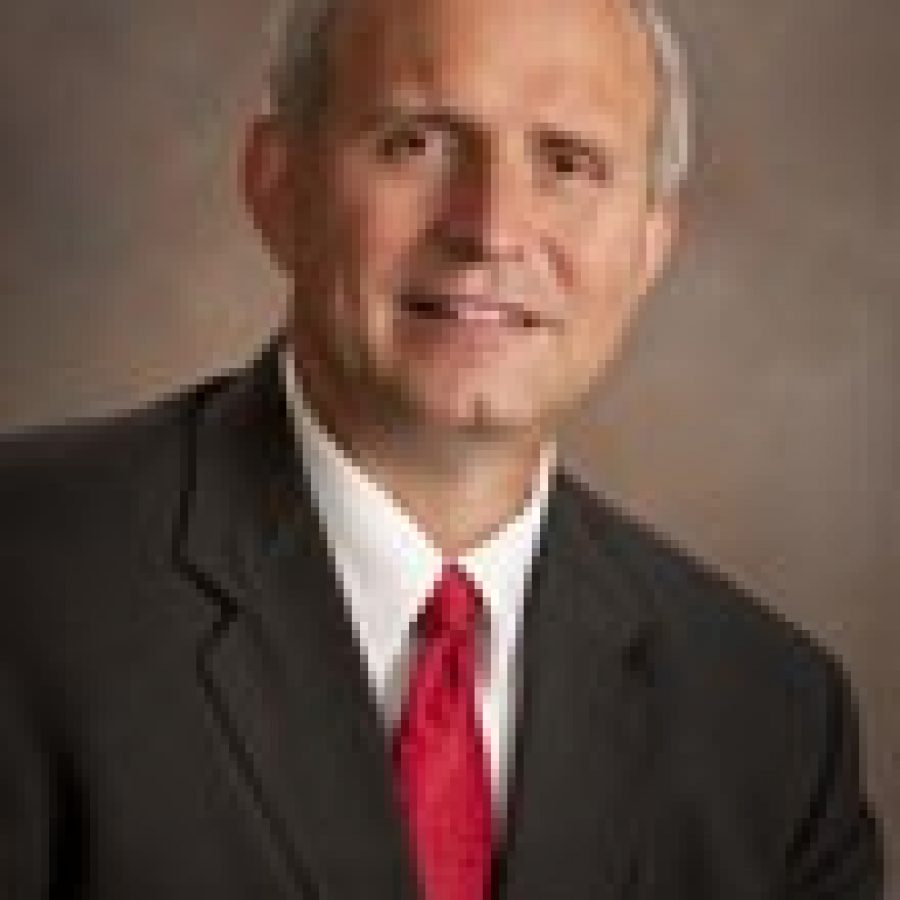 The Lindbergh Board of Education recently voted unanimously to extend Superintendent Jim Simpson's contract through June 30, 2015.
Simpson has served as Lindbergh superintendent since July 1, 2008. He was head of the Joplin R-8 School District for seven years before coming to Lindbergh to succeed retiring Superintendent Jim Sandfort.
Of the contract extension, Simpson told the Call, "… I appreciate that very much from our board. I'm honored to be here. Lindbergh is certainly a destination district.
"If you're fortunate enough to be a leader in the Lindbergh district — or anyone in the Lindbergh district — you realize pretty quick that it's a great place to be. So to have your employment extended is a something that pleases me greatly," he added.
Under the terms of the contract extension, Simpson will receive a 1.78-percent pay increase for the 2012-2013 school year, bringing his total salary to $233,698.
The 1.78-percent increase is the same amount Lindbergh teachers will receive for the coming school year under the terms of a two-year pay plan approved by the board last May.
Of his salary increase, Simpson said, "It's the exact same raise as the teachers … I was thankful for that."
For the current school year, Simpson's salary is $229,611. His pay included a 2.5-percent salary increase from the 2010-2011 school year.
In addition, the National Health Care Reform Act requires employers to provide the same health benefits to all employees. Because Simpson previously was the only district employee to receive spousal health coverage, that benefit — totaling $8,940 — was removed and added to his base salary for the 2011-2012 school year. As a result, his base pay increased by roughly 6.75 percent over the previous year.
For the 2010-2011 school year, Simpson received a 5-percent pay increase, but donated that amount — more than $10,000 — back to the district for student programs that were eliminated as a result of budget reductions.
Asked to reflect on the district's accomplishments since he became superintendent, Simpson said, "… The one I am most proud of is the fact, of course, that we have the highest student achievement in the state of Missouri for the last two years. That is one that is quite amazing.
"I mean, there are so many great school districts in this state — so many great school districts. Our neighbors are great school districts and it's very difficult to be the No. 1 (school district) in student achievement — I mean extremely difficult. It's every bit as difficult to do that as would be to win the World Series — every bit, if not more.
"And yet, that's something that is a great source of pride for me and it reflects the hard work of so many people. And it reflects our community," Simpson said. "… Every piece of the puzzle has to be in place for that to happen — parents, students, school board, administration, teachers — every piece of the puzzle has to be in place for that to happen."
Simpson also is pleased with the school district's implementation of the Lindbergh INteractive Classroom, or LiNC, program, which is equipping all of Lindbergh's 370 classrooms with white boards and projectors for interactive instruction.
In addition, the LiNC program calls for training the district's core-subject teachers to Enhancing Lindbergh's Instructional Technology Education, or ELITE, III standards — the highest level of technology training a Lindbergh teacher can earn.
"… It's certainly been quite an exciting initiative for us and it's paying big dividends for us and will give huge advantages to our students," the superintendent said of the LiNC program. "Our students will graduate from Lindbergh not only with outstanding student achievement and skills, but they will graduate with exceptional skills in the use of digital tools to make them more effective in their jobs and their careers that they're going to hold in the future."
The LiNC initiative is being funded through Proposition R 2008, a $31 million bond issue approved by district voters in November 2008.
Simpson cited passage of the bond issue as another accomplishment of which he's proud, as the measure provided a long-term solution to space concerns at Sperreng Middle School.
While Sperreng remains a sixth- through eighth-grade middle school, funds from Prop R 2008 were used to convert Truman Elementary School to a sixth- through eighth-grade middle school, add onto Crestwood and Long elementary schools, convert Concord School to an elementary school and construct a new Early Childhood Education building at 4814 S. Lindbergh Blvd.
In addition, the superintendent said he was pleased with voter approval of Proposition L in November 2010. Prop L, a 65-cent tax-rate increase, is projected to generate nearly $8.4 million for the current school year. Revenue from Prop L allowed the board to approve a balanced budget for the first time since 2002.
Had Prop L not been approved, 80 additional teaching positions would have had to be eliminated.
"… We've really had an amazing string of successes," Simpson said. "I have to make myself constantly remember that's not normal. Don't get used to that. Those things only happen when you work hard every day and keep your focus. If you let up, those go away. So I have to remind myself every day that we've got to continue to do the things we know how to do well, as we have shown, and to make those things continue.
"So, it's been an amazing four years, and I think the future is just as bright. As a matter of fact, what I see for Lindbergh is a school district that has all the pieces of the puzzle in place to really become a district that is really successful on a level that is rare," he continued.
"It will take a lot of hard work. It will take a continued effort to build, build, build, build upon the accomplishments — each year building upon the accomplishments of the prior year. But over time this district has the capability of being an incredible district … and we're just hopeful that we can really do that … So it's pretty exciting to be in Lindbergh right now, and we think that's, again, going to last a long time in the future," Simpson said.
"… It's a great place to educate students and I'm glad the board is pleased with my leadership," he said.