Lindbergh officials eye constructing ECE Annex
Early Childhood Education Annex would cost about $2.8 million, Board of Education told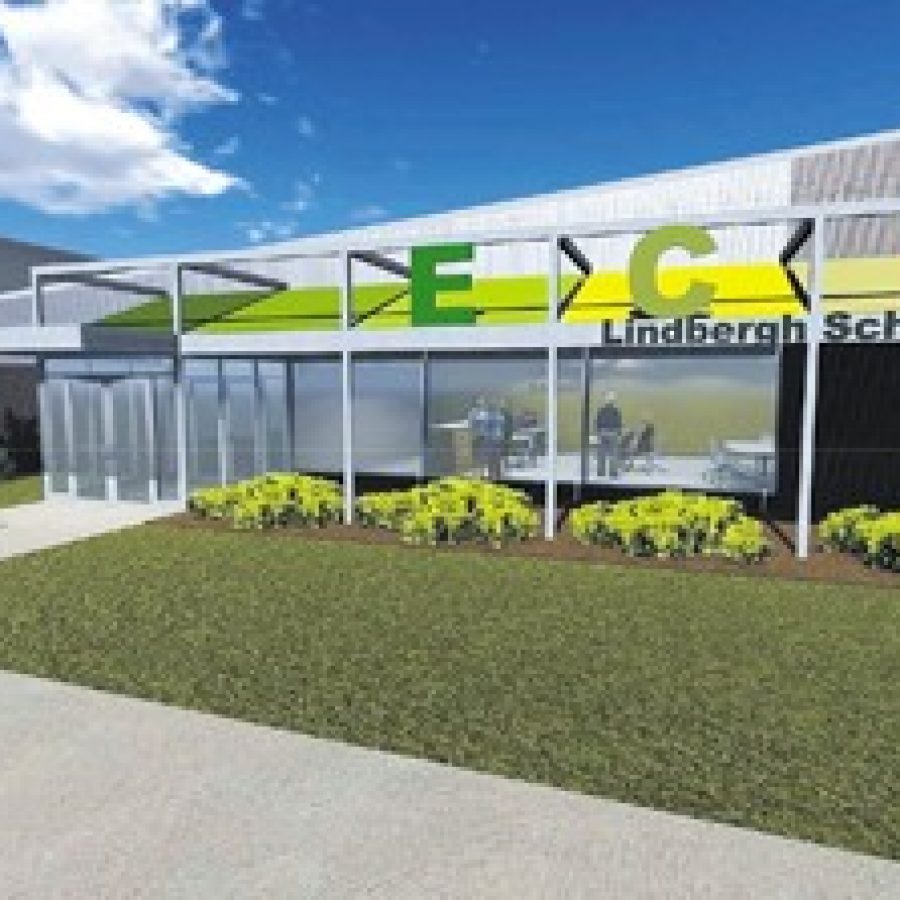 The Lindbergh Board of Education was scheduled earlier this week to consider authorizing administrators to move forward with plans to construct an Early Childhood Education Annex behind Truman Middle School, 12225 Eddie & Park Road.
The Board of Education was set to meet Tuesday night — after the Call went to press.
During a special meeting last week, Superintendent Jim Simpson recommended the construction of the annex to replace classrooms currently housed in Dressel School, which will be demolished next year to make way for a new 650-student elementary building.
"As we all are aware, Lindbergh is one of the most sought-after districts by young families, and they are moving into our school district in droves," Simpson said. "And yet we lack the essential tool to address that growth — and that is classrooms. It's now so acute that if we don't have new classrooms next year, our Early Childhood program will be severely impacted."
The ECE Annex behind Truman — estimated to cost $2.8 million — is a separate expense from the $34 million in Proposition G general-obligation bonds recently issued to pay for the new elementary school. But up to 40 percent of the building's cost could be paid for through funds for early childhood education buildings from the Department of Elementary and Secondary Education, or DESE, Simpson said.
As proposed, funds to construct the ECE Annex would come from district reserves.
With an eye toward making sure the district's new elementary school opens in the fall of 2017, the building will be a prefabricated metal construction rather than a masonry building to erect it in time for the school year next fall, architect Todd Powers of Ittner noted when he presented renderings of the project's design to the board Oct. 7.
The same type of construction has been used successfully in other Early Childhood Education buildings, including Affton and Hancock Place, Simpson said.
Although board Treasurer Kara Gotsch asked if the building should be bigger to make room for future growth, Simpson noted that the planned building will back up right to the property line and Kitun Park, the dog park shared between Crestwood and Sunset Hills.
A year ago, an engineering audit was conducted for a potential collaboration between the school district and Sunset Hills to open a pool at Truman that would be open to not just students but city residents. That project is also moving forward, but the county grant application process the city and school district are using for funds for the project takes a long time, Simpson told the Call.
The district's special-education early childhood classes, along with part-day programs of the Early Childhood Center, are currently located in seven classrooms at Dressel School at 10255 Musick Ave.
Along with seven classrooms to replace the lost ones at Dressel, the ECE Annex will include a large multi-purpose activities room that can serve as a gym for the Lindbergh Athletic Association, or LAA, intramural program and offices, which are also currently housed at Dressel, and for physical education classes at Truman.
Assistant Superintendent of Human Resources Brian McKenney and other administrators collaborated with a commercial real-estate broker to find rental properties of 15,000 square feet or more that could potentially be used for the annex. However, the few suitable properties they found in the district would cost at least $250,000 a year just to rent, without factoring in necessary costs for renovations or improvements, McKenney noted.
The best location for the annex is behind Truman, which has the space available, plenty of green space even with the construction of the new building, utilities already hooked up and an "underutilized" adjacent parking lot that Early Childhood parents will be able to use, said Karl Guyer, executive director of planning and development.
The Truman location has security benefits since it is already located on a secure school campus and will have a "synergistic effect" on curriculum and activities for both of the schools, said Assistant Superintendent for Curriculum and Instruction Nancy Rathjen.