Lindbergh names 2022 Lindbergh Leaders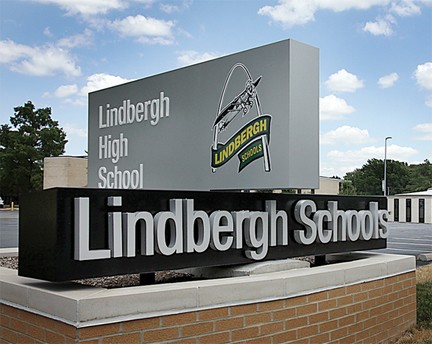 Lindbergh Schools is hosting an event Friday to honor the district's 2022 Lindbergh Leaders at a banquet at Royale Orleans. 
The ceremony will take place April 8 at 7 p.m. at Royale Orleans, 2801 Telegraph Road. Doors open at 6:30 p.m. For more information, visit go.lindberghschools.ws/leaders.
Lindbergh Leaders are nominated by their fellow community members for their leadership and service at Lindbergh Schools and in the community.
The Lindbergh Leader Award is the district's highest honor in recognition of leadership and service. Persons eligible for the Lindbergh Leader awards include any individual who serves
Lindbergh students and the community. This includes citizens and volunteers, teachers, support staff, alumni and retired Lindbergh employees.
This will be the first in-person event since the ceremony in 2019. This year's event will also honor the 2021 Lindbergh Schools Teacher of the Year and Support Staff Employee of the year. 
2022 Lindbergh Leader honorees include:
• Donna Bouckaert, administrative assistant, Sperreng Middle School
• Karen Czaicki, district lead librarian, Dressel Elementary School
• Cami Dairaghi, parent volunteer, Kennerly Elementary School
• Matthew Griner, English language arts department chair/English teacher, Lindbergh High School
• Carena Heilich-Henry, modern language department chair/Spanish teacher, LHS
• Jaclyn Jezik, parent volunteer, Crestwood Elementary School
• Sada Lindsey, parent volunteer, Dressel
• Mark Pfeiffer, student council adviser/ social studies teacher, LHS
• Patti Thomas, social studies department chair/social studies teacher, Truman Middle School
• Johnicka Turner, Special School District coordinator, LHS
District Teacher and Support Staff Employee of the Year:
• Dan Dougherty, 2021 Teacher of the Year, LHS
• Jessica Franklin, 2021 Support Staff of the Year, Lindbergh Schools