Lindbergh losing two 'incredible leaders' to retirement, Simpson says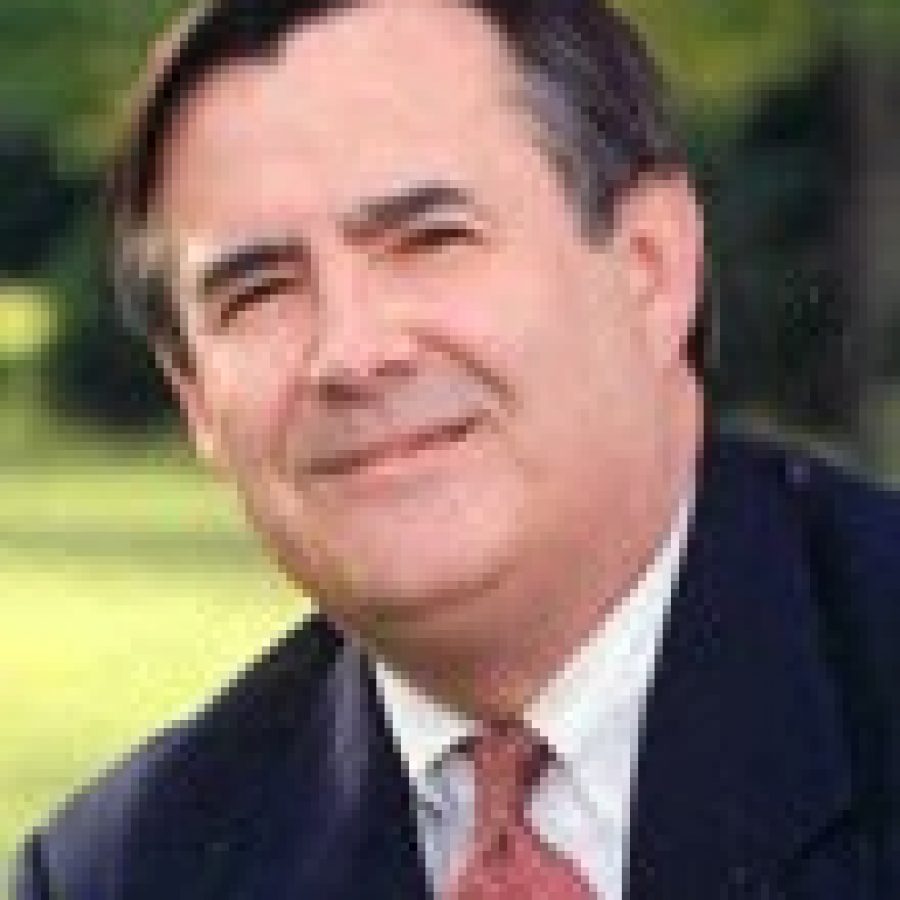 With the retirements of two longtime administrators, it is an exciting, but sad time for Lindbergh Schools, according to Superintendent Jim Simpson.
The Board of Education voted earlier this month to accept the retirement of Chief Financial Officer Pat Lanane, effective Sept. 11, while Assistant Superintendent for Personnel Services Rick Francis' retirement was effective Aug. 17.
Lanane has served as CFO since 1993, while Francis had been in charge of personnel services since 2002.
"The good news in Lindbergh is almost always one person hands off their department in pristine condition. They bend over backward in transition because they take great pride in that their successor will have everything they need to be successful," Simpson told the Call. "So it's really an exciting time and a sad time. We're sad to lose incredible leaders in Pat and Rick, and they are amazing leaders. But we're also excited to grow new ones to their caliber.
"These people we've hired are already leaders, but we're wanting to bring them up to really superstar categories of leaders, and it's exciting to have them on that journey," the superintendent added.
The Board of Education voted earlier this month to name Charles L. Triplett assistant superintendent of finance and chief financial officer. Earlier this year, the board voted to name Brian McKenney assistant superintendent of personnel services.
"… I'm almost sure that given how Lindbergh operates, that our new cabinet is in for the long haul, and that's great," Simpson said. "They're all outstanding, eager and full of new ideas. They're inheriting — and I think this is key — Rick and Pat have left their departments in pristine condition.
"Often when you get jobs in leadership, there's a lot of heavy lifting and cleanup. From the time you're hired, the first thing you need to do is do all this realigning or you need to cut the waste down or we've had a lot of errors and we've had a lot of embarrassments, and you're to ship-shape everything and make this go."
But that certainly is not the case here, Simpson said, citing the great work Lanane and Francis have done during their tenures with the district.
The superintendent noted that hiring from within can create a "domino" effect.
For example, naming Triplett CFO meant that a successor had to be found for his previous position as director of curriculum and student programs. That also was the case with McKenney, who previously served as principal of Long Elementary School, and with Tara Sparks, who now serves as principal of Truman Elementary School, but formerly served as director of assessment and student services in curriculum and instruction.
However, Simpson said the district has been very fortunate in filling the positions with "outstanding" people.
Lindbergh High School social studies teacher Eric Cochran has been named director of curriculum and student programs, Jana Parker has been hired as principal of Long Elementary and Jill Lawson has been selected director of assessment and student services in curriculum and instruction.
"All of these people are following people who are outstanding in their jobs. But they're very outstanding in their jobs. So in some ways, it's legends following legends," Simpson said. "We are very fortunate in Lindbergh. I thank my lucky stars that we have such talented people that apply for our jobs. It makes the mission that we have run smoothly."