Lindbergh hires 35 new teachers in two years
Official enrollment numbers will be presented on Oct. 13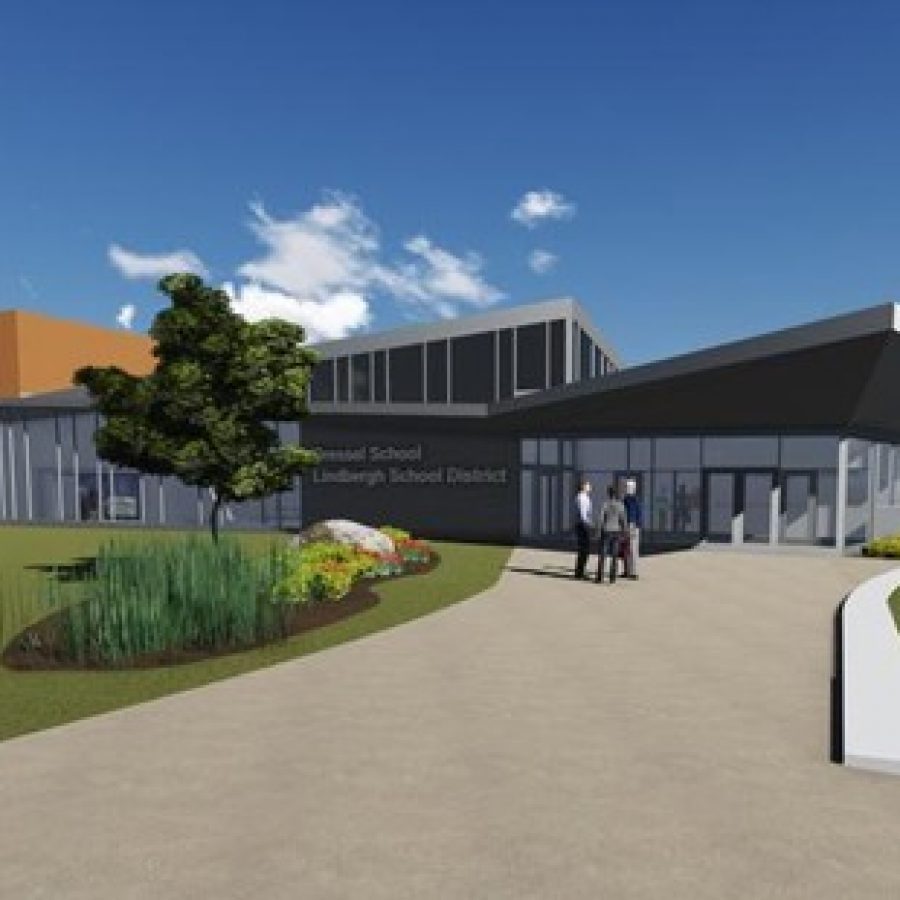 Lindbergh Schools has hired 35 additional teachers over the past two years to help keep pace with the district's surging enrollment and maintain small class sizes.
Assistant Superintendent of Human Resources Brian McKenney recently told the Board of Education that enrollment on the first day of school this year increased by 221 students compared to the first day of school last year.
The increase in enrollment meets the district's projections, according to McKenney.
"We have put in place in the last two school years 35 additional certified teachers to mitigate growing class sizes and aggressive enrollment," he said. "However, this will continue to be one of our largest challenges … meeting aggressive enrollment. We feel like this growth will continue — we project it to continue at this rate for several years into the future.
"And so, meeting the demand for manageable class sizes will be a challenge, but we'll continue to focus heavily on ways to do that …"
At the Sept. 8 meeting, Superintendent Jim Simpson thanked McKenney for his report and noted, "We are growing over 200 students a year — 278 last year. Five-hundred students is a new school building, so we are working very hard to find classrooms and teachers to handle that growth and keep class sizes in check.
"And it is a difficult, difficult challenge."
Total enrollment on the first day of school this year was 6,584, compared to 6,363 last year.
The largest growth in enrollment — 112 students — occurred in the district's five elementary schools, according to McKenney's report. Elementary enrollment on the first day of school this year was 2,951 students, compared to 2,839 last year.
Elementary enrollment on the first day of school this year was:
• Concord — 644 students.
• Crestwood — 467 students.
• Kennerly — 452 students.
• Long — 658 students.
• Sappington — 730 students.
On the first day of school this year, middle school enrollment increased by 62 students over last year. Middle school enrollment was 1,547 students this year, compared to 1,485 last year.
First-day enrollment at Sperreng Middle School this year was 770 students. At Truman Middle School, first-day enrollment this year was 777 students.
On the first day of school this year, enrollment at Lindbergh High School increased by 47 students compared to last year. First-day enrollment this year at the high school was 2,086 students, compared to 2,039 last year.
Official enrollment numbers for the current school year will be tallied on Sept. 30 and presented to the school board when it meets Oct. 13, according to McKenney.
Simpson told the Call that the surging enrollment will continue to be painful for the district until construction of the district's sixth elementary school, Dressel, is completed. Construction of Dressel Elementary School is set to be completed in March 2017.
The school will open to students for the 2017-2018 school year.
"I'm really worried about next year because now it's painful. But next year it's going to be pain on top of pain because there's not much you can do …," he said.
Ittner Architects designed the new 650-student elementary school that will be constructed on the nearly 10-acre Dressel School site at 10255 Musick Road.
During a special meeting on June 29, the board voted to award a $21,855,000 contract for Dressel Elementary to Tri-Co Inc.
The firm's bid was the lowest of seven submitted. The next lowest bid from ICS Construction totaled $21,872,000, while the highest bid from Orf Construction totaled $22,401,000.
Tri-Co has done several projects for the school district in the past. In 2012, Tri-Co completed successful expansion projects at Crestwood and Long elementary schools, adding art, music and grade-level classrooms to each building as part of Proposition R 2008. Tri-Co also completed library expansion projects at Crestwood, Kennerly and Long elementary schools in 1997, as part of Prop R 1995.
To fund the construction of Dressel Elementary, district voters approved a $34 million bond issue in April 2014. Besides the new elementary school, Proposition G — for Growth — is funding some critical needs at Lindbergh High School.
The district purchased the Dressel site in 2011 for $1.94 million.
While Dressel Elementary will offer immediate relief for Lindbergh's enrollment surge, the school will be at capacity the day it opens, Simpson said.
"Dressel will be at capacity the day it opens and the other schools will drop from overcapacity to capacity," he said. "So what we were hoping — but the growth is outdistancing that hope — is that we would open Dressel and give some growth headroom to the other five elementaries and that won't happen …"
The superintendent said the problem of how to handle the relentless growth is giving him and Executive Director of Planning and Development Karl Guyer "an ice-cream headache" because within a few short years, another elementary school will be needed to accommodate the growth.
But Simpson said, "There's no 10 acres (to build a new school). There isn't. No matter how you look at it, there isn't. We cannot find 10 open acres in our district …"