Lindbergh board unanimously OKs resolution opposing residential TIFs
Proposed Lindbergh budget projecting a surplus of $449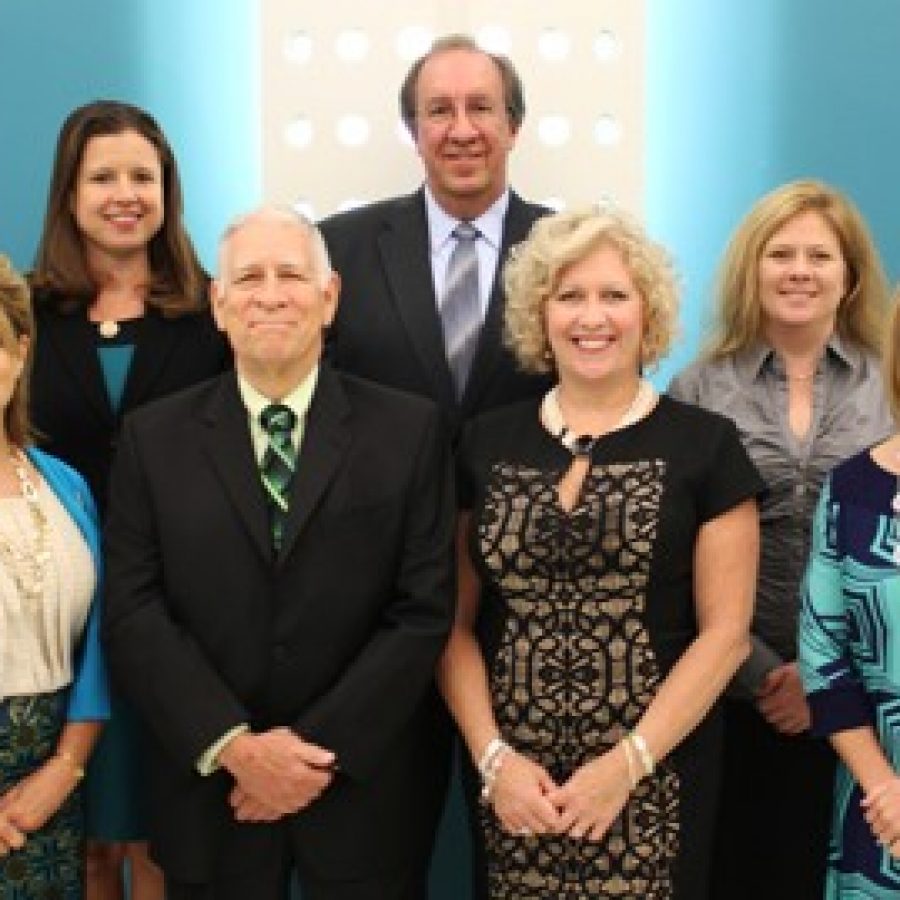 The same day last week that Lindbergh Schools officials met with the Crestwood mall developer for the first time, the Board of Education voted unanimously to approve a resolution opposing a key aspect of the proposal for the mall site — tax-increment financing for residential development.
Board of Education members urge the Crestwood Board of Aldermen to reject any plan that asks for residential tax-increment financing, or TIF, because it adds students, takes money away from schools and "produces no jobs, no sales tax and no revenue for the city and the school district," according to the resolution.
District officials also want the "Crestwood Mall property to thrive, but not at the expense of more than 6,300 Lindbergh students and residents from nine different communities" who attend school in an "already overcrowded district."
The resolution was sparked by UrbanStreet Group's roughly $99.5 million proposal to redevelop the former Crestwood mall site at Watson and Sappington roads with $28 million in tax incentives. After purchasing the 48-acre property for $2.6 million last year, Chicago-based UrbanStreet proposes a mixed-use development with retail stores, an entertainment district and a community plaza, along with 225 upscale apartments.
Although residents have packed the city's Board of Aldermen meetings lately to give their thoughts on the proposal and the request for a TIF, the only person in the audience at the May 5 Lindbergh meeting was a Call reporter.
Before the vote, all seven board members made it clear that they agree completely with Superintendent Jim Simpson, who called the residential TIF proposal the "worst scenario for Lindbergh Schools."
Lindbergh has been the top academic district in the state for five years running, which attracts hundreds of new students every year but creates a struggle to find space for them in schools that are already at capacity like Crestwood Elementary, where any students living at the mall site would attend.
Board Treasurer Vicki Englund said that she grew up going to Crestwood Plaza and believes that the new development should capitalize on the goodwill area residents already have when it comes to the mall site.
"The first word that comes to mind is nostalgia," she said, noting that in the past she attended many Crestwood Board of Aldermen meetings about the development. "People want a place to go and be entertained and socialize. I did not hear a single person that wants to live there."
In a TIF district, tax receipts for school districts, fire districts and other taxing entities are frozen at existing levels for the length of the TIF, up to 23 years. As land within the TIF district increases in value, the incremental tax revenue — up to 100 percent of property taxes and 50 percent of sales and utility taxes — is used to retire the TIF obligation.
Lindbergh currently spends $10,067 annually per student and has many more needs than it can comfortably handle with its budget already, Chief Financial Officer Chuck Triplett told board members during a 2015-2016 budget workshop that preceded the vote on the resolution. As proposed, next year's $67.4 million Lindbergh budget has a surplus of only $449.
Lindbergh's growth — and Crestwood's — has been driven by young families attracted to the schools.
Board President Kathleen Kienstra said she hopes that Crestwood's new young aldermen with school-age children will protect the school district.
Ward 2 Alderman Justin Charboneau and Ward 3 Alderman Grant Mabie, who have young families, were sworn into office April 28 along with Ward 4 Alderman Timothy Anderson and returning Ward 1 Alderman Darryl Wallach.
"There are some new aldermen that seem to be on our side. That's very encouraging," said Kienstra, who attended the April 28 Crestwood meeting along with Lindbergh Vice President Don Bee. "They all agreed they all want development at Crestwood Plaza like all of us want to have — but not TIF for a residential community."
The district currently has no TIFs after the Gravois Bluffs TIF was retired early in 2013, but a decade ago former Chief Financial Officer Pat Lanane called Lindbergh the "TIF king of the state of Missouri" due to the many TIF-funded projects in the district, including the Crestwood Kohl's.
As the district faced a growing number of TIFs, the board began taking a more public stance asking developers to make sure the district receives funding from projects.
When Novus Development Co. proposed a since-dropped $140 million redevelopment project in Sunset Hills using TIF and eminent domain of homes in Sunset Manor, the school district unanimously approved a statement outlining its stance on TIFs. Lindbergh's statement noted that the district should receive payments from a TIF district that it would normally have received in property taxes, the TIF should not last more than 10 years, the city should implement an additional sales tax to help repay TIF bonds and the plan should be for new growth rather than simply redistributing existing city businesses — a concern some Crestwood residents have shared about past plans for the mall site.
The resolution said the district pledges to work with the city on a plan that benefits both parties, and earlier the same day, Simpson met for the first time with UrbanStreet, represented by managing partner Bob Burk.
Mayor Gregg Roby and City Administrator Mark Sime also attended but did not participate in the discussion, Simpson told the Call. The school district would have two seats if the city convenes the 12-member TIF Commission, and payments could be negotiated so that the school district would receive revenue even with a residential TIF.
Englund said, "From a school district perspective, we obviously don't want the residential — but I don't think there's anybody other than the developers that do."
UrbanStreet is primarily a residential developer. In an April 22 Facebook comment, Board of Aldermen President Mary Stadter said UrbanStreet is "insisting that they MUST have the apartments, and at the higher (rental) rates, in order to make this work."
Besides the resolution, the district has a website at go.lindberghschools.ws/mall about its opposition to the residential proposal, has emailed district parents to encourage them to write Roby and Stadter and taken to social media to get the word out.
"I think it's important that Lindbergh get this out in the open early," the superintendent noted of the school district's opposition, adding that in the coming months a series of attorneys, consultants and "TIF experts" will be providing reams of data to the Crestwood Board of Aldermen, and he does not want those numbers to include residential development.