Lindbergh board adopts 2015-2016 budget with $449 surplus
School board may eye bids for Dressel later this month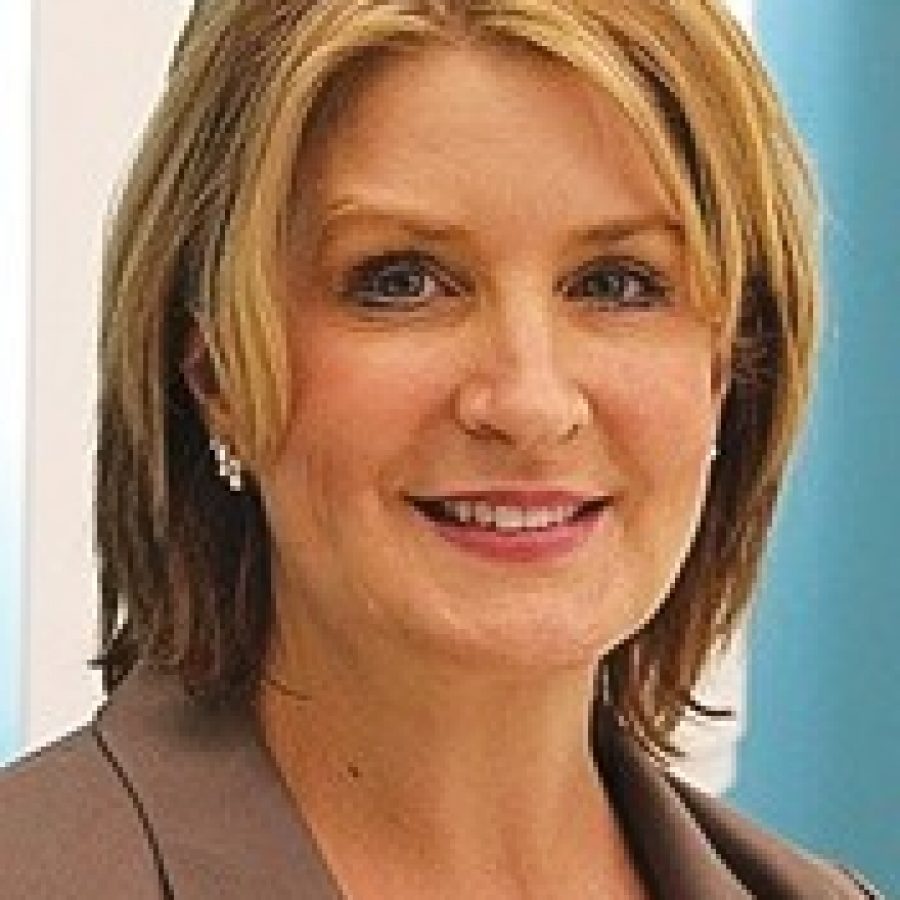 A 2015-2016 operating budget that projects a surplus of $449 was approved last week by the Lindbergh Board of Education.
Board members voted 5-1 to adopt the budget that projects expenditures of $67,545,417 with anticipated revenues of $67,545,866. Board member Kate Holloway was opposed. Board Vice President Don Bee was absent from the June 9 meeting.
The approved budget includes a 3.2-percent salary increase for district employees. Besides the salary increase, medical insurance expenditures are budgeted for a 2-percent increase when they come up for renewal in January.
Chief Financial Officer Charles Triplett told the board he believes the budget meets "the big needs, the goals of the district. We're able to improve salaries to attract and retain high-quality staff. We're able to handle the really assertive student growth that we're seeing in the district with increased staffing, increased services and increased supplies and materials.
"We're also able to bring the board, which is a Lindbergh tradition, a balanced budget. We do not deficit spend for reoccurring operational costs. So this budget does all three of those things. It also lays the foundation for another solid, successful year in 2015-'16, just like we're wrapping up one this year …," he added.
For the 2015-2016 school year, operational expenditures total $1,780,098 less than the final 2014-2015 budget, while revenues total $1,1170,417 more than the final 2014-2015 budget.
Regarding the decrease in expenditures, Triplett wrote in his budget message, "The reduction is due to one-time budgeted costs for the construction of ECE (Early Childhood Education) West, the purchase of property and other board-approved capital improvements that were expenditures in 2014-'15."
The ECE West building, which is currently under construction behind Truman Middle School, will cost nearly $3 million.
Expenditures for the 2015-2016 school year to help accommodate increased enrollment include an additional 13 classroom teachers, more classified staff and increased hours for building assistants and increased transportation costs, according to Triplett.
In addition, funds have been added for Project Lead the Way and the ACT Aspire test in the district's two middle schools.
As for the increase in revenue, Triplett wrote, "The primary reasons for revenue growth are additional state revenues due to our increased K-12 enrollment, increases in ECE and full-day kindergarten students, increased Prop C — sales-tax — receipts, increased railroad and utility tax revenue and improved interest earnings."
But Triplett noted those increases are offset by a reduction in Voluntary Interdistrict Choice Corp., or VICC, revenue, as the district is phasing out its participation in the voluntary-transfer program.
"The 2015-'16 budget contains $98,684 in VICC revenue compared to $254,685 in 2014-'15. It is important to note that this amount will be zero by the 2017-'18 fiscal year after the last VICC students graduate," the CFO wrote.
During a May 5 budget workshop, Triplett said that the district and teachers were $29,000 away from each other on salary increases for the coming school year.
District officials offered a 3.2-percent increase, while teachers sought a 3.5-percent increase, which unless other items were cut would result in a deficit budget.
Triplett later told the Call that the Lindbergh National Education Association, or LNEA, rejected the 3.2-percent pay increase because members are concerned that it does not catch teachers up with the salary schedules of surrounding school districts.
A 3.5-percent salary increase would have cost an additional $29,000.
However, the 2015-2016 budget approved by the board includes the 3.2-percent salary increase and corresponding salary schedules of district employees.
Superintendent Jim Simpson told the Call that administrators spoke with LNEA leaders the day after the budget was approved and "they were fine with that. They just said, 'We wanted to make a point. We feel Lindbergh should be playing with the big boys in salaries for teachers …'"
As for the approved 2015-2016 budget, Simpson echoed Triplett that it's a Lindbergh tradition not to deficit spend for reoccurring expenses.
Noting the projected $449 surplus, he said, "On a $67 million budget, that's like splitting hairs. That's as balanced as balanced has ever been."
The budget is a "strong budget," Simpson said, because it addresses the two biggest challenges the district is facing — enrollment growth and keeping salaries competitive.
"There's 13 full-time growth teachers in that budget, and that's on top of the 15 growth teachers we added last year," he said. "So we've added 28 growth teachers, and when we say growth teachers that means a classroom that did not exist …"
Because most of the growth teachers being hired are at the elementary level, they will be transferred to the new Dressel Elementary School when it opens in August 2017.
"We're actually hiring the Dressel staff now because dozens of teachers will be transferred over to Dressel," Simpson said. "We'll have almost all of the staff hired in the classrooms. We won't have the nurses, the librarian, some ancillary things. But the classroom teachers will mostly be in place when it's opened …
"So this budget handles the growth and it handles trying to keep our salary schedule competitive, which is a top priority for us, too. Lindbergh has the No. 1 staff in the state that can deliver stellar student achievement and we are constantly head-hunted. Lindbergh on your resume makes doors open, and we know that and we lose people. They don't want to leave, but some of them say, 'I can make 5,000 more dollars without having a longer commute from my house. I've got kids in college. I've got mortgages.' We hate that when it happens …"
Lindbergh salaries are also impacting the district's ability to hire educators from "top-tier districts" who are unwilling to take a pay cut, the superintendent said.
"That budget keeps us in the game of trying to keep our salaries competitive and it handles growth. Those are our two big challenges this year …," he added.
Simpson previously told the Call that he anticipated bids for the construction of Dressel Elementary would be on the June 9 agenda.
However, he said prospective bidders had requested additional time to submit their proposals. Simpson anticipates the board will consider awarding a construction contract for Dressel Elementary during a special meeting later this month.