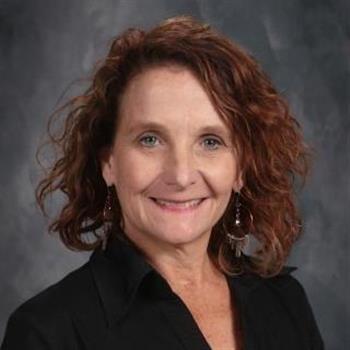 The Lindbergh Board of Education adopted its 2022-2023 budget June 30. It features $83.4 million in operating revenues, $86.1 million in operating expenditures, $13.8 million in debt revenue and $29.9 million in Prop R expenditures.
The budget was presented by Chief Financial Officer Joël Scheible, who said while the budget is a good outline for the year going forward, it will likely be amended at each meeting. 
Scheible said at the preliminary budget hearing in May that the budget will align to district Compass goals like addressing efficiencies and competitive wages and, as usual, the goal is to keep new expenditures equal to new revenue. 
Revenue
Scheible explained that the local revenue side of the budget is an estimate until August when growth is assessed in the area. This year is a non-reassessment year, meaning the district will only see local revenue increase from new construction, like the Sunset Hills Bass Pro. 
"We do a lot of guessing at this point. We're coming out of a crazy two years and living in an economy that is crazy with inflation, there are a lot of assumptions in this budget," Scheible said.
State revenue relies heavily on student attendance according to Scheible. She said the pandemic has caused a large drop in attendance in the district, as opposed to the usual increase in enrollment and attendance. The state is still allowing the district to use the 2019-2020 school year to calculate attendance — this past school year was close to those numbers.
"In June 2021, the State Auditor's Office informed more than 2,800 local taxing authorities in Missouri that they could no longer calculate local tax rates using a subsection of state law that was found to be unconstitutional. As a result of this ruling in the Blankenship v. Franklin County Collector case, Lindbergh was required to roll back its tax levy by $0.12, resulting in an ongoing net revenue loss of $1.5 million," a press release stated. 
Scheible said the loss would be higher, but the district reached the minimum residential tax rate, $2.75, as a result of the case.
The district has several pending one-time revenues upcoming. These include $2.3 million in Elementary and Secondary School Emergency Relief Funds and about $2.1 million in transportation funding.
Expenditures
The new budget saw an increase in the base pay for many support staff positions. Scheible said the district had been falling behind on wages compared to other businesses, causing principals and other staff to fill in for positions like cafeteria workers or recess aides.
"Making a base rate increase … in a time when our revenue is not going up I think was a major mark to show that those people are important," Scheible said.
The largest expenditure for the district is staff pay, and Scheible said with the recent agreement with staff for pay increases in the coming years will help when calculating future budgets. 
Fund balance
According to Scheible, the district currently has a fiscally responsible fund balance. The number is meant to represent how long a district could remain with large losses in revenue. 
"So a deficit balance on a $90 million budget in this amount doesn't bring that percentage down very much. If that is a recurring deficit, then that's an issue," she said. 
The reserves can be used for managing cash flow, mitigating volatility in funding, addressing unexpected costs, saving for large purchases and obtaining higher credit ratings.