Library's Winter Reading kicks off Saturday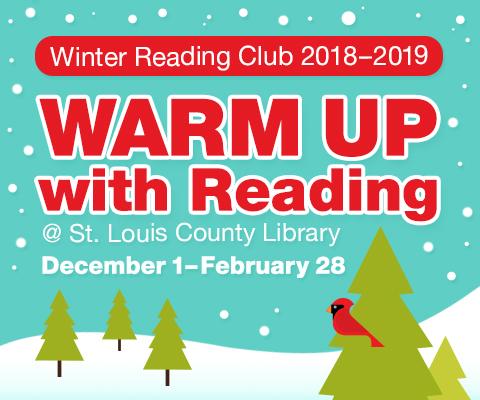 St. Louis County Library's annual Winter Reading Club kicks off Saturday, Dec. 1, and runs through Feb. 28. Last year over 52,000 people participated in the club, which offers fun programs and reading opportunities for the whole family.
Participants can track their reading online or by using a paper log, available at all SLCL branches. Details are available at www.slcl.org.
Winter Reading Club offers two categories, ages 0–11 and 12–adult. Those in the younger category will be encouraged to read for five hours; those in the older group will be asked to read 10 hours to complete the club. Those who complete the reading challenges will be entered into a prize raffle. All open SLCL branches will choose three raffle winners in each age group.
Raffle prizes include movie gift cards, LEGO sets, robots, laser tag passes, Beats Wireless headphones and a Yeti cooler.
For more information, call 314-994-3300 or visit www.slcl.org.