Lenz elected Lindbergh board president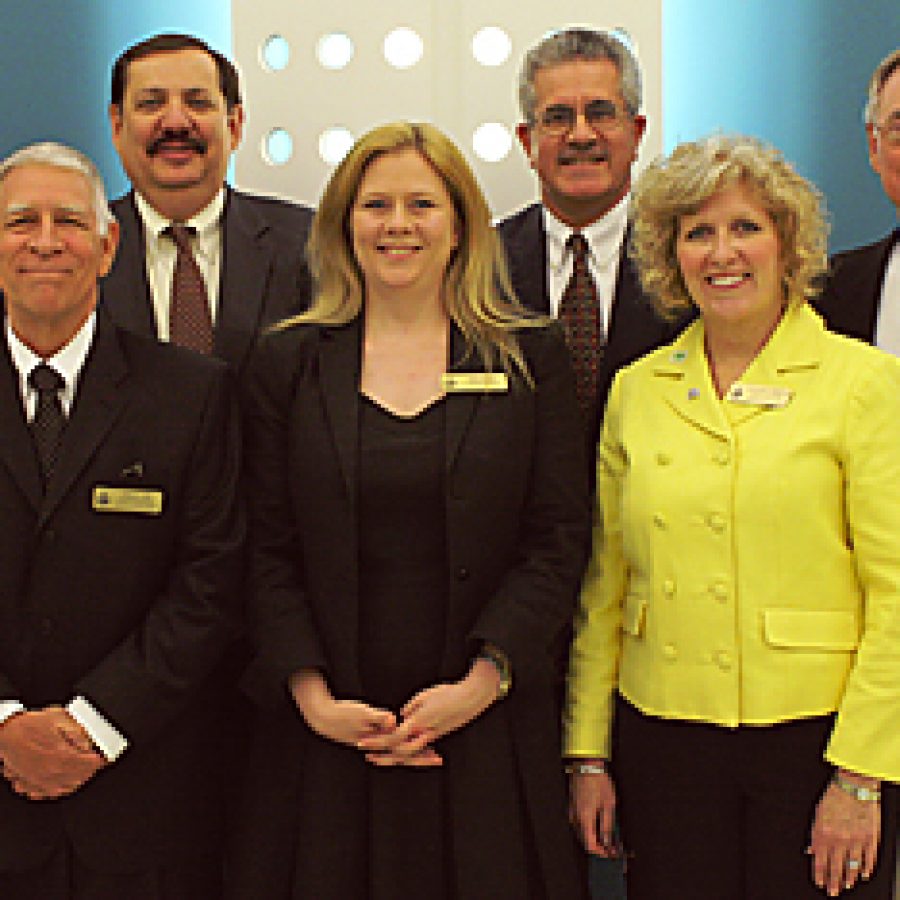 Staff Report
Vic Lenz was unanimously elected president of the Lindbergh Board of Education last week during the board's annual reorganization meeting.
Lenz, who had served as vice president since 2008, first was elected to the Board of Education in 2004.
Other officers elected unanimously during the April 12 meeting include Kathy Kienstra, vice president; Don Bee, secretary; and Kara Gotsch, treasurer.
Kienstra, Bee and Vicki Lorenz Englund also were sworn into office last week after defeating three other candidates in the April 5 election. Kienstra and Bee were elected to their second three-year terms while Englund, a former Democratic state representative, was elected to her first term on the school board.
Mark Rudoff also was sworn into office last week to fill a seat vacated last year by Janine Fabick, who resigned after moving out of the district. Missouri law states no school-board election will take place in a district if the number of candidates who file is equal to the number of board seats to be filled by the election.
Because he was the only candidate to file for the seat that carries a one-year term, Rudoff automatically won the seat. He first was elected to the board in 1999.
Former board member Larry McIntosh had served in Fabick's vacant seat since last summer.
McIntosh, who served two terms on the school board from 1998 to 2004, was honored with a resolution for his service to the district since last July.
The resolution, in part, states, "… The Board of Education extends its sincere thanks to Mr. Larry McIntosh for his dedication to youth and education, and for the sacrifices he made to the Lindbergh Schools while serving on the Board of Education for seven years."
In a separate matter last week, the board voted unanimously to award a contract not to exceed $179,319 to Midwest Service Group for asbestos abatement at Truman Elementary School and Sperreng Middle School. The board also awarded a contract not to exceed $40,025 to Environmental Operations Inc. to provide mandated third-party air monitoring and project oversight.
Asbestos materials at Truman and Sperreng will be eliminated before the start of renovation work being done as part of the Prop R 2008 bond issue. The board voted in February to award a $3.75 million contract to ICS Construction Services Ltd. for work at Sperreng Middle School and Truman Elementary School, which will be converted into a middle school for the 2011-2012 school year.