Leara, Sgroi vie for 95th District House seat
Candidates respond to Call election questionnaire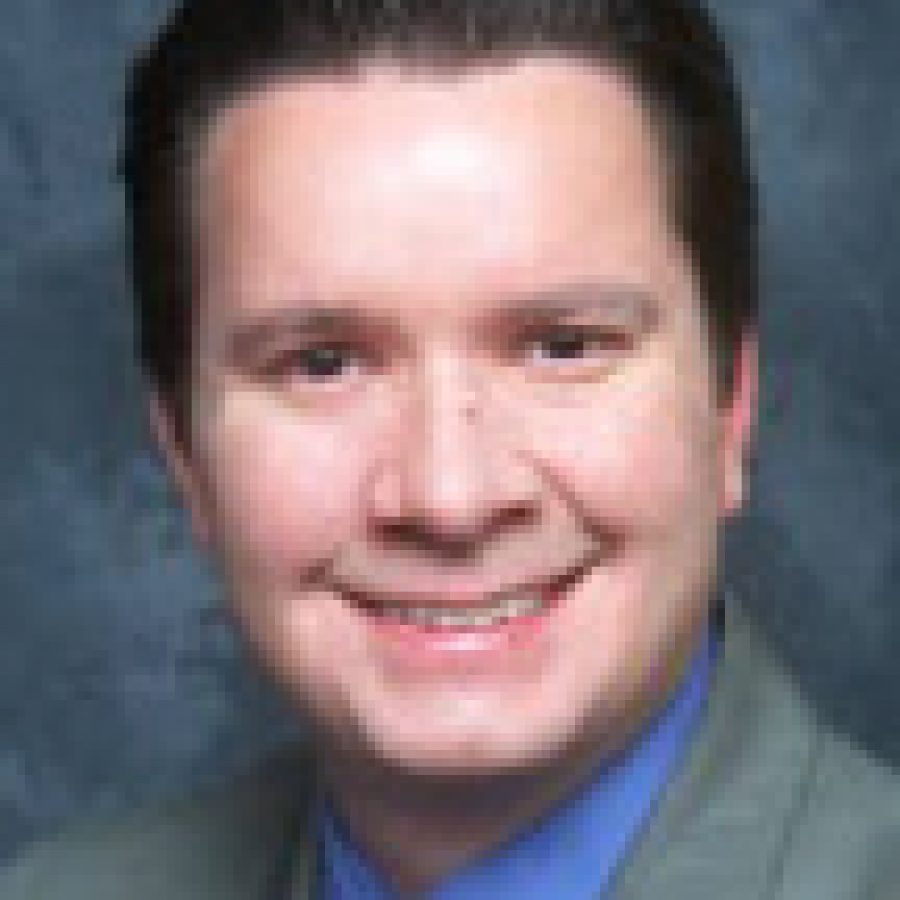 Two political newcomers are vying in the November election for the 95th District Missouri House seat being vacated by Republican Jim Avery.
Republican Mike Leara and Democrat Alice Geary Sgroi are seeking election Nov. 4 to succeed Avery, who had served in the Missouri House since 2002 and was named chairman of the State Board of Mediation earlier this year.
Asked to identify the most important issue in the race, the two candidates responded:
• "Runaway property taxes are punishing our seniors and lower-income families," Leara said.
• "Government of, by and for the citizens — I believe our Legislature has lost touch with the concerns and welfare of the people," Sgroi said.
Leara, 48, 10022 Gregory Court, 63128, is an investment adviser and securities broker with Gateway Advisors. He and his wife, Patra, have four children ranging in age from 6 to 26.
Leara, who serves as Republican committeeman of Concord Township, said he is seeking the 95th District House seat because "I want to stop runaway property taxes, improve our school districts' funding formula and stop eminent-domain abuse."
Sgroi, 72, 11127 Patrina Court, is a licensed professional counselor. She was married for 13 years to the late Phillip Sgroi, a former Democratic committeeman and political activist.
Sgroi said she is seeking election to the 95th District House seat "to contribute to good government as a member of the Legislature."
The candidates gave the following responses to a Call questionnaire:
What is your position on abortion?
Leara said, "I do not believe in abortion. In addition, tax dollars should not be used for such practices."
Sgroi said, "I am opposed to abortion. I believe that a pro-life position mandates a social support system across the age spectrum."
What is your position on the death penalty?
Leara said, "I believe the death penalty should only be used if the crime is confessed or when no doubt exists."
Sgroi said, "In general, I am opposed be-cause of the huge number of errors in convictions."
What is your position on tax-increment financing? Are changes needed to this law?
Leara said, "Changes are needed to our TIF laws. I believe TIF is too loosely used."
Sgroi said, "I am opposed to taking away money from schools for for-profit development."
Would you support placing a constitutional amendment before voters that, if approved, would repeal the supermajority requirement for school district bond issues?
Leara said, "Probably not. I would like to have more information to form a better opinion."
Sgroi said, "Yes."
Are changes needed to the state's foundation formula for funding education?
Leara said, "Absolutely, yes."
Sgroi said, "The discrepancy between urban and suburban and rural property assessments leaves citizens of the St. Louis area at a disadvantage. A formula providing a higher share of state funding would achieve greater equity."
Are changes needed to the law allowing Missouri citizens to carry concealed weapons? If so, why? If not, why not?
Leara said, "Yes. I believe we need to remove some restrictions of where we can carry and how the permit is renewed and the term of the permit."
Sgroi said, "Urban/suburban voters do not feel the need to carry concealed weapons and increases danger. In rural areas, people feel safer if concealed carry is in effect. Any way to draw lines at the county boundaries?"
Are changes needed to the state's current Open Meetings and Records Law? If so, what would you propose?
Leara said, "No. I believe the law functions relatively well."
Sgroi said, "I believe the open meetings and records law is beneficial because it gives citizens access to government and encourages participation."
Are changes needed to the state's eminent domain laws to prevent abuse?
Leara said, "Yes. Eminent domain should only be used when the property will be owned by or used by the public."
Sgroi said, "I do not support taking private property for the benefit of alternative private entities."
What do you propose to make health-care accessible and affordable to Missouri citizens?
Leara said, "Some form of group-type coverage should be an option to the uninsured or underinsured."
Sgroi said, "Ensuring that all citizens have health insurance benefits the common good because it encourages preventive care, thereby eliminating the higher costs of inappropriate emergency room visits — which are passed on to those already participating in insurance costs.
"Reining in those costs will accrue savings, which can be used to support insurance for those who are uninsured."
What measures, if any, will you propose to encourage economic development in this area?
Leara said, "Tax credit from the state for new businesses and current employers who hire entry level or expand their businesses."
Sgroi said, "We must ensure good schools in order to have a skilled workforce. Providing health care would be attractive to businesses who can no longer afford employer-provided health care — and/or small businesses."