Lack of representation on council concerns 6th District citizens
Stenger says residents here will have their voices heard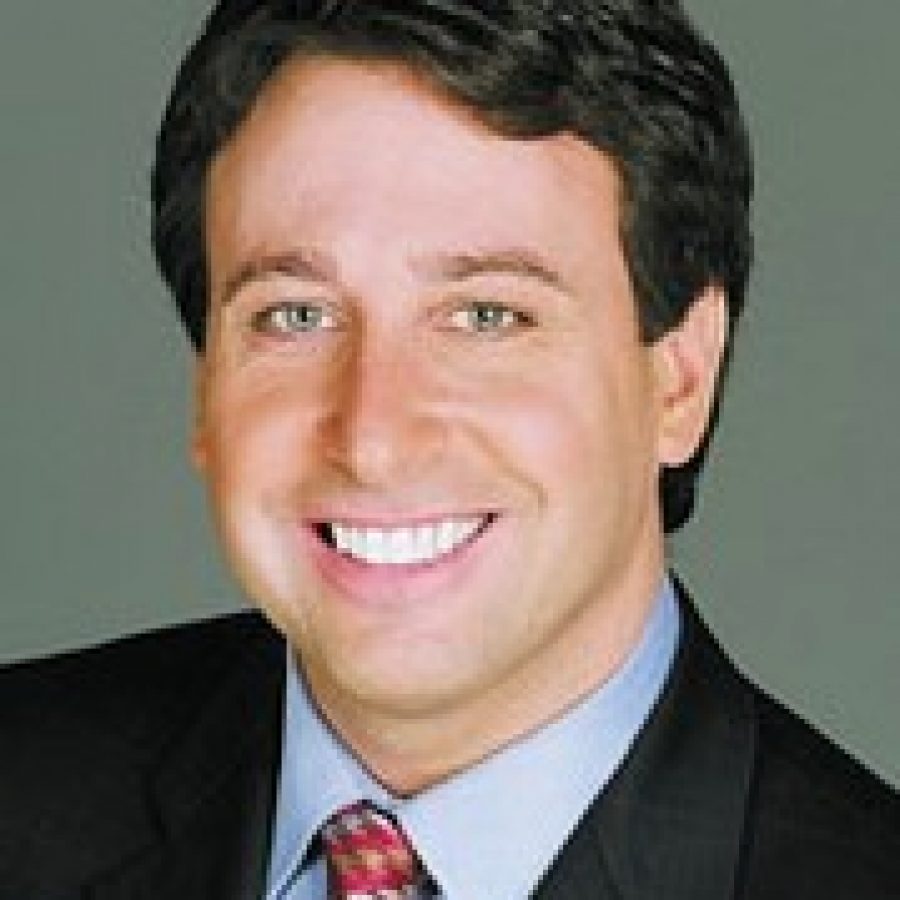 With County Executive Steve Stenger's former 6th District County Council seat vacant until after next month's special election, some south county residents are upset they have no voice in Clayton when it comes to neighborhood zoning issues.
"We have no representation," said Concord resident Mary Ann Gregory, who spearheaded her neighborhood's opposition to a Wal-Mart two years ago and now opposes a McDonald's proposed for part of that same site. "We don't have anyone to turn to."
The 6th District has 150,000 residents and stretches from Affton to Oakville. Its representative sometimes functions more like a mayor than a typical council member since the district is primarily unincorporated. As development has picked up coming out of the Great Recession, county officials have weighed more zoning proposals in the 6th District than any other area of the county.
But Gregory and the other Concord residents who successfully fought off a Wal-Mart grocery store from their neighborhood two years ago are now looking to keep a 24-hour McDonald's from moving in — at the same time they feel they have no one working on their behalf in Clayton.
McDonald's is seeking a conditional-use permit, or CUP, so that it can close its location at 13250 Tesson Ferry Road and build a new location next to the Petro Mart at Butler Hill and Tesson Ferry roads.
The 50 neighbors who signed a petition opposing the McDonald's contend they already experience too much disruption from the existing 24-hour gas station at that corner and prefer the office buildings that were originally intended for the vacant 1.1-acre site to the busy 24-hour businesses that are trying to locate there, like McDonald's.
"At my house at night with the gas station there, it's nothing but lights," Audjill Drive resident Rob Knitting told the county Planning Commission. "I was told there'd be fences put up and all that light blocked out and nothing's been done."
The Planning Commission denied rezoning for a Wal-Mart Neighborhood Market in 2013 after residents submitted a petition against it, and the panel last week unanimously recommended holding the McDonald's proposal 6-0, with members Rob Forney and Matthew Lampe absent.
The earliest the new 6th District council member could take office is April 21 since it will take two weeks after the April 7 election for the results to be certified, said county Director of Elections Eric Fey.
In the meantime, if the Planning Commission recommends approval of the McDonald's project, the council might hold off on a decision on the McDonald's zoning until the new legislator takes office, county planner Debi Salberg told the Call.
Democrat Kevin O'Leary, Republican Tony Pousosa and Constitution Party candidate Cindy Redburn are running for the 6th District seat.
Since the county handles so much zoning legislation and other matters involving the 6th District, bills are still being introduced, held or recommended for passage by council Chairman Pat Dolan, D-Richmond Heights, whose 5th District also covers areas of south county and borders the 6th District.
Before council meetings, Dolan reviews the meeting agenda with Stenger, who held the 6th District seat for five years before he resigned Dec. 31 to take office the next day as county executive.
As county executive, however, Stenger stays neutral on legislation.
"Because I'm in the executive branch, I can't really do that," Stenger told the Call on making official recommendations to Dolan. "Pat is the chair, so these are his decisions. He's certainly free to ask me my opinion on these things, but I can't really make a formal recommendation, so I don't do that. But if he asks me my opinion, I'll tell him."
During business hours, a member of the county executive's staff sits in the 6th District office to field inquiries from residents, which Stenger promised to follow up on if anyone needs assistance.
"I'm not going to let my district suffer at all. I'll keep up with the district," Stenger told the Call just before he took office as county executive. "That's almost like a public-service announcement: I will ensure that for people who still have issues in the 6th District, they'll be heard. They will not go without representation."
But unrepresented is exactly how the residents trying to keep McDonald's out of their neighborhood say they feel as the zoning for McDonald's moves through the county.