Jubilee Church officially broke ground on an 18,000 square foot facility at 10801 Sunset Office Drive in Sunset Hills. The building will include a children facility, a multipurpose room, and an auditorium seating approximately 270.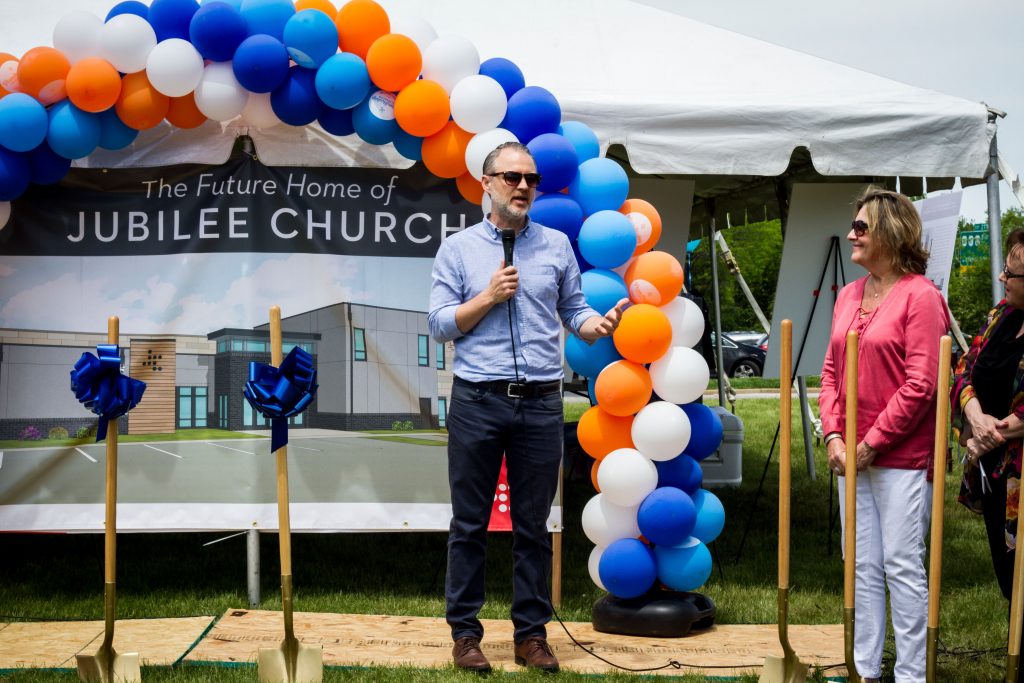 Mayor Pat Fribis welcomed the crowd of nearly 260 people to Sunset Hills. After a warm greeting, she encouraged everyone, "I don't just want you to come on Sunday morning, I want you to enjoy the beautiful restaurants and shopping and be a member of our community."
Alderwomen Dee Baebler and Ann McMunn of Ward 1 spoke to the crowd next. Baebler started her comments by saying "we're so impressed by your mission and what you do." McMunn said "We recognized early that Jubilee Church was going to be a good neighbor." She went on to share a story of a  resident in Ward 1 that need help in her overgrown yard and the Jubilee Church team jumped in to serve the residents of Sunset Hills. Baebler ended by saying "its all about neighbors helping neighbors.  Welcome to Sunset Hills."
Lead pastor Bryan Mowrey said, "We have a desire to be a blessing throughout St. Louis. We are looking forward to being a contributing member of the community by serving its needs like we have done throughout St. Louis for the last 22 years"
During the event, participants enjoyed local favorites including Honey Pit Smokehouse and Andy's frozen custard, balloons and games for kids.