Hunzeker challenges Hobbs for mayor in Sunset Hills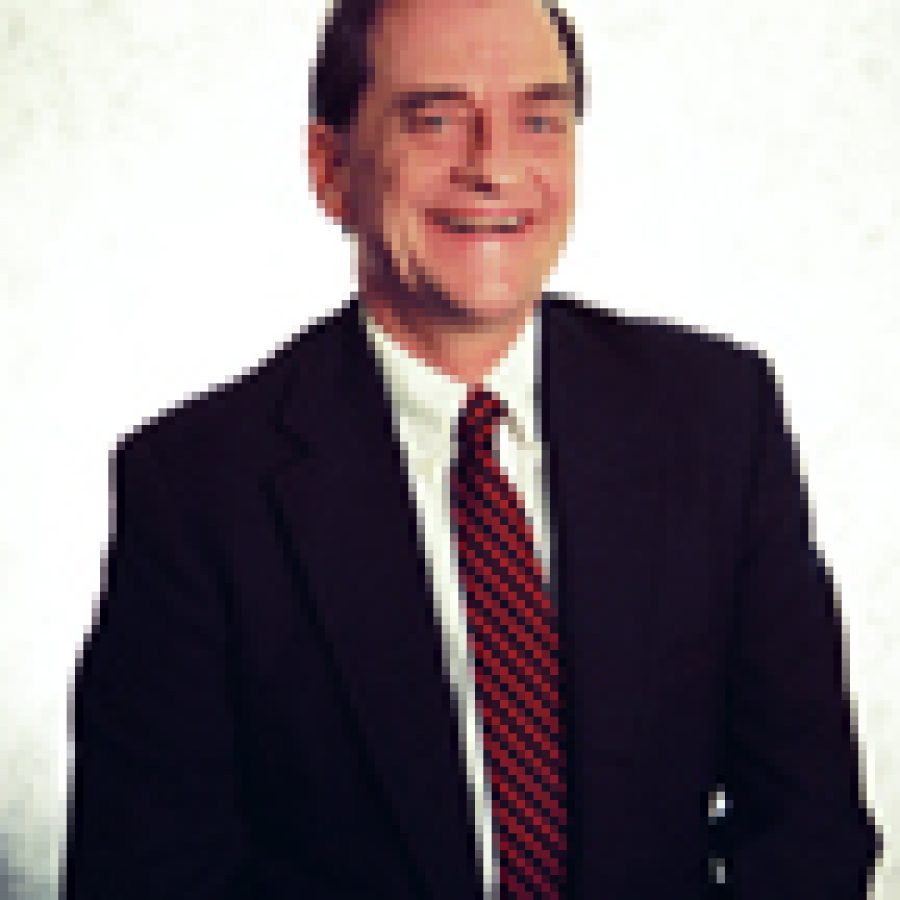 Though Jim Hobbs has been elected mayor of Sunset Hills three times, he never has faced an election opponent — until now.
John Hunzeker is challenging Hobbs for the city's mayoral seat in the April 4 election. The post carries a two-year term.
Asked to identify the most important issue in the race, the candidates responded:
• "Keeping property taxes low and quality of services high," Hobbs stated.
• "Zoning and development," Hunzeker stated.
Hobbs, 58, 1473 Royal Spring Drive, 63122, is a sales executive with the General Sign Co. He and his wife, Linda, have two grown children.
Hobbs has served as mayor for six years. He was a Ward 1 alderman from 1992 to 2000 and served as president of the Board of Aldermen from 1995 to 2000.
Hobbs said he is seeking re-election "to continue to serve the citizens of Sunset Hills and the community as a whole."
Hunzeker, 56, 12741 Weber Hill Road, 63127, is the owner of the Lindbergh Wat-son Co. He is married to Mary Ann Hunzeker.
Hunzeker, who has never held elective office, said he is seeking election because he's "embarrassed by misuse of eminent domain."
The candidates gave the following responses to a Call questionnaire:
In your opinion, has the Board of Al-dermen complied fully with the Sunshine Law? What will you do as a board member to ensure compliance with the Sunshine Law?
Hobbs said, "Yes. I will continue to ensure that subject matters of closed meetings comply with state statutes, litigation, employee matters, real-estate transactions and negotiations of contracts."
Hunzeker said, "Probably not. Post meeting agenda and meeting minutes on Web."
What is your position on the use of tax-increment financing — TIF?
Hobbs said, "As chairman of the Sunset Plaza TIF — Home Depot, Borders — my experience with TIF has been positive in that it has brought additional revenue to the city, the Lindbergh School District and has been paid off 11 years ahead of schedule."
Hunzeker said, "It is a useful tool in redevelopment. I am opposed to the misuse and abuse of this tool."
In your opinion, is the Novus Development Co.'s proposed MainStreet at Sunset still a viable project?
Hobbs said, "At this time, no."
Hunzeker said, "It may have worked eight to 10 years ago, but not recently."
Do you support the use of eminent domain for redevelopment projects?
Hobbs said, "The use of eminent domain should be determined on a case-by-case basis."
Hunzeker said, "Eminent domain is a useful tool for public projects or to redevelop 'blight."'
Do you agree with the direction the city is moving?
Hobbs said, "Yes, long-range planning has resulted in low taxes, economic stability and access to retail, restaurant and recreational facilities."
Hunzeker said, "No."
What is your "vision" for the city of Sunset Hills?
Hobbs said, "To continue the progressive growth that ensures the high quality of life for all residents of the city of Sunset Hills."
Hunzeker said, "A return to a residential community with more restrictive residential zoning known for its parks and green space."