Hiring administrator would solve most of Sunset Hills' current problems, consultant finds
Sunset Hills' legal bills soar to $100,000, officials learn
Although Sunset Hills Mayor Mark Furrer again made it clear that he completely opposes hiring a city administrator, an expert believes hiring one would solve most of the city's current problems.
With a leadership vacuum from no full-time leadership, the city clerk and city attorney have both served as de facto city administrators for the city, interim City Hall manager Charles Montoya told an Oct. 6 joint meeting of the Personnel and Finance committees that included most aldermen.
A month into Interim Personnel Management consultant Montoya's three-month tenure overseeing City Hall, he presented a 13-page report that outlines the significant challenges city employees in all departments face under the current structure, which in some ways was never modernized as the city grew since it was founded.
For example, the payroll clerk — also the court clerk, even though the duties should be unrelated, Montoya said — hand-writes city payroll in a ledger, bank reconciliations are done by hand and employees recruited into positions they have no formal training for are relying heavily on increasingly expensive advice from City Attorney Robert E. Jones to do their jobs.
"It's all reactionary, there is no plan in there," he said of how city employees, including former City Clerk Laura Rider, are forced to make do with what they have at hand to get their jobs done. "There is no planning, none whatsoever. It's insane — you are setting somebody up to fail."
To make his recommendation, Montoya examined the city's four departments — Police, Parks and Recreation, Public Works and administration — and met with all the department heads about how the city operates. The veteran city manager has spent more than two decades in city, county and state government.
A persistent problem that department heads are reluctant to tell aldermen, the interim manager said, is that they receive conflicting directives from aldermen or the mayor. Fearing for their jobs, they use legal advice from Jones as a fallback on which to base decisions.
Elected officials can bring city business to a halt with demands and requests, which is no way to run a city, Montoya added.
"They run out and do it because they don't want to upset you. That's not good public policy," he said. "Your department heads are running around changing everything … because they don't want to be the one who upsets a board member."
With no uniform personnel, hiring or firing policies across departments, the city is setting itself up for an eventual lawsuit, Montoya said. No current or past city officials or employees are to blame — the current system of silos simply evolved over time with no one to see the big picture, he added.
Ward 4 Alderman Pat Fribis, chair of the finance panel, took issue with the city's "unbelievable" legal bills, which skyrocketed from $70,000 in 2013 to $90,000 last year and $100,000 this year.
"Everybody calls after everybody (in the city) says do this, do that, and our attorney happily sends us a bill," Furrer said.
Montoya noted that he has worked with hundreds of attorneys and former Ballwin Mayor Jones is one of the best, a "phenomenal" attorney who has tried to help employees, who have even reached out to him for financial advice.
The fact that aldermen were unaware of the city's mounting legal bills is an indication of another deficiency Montoya cited: Since until he came the city had no updated financial software, Finance Committee members never received detailed quarterly reports or updates on the current year's budget, so they couldn't take it into account when building the next one.
"I've got no dog in this fight," Montoya said.
But Furrer disagreed, saying that Montoya is "unemployed" and questioning if he wrote the report to angle for a permanent job.
"If we offered this job to you at a great salary, would you accept it?" Furrer persisted. "Just to get a feel for your independence … All I'm looking for is objectivity."
"This is an outsider's perspective, whether you hire someone or not," Montoya said. "I may not be available in a month, chances are. I want you to have the makings of a road map on where to go."
Although the mayor does not want to hire an administrator, he also said he agrees with Montoya that things just aren't working.
"Frankly, I always felt the city worked fine for years under the current system, but I've got to agree with Charles — these people are called by every alderman, they're harassed … They have no respect for some of the aldermen," he said. "It's kind of a madhouse. This calling the attorney thing doesn't work."
Montoya thought the city could see enough efficiencies that hiring an administrator would be cost neutral, but Furrer worried about the city's future ability to pay, noting, "It's sort of a stagnant city, and at some point our income's going to hit a wall."
"It's going to take one good lawsuit and none of this is going to matter," Personnel Committee member Gary Mathes said. "We can't afford to wait that long … I'm very grateful for what you've done here, I think you've rendered a great service."
Ward 1 Alderman Dee Baebler, chair of the personnel panel, agreed and said the report was a year's worth of work from Montoya. Other panel members asked for the interim manager's guidance if they hire someone, for reasons summed up by Ward 2 Alderman Steve Bersche.
"If we hire the right person, it's going to be great," Bersche said. "But if we don't, then it's going to be a disaster."
Ward 3 Alderman Keith Kostial shared Furrer's skepticism of Montoya's recommendations, contending that "probably 50 times" the consultant said "I" rather than "we." When Kostial consults for hospitals, he said, he talks about industry standards rather than what he personally recommends.
"I guess I'm confused," Mathes replied. "We're asking for his opinion, what he's seen and what he recommends. Why is him using the first person wrong?"
At that, Furrer said that he was under the initial impression that Montoya would "stop the mayhem" at City Hall, but the mayor questioned whether Montoya had even been showing up for work. The city pays him $15,000 a month.
When Montoya replied that he arrives at City Hall between 7:15 and 8 a.m. and works eight to nine hours a day, usually not taking a lunch, Furrer challenged, "So the staff's lying to me?"
Personnel Committee member Bob Beumer interjected that he didn't attend the meeting to get in the middle of a dispute.
"I came here for a Personnel and Finance Committee meeting — that's how it was advertised," Beumer said. "And you're getting into personalities …"
"I think the Personnel Committee is the perfect place," Furrer said. "The agenda said 'other items.'"
About the Writer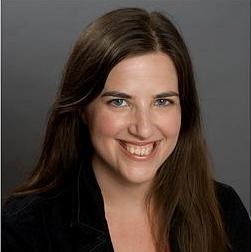 Gloria Lloyd, News Editor
Gloria is the editor of The Call. If you have any thoughts or suggestions for coverage, email her at glorialloyd@callnewspapers.com.