Heartfelt, touching letters submitted for Mother of the Year nominations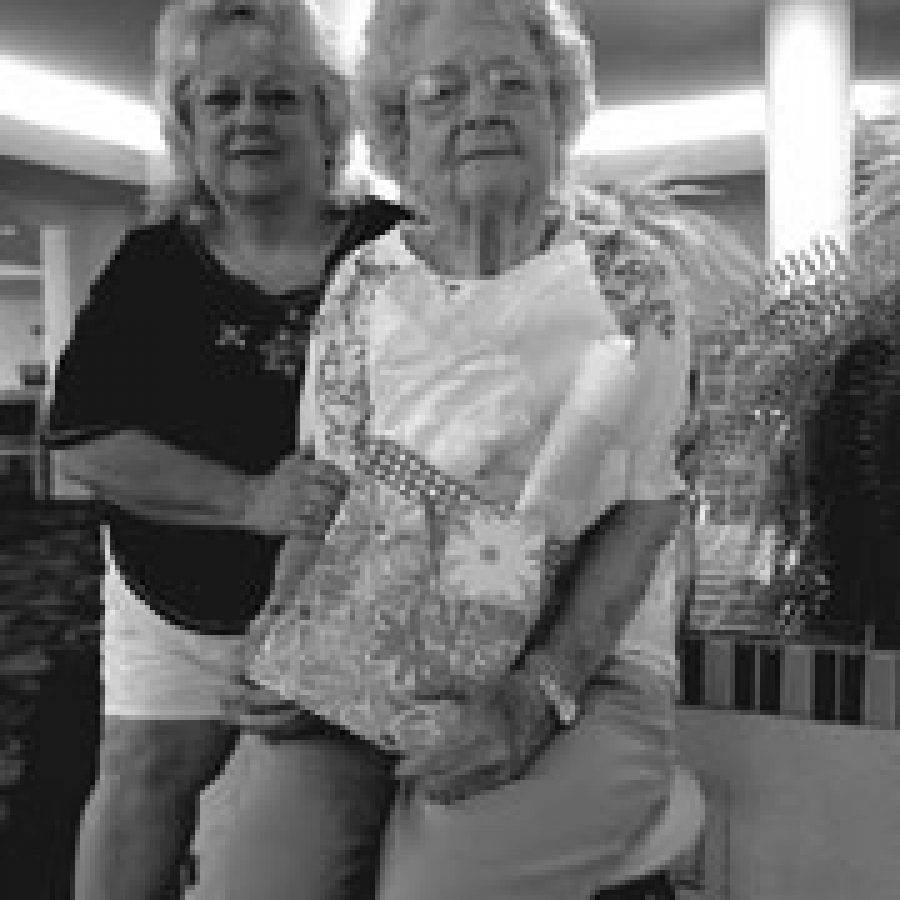 Picking a winner from the 77 nominations Call Newspapers received for its Mother of the Year Contest was profoundly difficult.
The touching, heartfelt letters all pointed to the strong moral character of the people who live in south county and underscored why this is a great place to live and raise a family.
Beyond the family ties these nominations represent, area moms seem universally credited for nurturing and instilling values that have made this nation a world leader.
Selected as Mother of the Year was Patti Black of Oakville, but all of the candidates were winners in the eyes of those who nominated them.
Ninety-four-year-old Judy Ruesch, the mother of five children, grandmother of 19 and great-grandmother to 33 children, was named Mother of the Year runner-up. She was nominated by her daughter, Nancy Buffa, 57, of Lemay.
In her nomination letter, Buffa provided a snapshot of life here in south county during the 1960s.
"She made all the bridesmaids' dresses for my sisters' and my weddings, made her own dresses for all the weddings and made my wedding gown. She used four patterns to design the dress of my dream," Buffa wrote.
Ranging in age from 4 to 57, children nominated their mothers for being caregivers, counselors and friends. Everyone who wrote credited their mother for making sacrifices on their behalf. Many were thankful for the good food mom provides and being handy around the house.
"She knows how to fix everything from computers to Barbies with their heads popped off," wrote 13-year-old Lauren Zahner of Affton about her mother, Gina.
"Plus, every time the cat is taking a nap somewhere that's very hidden, she helps me find him, too," said 9-year-old Leah Cooper of Oakville about her mother, Ilona.
June Tomlin of Crestwood shared a letter from her daughter Joyce Stratford who died of cancer in 1997, in which Stratford seemed to be nominating her mother for this recognition in a note written for Mother's Day in 1986.
"You prayed, pushed, prodded and at times pleaded for my life," Stratford wrote. "You persevered and I survived. Without you, I would not be here many times over."
Along with Stratford's letter was a note from Tomlin.
"I am almost 79 years old and I want to share my treasure with you," Tomlin said.
Children ages 12 to 14 submitted 40 of the nominations for the Mother of the Year Contest and while they were thankful for things like shoes and clothes, they were more poetic about the relationship between mother and child.
"Our definition of a mother is someone you can love and they'll love you back. Someone you can talk to and they'll listen. Someone who will treat you fairly and not judge you," wrote Danielle and Courtney Dierkes of Oakville about their mother, Cindy.
Nine-year-old Demi Sweeney of Concord nominated her grandmother, Barb Sweeney.
"I'm a kid and I don't have enough money for a big present, so I thought I would nominate her to show her how much I care — even though she says she loves me without presents. I think she gets a present when she's with me because I sure do," the 9-year-old wrote.
The connection between mothers and love came through loud and clear.
"I couldn't ask for a better mom," wrote 9-year-old Kaitlin Keltner of Oakville about her mother, Marie. "If I give her a kiss, she'll ask for another one. I tell her that's enough kisses, but she doesn't listen to me."