Hawley suit alleges Stenger's office violated Sunshine Law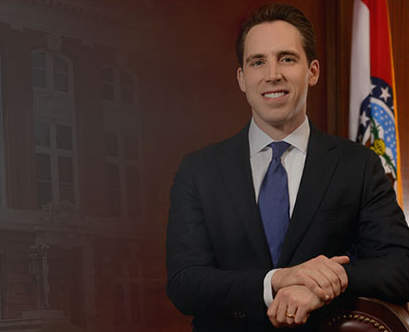 By Gloria Lloyd
Staff Reporter
news3@callnewspapers.com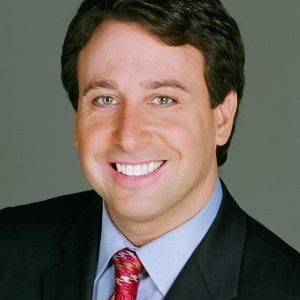 Attorney General Josh Hawley filed a lawsuit against County Executive Steve Stenger last week alleging that the county executive's office has shown a pattern of not providing public records to journalists.
Hawley, a Republican who is running for the U.S. Senate this fall against incumbent U.S. Sen. Claire McCaskill, D-Kirkwood, said Stenger, a Democrat, has shown a "systemic pattern of failing to adhere to the Sunshine Law" by not providing records within the required three-day window, constantly changing the custodian of records or not providing records at all.
Stenger "intended to violate and purposefully violated the Sunshine Law" by not responding to nearly half of requests in the three-day mandated limit, according to the lawsuit, which was filed in St. Louis County Circuit Court Jan. 17. Along with violating the law, the actions "confused and misled" the public, the suit alleged.
Although University City resident Tom Sullivan has contended that Stenger has refused to respond to some of his Sunshine Law requests since Stenger took office, Hawley linked the pattern to recent articles about Stenger in the press: "These Sunshine Law violations come at a time when St. Louis County has faced intense public scrutiny for a variety of controversial decisions," Hawley wrote.
Hawley's lawsuit keeps the identities of the journalists and citizens who requested information anonymous, but the St. Louis Post-Dispatch identified several of the thwarted Sunshine Law requests outlined in the lawsuit as their own. Hawley alleges that Stenger's office withheld county leases, copies of Sunshine Law requests and other public records from those journalists and others.
County Chief of Operations Glenn Powers, Stenger's designated custodian of records, said in a statement on behalf of the county executive, "We respond to our Sunshine requests in a lawful and timely manner. There is a difference between responses to Sunshine requests that the Post-Dispatch may not happen to like and those that do not comply with the law. We are confident that we will prevail in this lawsuit."
Hawley, who took office Jan. 1, 2017, seeks an injunction to stop any Sunshine violations along with fines of $1,000 for each "knowing violation" and $5,000 for each "purposeful violation" of the law.
Before last week, a lawsuit had not been brought against any public official in St. Louis County for Sunshine Law violations for several decades, if ever.
The attorney general is charged with enforcing the Sunshine Law, but instead of lawsuits, typically that has meant sending officials found to be in violation brochures or letters gently reminding them of the law. Former Attorney General Chris Koster took that step with Stenger in 2015 after Sullivan filed a complaint.
In the past, Hawley has been on the other side of Sunshine Law debates. As a candidate and professor at the University of Missouri, he argued against Mizzou releasing his university emails to a state legislator who requested them.
How the Sunshine Law works
Under the Sunshine Law, public officials have to respond to the person requesting the documents as soon as possible, but no later than three business days after the request. At that time, the official has to either provide the records or give an estimate of when the records will be produced and an explanation for the delay.
The custodian of records is the employee in a particular government entity who is designated as the person responsible for responding to and fulfilling Sunshine Law requests.
"Untimely Sunshine responses often impose particular harms on journalists, who frequently face impending deadlines for the publication of their stories," according to the lawsuit. "Where a journalist submits a Sunshine request, an untimely response may deprive the journalist of including critical information in her story, to the substantial detriment of the public."
Throughout last year, County Council members including 6th District Councilman Ernie Trakas, R-Oakville, alleged that Stenger was not providing documents the council needed to serve as an oversight board. But requested records were either not provided or provided so late that they were of little value when making decisions, council members alleged.
Although providing records to other county officials does not necessarily fall under the Sunshine Law, the lawsuit did not come as a surprise to Trakas due to his own experience with Stenger.
"I think it should be a concern to every resident of the county," Trakas said of the lawsuit. "The attorney general doesn't file a lawsuit without thinking it through. And so if it's determined that there were violations of the Sunshine Act to the extent contained in the lawsuit, I'm sure he believes that there's a need to address it. And I couldn't agree with him more."
Stenger violated law three ways, Hawley says
One of the ways Hawley alleges Stenger violated the Sunshine Law is by not providing requested records at all. A Post-Dispatch journalist requested all Sunshine Law requests to Stenger's office and the responses from Aug. 1 to Oct. 23, but the information was never provided to the reporter, Hawley said.
But the office had documents that should have been provided, he said. Hawley's office later requested all of Stenger's Sunshine Law requests for 2017 and their responses. Of those, "numerous documents" would have met the journalist's criteria, Hawley alleged.
Hawley outlines many times that documents were not provided within three days, including a lease for a county office, Stenger's work calendar, emails between employees and records on inmates who died at the county Justice Center. At other times, Stenger's office attempted to charge large fees for information.
"Time and again, the county executive's office has failed to respond to Sunshine Law requests within three business days," the lawsuit contends. "Indeed, evidence obtained by the attorney general's office indicates that the county executive's office failed to respond timely to nearly half of all Sunshine Law requests received by the county executive's office during 2017."
In another alleged violation, Hawley said Stenger's office kept changing the custodian of records for different requests, or switching the custodian of records after a request was made, further delaying a response as the reporter had to untangle a maze of different employees to get information.