Havener, Svoboda seeking Ward 4 seat in Sunset Hills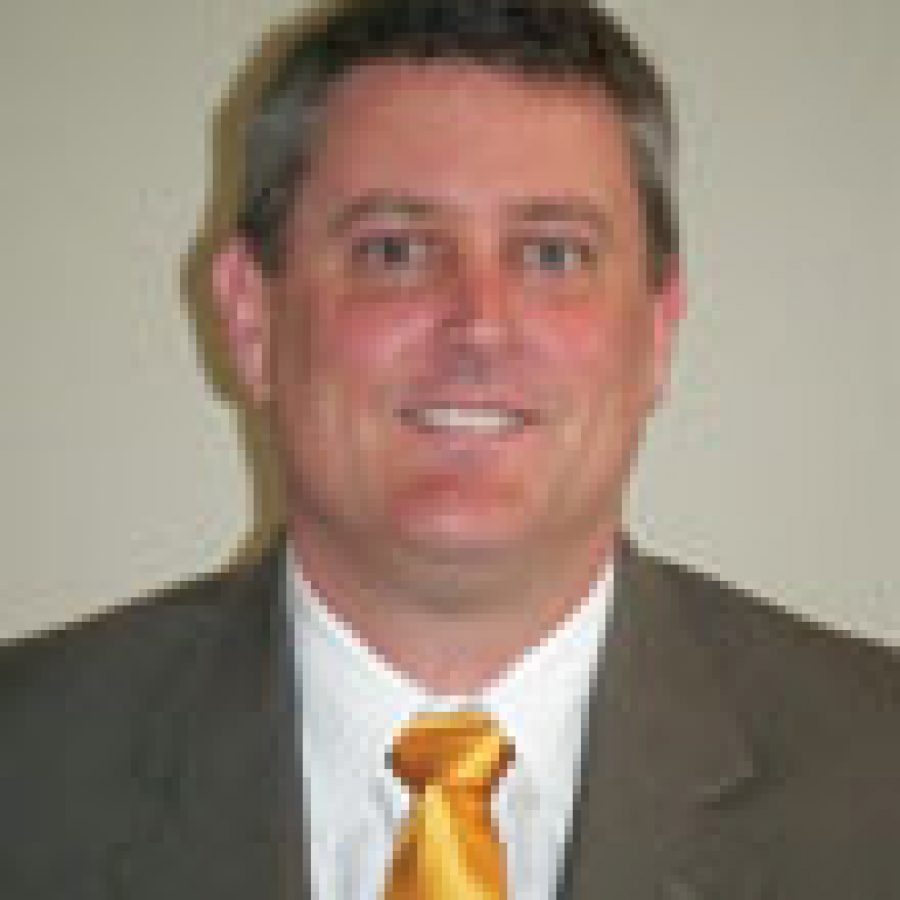 Art Havener and Mike Svoboda are vying in the April 3 election for the Ward 4 Sunset Hills aldermanic seat currently held by Svoboda's wife, Claudia.
Claudia Svoboda did not file for re-election to the aldermanic seat she has held since April 2010.
Asked to identify the most important issue in the race, the candidates responded:
• "To retain integrity of Sunset Hills and long-term financial stability," Havener said.
• "Keeping the budget balanced.
There are people that want to misuse the reserve fund and then manipulate other moneys to make it look like we don't have debt. We saw how that worked on a national level. We don't need to do it in Sunset Hills," Svoboda said.
Havener, 45, 9825 Sunset Greens Drive, 63127, is the principal at Stampede Capital. He and his wife, Donna, have three school-age children.
Havener, who has not held elective office, served on the Sunset Hills Redistricting Committee and the Revenue Review Committee. He is seeking election because after serving on those committees "it is important for Sunset Hills to provide improved communication, transparency, camaraderie and a higher degree of intellectual capital in order to preserve its integrity and long-term financial wherewithal."
Svoboda, 65, 10231 Kennerly Road, 63128, is retired from SBC/AT&T. He and his wife, Claudia, have two children.
Svoboda served as a Ward 4 alderman from April 2007 to April 2008 and as mayor from April 2008 to April 2010. He said he is seeking election "to continue to keep the mayor in check and keep him from spending down the city's reserves on unnecessary projects. To help residents on private streets keep them that way if that is their wish."
The candidates gave the following responses to a Call questionnaire:
• Do you agree with the direction the city is moving under Mayor Bill Nolan?
Havener said, "I have found Mayor Nolan to be fully accessible, responsive and genuinely concerned about the overall welfare of Sunset Hills. Considering that Mayor Nolan is running unopposed, I suspect this is a widely regarded opinion."
Svoboda said, "The board has tried to keep Mayor Nolan in check. They have done a fairly good job, but he has an arrogant attitude that needs to be kept in check."
• Do you agree with the Board of Aldermen's decision to reject placing on the April 3 ballot a proposition seeking the permanent extension of the city's existing half-cent, capital-improvement sales tax?
Havener said, "No. At the Nov. 16, 2011, Revenue Review Committee meeting, I was chosen to be the vice chairman of the committee by the chairman and other members that included four previous mayors of Sunset Hills. On Nov. 30, 2011, the committee met with Mr. Bob Ballsrud (of Gilmore & Bell) to assist us in the details, options, timing and other important information in order to assist us in the decision-making process. It was clear Mr. Ballsrud believed that the April 2012 election was the most beneficial time to move forward with the redemption process.
"After extensive discussion, I made the motion to extend the half-cent, capital-improvement sales tax and redeem the outstanding bonds in order to save the interest payments and free up the current restrictions. The committee unanimously approved the motion. Following Chairman Mr. (Mike) Sawicki's presentation to the Board of Aldermen on Dec. 13, 2011, no committee member was contacted for further information or discussion. The only question received during Mr. Sawicki's presentation came from the audience. Other potential revenue-enhancing options were also discussed."
Svoboda said, "Absolutely. Mayor Nolan is trying to manipulate money to be able to spend it on taking over private streets. Saving $41,000 now would cost us $500,000 to $1 million in the future. There is plenty of time to reconsider the capital-improvement tax and make sure it's used for specific purposes."
• Do you agree with the Planning Commission's decision to accept the recommendation of the Residential Recovery Task Force regarding the area damaged by the New Year's Eve tornado of 2010?
Havener said, "Given the unprecedented circumstances surrounding the Residential Recovery Task Force, in addition to the sensitive nature of balancing resident relations, it appears that a reasonable compromise was reached between the task force and the Planning Commission."
Svoboda said, "Yes, this is what the people of Sunset Hills came to City Hall and said. I think we don't need to start another Sunset Manor debacle. Mayor Nolan should stop meeting with commercial developers about this area."
• In your opinion, has the city complied fully with the Missouri Open Records and Meeting Law, better known as the Sunshine Law? What will you do as an elected official to ensure compliance with the Sunshine Law?
Havener said, "I would sincerely hope the city and its respective board is in full compliance and hasn't violated the governing rules of the Sunshine Law.
"I am currently lead director of a $5 billion publicly traded company, a graduate of the prestigious Director Education Program, a corporate governance consultant and former VP at A.G. Edwards. This background provides the necessary experience in order to ensure compliance with the Sunshine Law."
Svoboda said, "Yes, all records are public."
• If cuts are needed to balance next year's city budget, what would you propose?
Havener said, "At this point, I would be remiss to suggest any cuts be made at this time. Given the board's dismissal of the proposed extension of the half-cent, capital-improvement tax and corresponding interest savings on the prepayment of bonds, I suspect there is no need to cut any services to balance the budget."
Svoboda said, "Sunset Hills has a decent reserve fund. Times like this are what reserves are for as long as no frivolous spending is done. We do not need to redecorate the boardroom as Mayor Nolan has proposed."