Haefner eyes U.S. Senate seat
Fundraising to be daunting challenge in Haefner's bid for U.S. Senate seat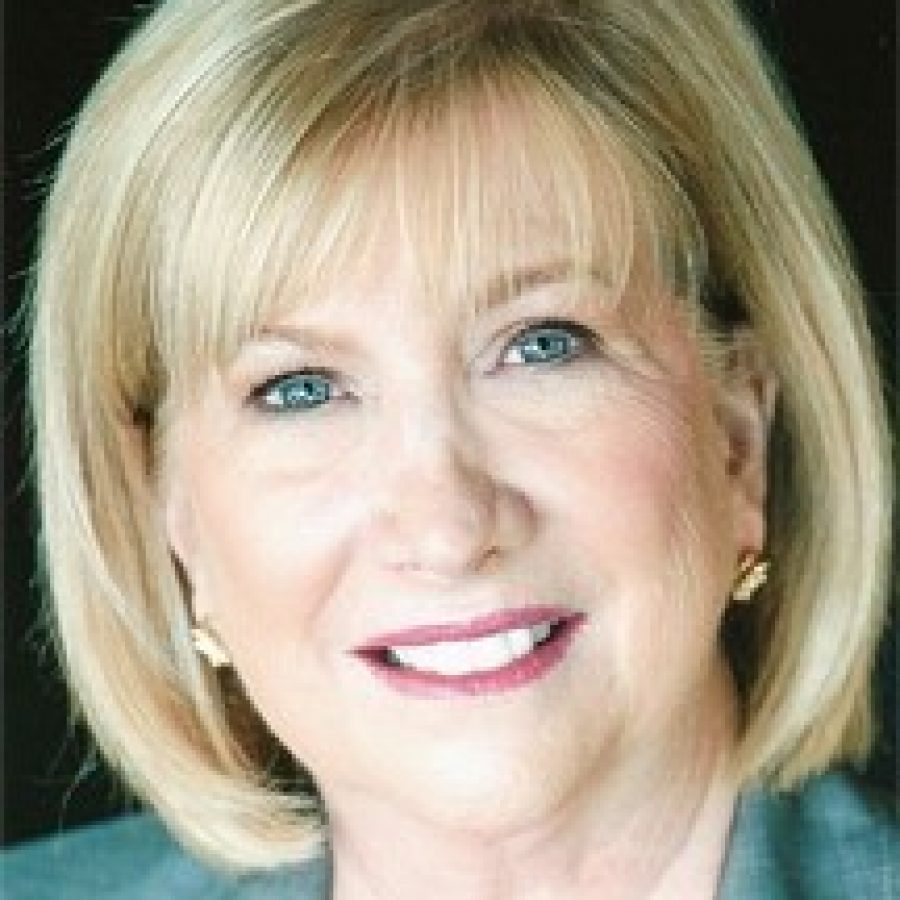 One of south county's state legislators is headed to Washington, D.C., this week to meet with Republican leaders about mounting a campaign against U.S. Sen. Claire McCaskill, D-Kirkwood.
Rep. Marsha Haefner, R-Oakville, left Monday for the nation's capital, where she plans to meet with potential backers and fundraisers, his week.
The Oakville lawmaker will gauge the interest of national GOP fundraisers and officials and see if she can get a team together for a campaign. The primary is next August, before the November 2018 general election.
"I am still very interested, but it's going to be a challenge," Haefner said. "It's going to be very different from any race I've been in before. But nobody's hanging up on me. Everybody's like, 'Yes, we need to talk to you, we're taking you seriously.' I realize that it's a real long shot because I'm not well-known in the national establishment, which is why I'm going to D.C. to let them know that I am serious and that I need to be considered."
After laying the groundwork with national leaders, Haefner plans a tour of the state to drum up support.
If elected to Congress, she believes she could build on her experience working with lawmakers with diverse interests and bring her expertise on health care to the national debate on how to fix the health care system. In the Missouri House, she is the only St. Louisan in leadership and oversees the $27 billion state budget as the chair of the House Fiscal Review Committee.
So far, Haefner is the only woman to throw her hat into the ring. Attorney General Josh Hawley, a Republican, appears to be an early frontrunner in what could be a crowded GOP primary field, although he has not formally committed to seeking higher office so soon after his election last year as Missouri's top attorney. All four former Missouri Republican senators have lined up to support him.
But the prospect of going up against a well-funded candidate like Hawley doesn't deter Haefner, who cites the unlikely victory of United Nations Ambassador Nikki Haley, the former South Carolina governor who came from last place in that state's gubernatorial GOP primary to a decisive win in 2010.
"I'll never be able to get the finances that Josh Hawley will, but that doesn't mean you can write me off," Haefner said. "Nikki Haley was written off, and she proved everyone wrong."
When people say they don't believe Haefner can beat Hawley, she said, "I'm thinking, 'Watch me.' I've got to run my campaign the only way I can run my campaign, and don't count me out. I don't play the way that he plays."
Rather than a career politician, Haefner sees herself as someone who operated the garden shop For the Garden-Haefner's Greenhouse in Oakville for decades and brought the watchful eye of a small-business owner to the state budget. In Hawley's campaign ads last fall, he attacked career politicians for "climbing the ladder" — an irony that McCaskill promises to pounce on if he runs.
"Honestly I cannot believe I am even talking about this, but I'm also thinking why not me?" said Haefner, 66. "I think this is what was intended — a citizen legislator, not people who want to make this about career and power. I think that's what our forefathers intended Congress to be.
"So why not me? I can do the job, I know I can do the job. It's just how am I going to get there?"
Fundraising is Haefner's most daunting challenge. The Missouri Senate race is a top priority in the 2018 cycle for national Republicans, who see McCaskill as vulnerable since President Donald Trump won Missouri by 19 points last year. First elected in 2006, McCaskill was re-elected in 2012 after her Republican opponent Rep. Todd Akin's campaign imploded following his comments about rape.
Haefner will be term-limited next year in her House seat and had originally planned to run for the congressional seat held by U.S. Rep. Ann Wagner, R-Ballwin, while Wagner would step up to vie for McCaskill's Senate seat.
But Wagner announced in June that she will no longer run for the Senate, clearing the way for other candidates.
When Wagner called Haefner to tell her fellow legislator that she would stay in Congress, Haefner said Wagner urged her to run as an alternative to establishment candidate Hawley.