Green Park residents overwhelmingly support Fresh Thyme Farmers Market, Thuston says
Green Park aldermen vote 4-1 to back Fresh Thyme plan; Broughton opposed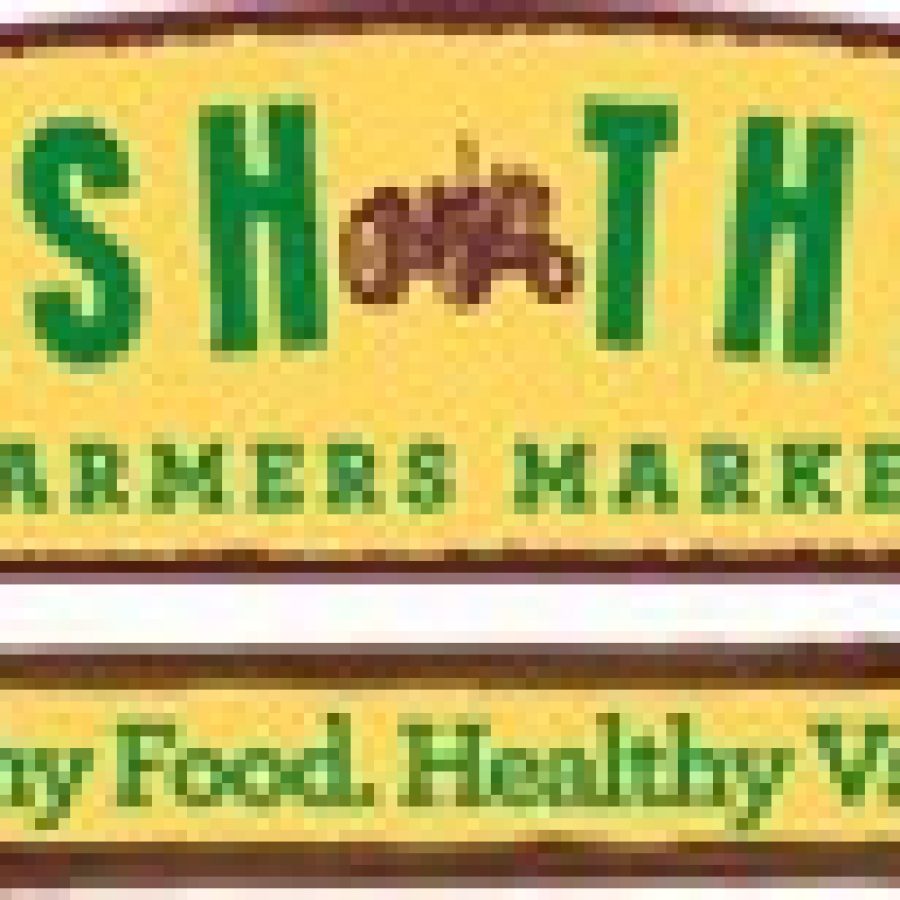 Moments after the Green Park Board of Aldermen voted to approve a preliminary development plan for a Fresh Thyme Farmers Market, Ward 2 Alderman Tim Thuston said residents overwhelmingly supported the store.
After twice rejecting Fresh Thyme's proposal to construct a store at the site of the former Tesson Ferry Branch County Library at 9920 Lin Ferry Drive, aldermen last week voted 4-1 to approve the 28,000-square-foot building.
Voting in favor of a resolution approving Fresh Thyme's preliminary development plan were Ward 1 Alderman Carol Hamilton, Thuston, Ward 2 Alderman James Jones Jr. and board President Fred Baras of Ward 3. Ward 1 Alderman Michael Broughton was opposed.
Ward 3 Alderman Joe Monteleone did not attend the Jan. 25 meeting, but Mayor Bob Reinagel said after the vote was taken that Monteleone supported the resolution.
Thuston said, "… I've gotten calls the last several months from more citizens than I've heard from in all the years I've been on the board. And it's almost been unanimous — more than unanimous in favor of this project, and we do represent the citizens, and in keeping with that, besides my personal belief that it's a great opportunity for the city and the citizens, from what I'm hearing from the citizens, it's what they really want and desire …"
The Jan. 25 meeting included a public hearing that was continued from Jan. 19. Both Ward 2 aldermen — Thuston and Jones — were absent Jan. 19, and Reinagel said he wanted as many board members as possible to be present to consider Fresh Thyme's latest proposal.
Speaking in favor of Fresh Thyme Jan. 25 were former Ward 1 Alderman Tony Pousosa and Carol Gapsch of Gapsch Bros. Inc., which owns property on Lin Ferry Drive. Both had voiced their support for Fresh Thyme on Jan. 19.
As an alderman, Pousosa noted that he had proposed the redevelopment of the Lin Ferry Drive area — a proposal that the board voted unanimously to approve.
"I think what we see here tonight is what we wanted to achieve, is to give all the business owners in the redevelopment area an opportunity to improve their business and become competitive in the market," he said. "And I think this has happened with this development, considering that I haven't heard or seen or read of any other proposal or any other thing that may be better or may be worse.
"I think the decision tonight is easy, but it must be a decision that is made for the betterment of the city of Green Park, its residents and the surrounding community …"
Gapsch repeatedly has voiced support for Fresh Thyme to the Board of Aldermen and the city's Planning and Zoning Commission.
"… Since I have personally heard nothing negative with regards to this endeavor, all I can say is I sure hope at the end of the evening, this is good for all involved," she said. "The city absolutely cannot lose with this project …"
Fresh Thyme, which bills itself as a specialty grocer featuring healthy and organic value-priced offerings, announced in 2014 that it would open over 60 new stores and create roughly 5,000 new jobs throughout the Midwest over the next five years.
Aldermen voted 4-2 in October to reject Fresh Thyme's proposal to construct a 28,900-square-foot store on the 2.38-acre site of the library, which closed in November.
Opposed were Hamilton, Broughton, Jones and Monteleone. Voting in favor were Thuston and Baras.
Hamilton had joined the rest of the city's Planning and Zoning Commission on Oct. 7 in voting to recommend approval of the preliminary site plan.
Aldermen rejected a revised proposal for a 28,650-square-foot store with the same 4-2 vote in November.
In both votes to reject Fresh Thyme's proposal, aldermen cited concerns about the size of the building, variances requested for the building, additional traffic and the number of parking spaces.
Besides reducing the size of the store to 28,000 square feet, other changes to Fresh Thyme's plan include:
• The building architecture has been revised to keep the structure within the maximum height allowed under city code.
• The building has been moved outside of the Lindbergh Boulevard setback to comply with the city's 30-foot required setback.
• The parking setback along Lin Ferry Drive has been increased to 6 feet — previously it was 0 feet.
• The parking lot has been increased to 134 spaces. The city's zoning code requires 188 parking spaces. Fresh Thyme originally proposed 131 spaces, then increased the number to 133 spaces.
• Fresh Thyme also submitted a traffic-impact study that showed the new development would not negatively impact traffic in the area.
In recommending approval of Fresh Thyme's proposal Jan. 8, the Planning and Zoning Commission agreed with the conditions requested in a statement of need, including the number of parking spaces, the parking setback along Lin Ferry, site coverage and ground signage.
At the Jan. 19 public hearing, Gapsch and two other Lin Ferry Drive property owners, Ron Emmenegger of the Lin Ferry Investment Group and Stan Erb of the Hilvin Investment Corp. reiterated their support for Fresh Thyme.
Until the Jan. 19 public hearing, only one resident — former Planning and Zoning Commission member Jonathan Byrd — had voiced his opposition to aldermen about Fresh Thyme's proposal.
On Jan. 19, Fredrick Uhle, who has lived in the city since 1990, voiced opposition to Fresh Thyme's proposal.
Uhle added that "by way of disclosure" he is a 35-year member of the International Brotherhood of Electrical Workers Local 1, an officer on the local's Apprenticeship and Training Committee and financial secretary of the AFL-CIO Union Label Service Trades Council.
"That being said, I'm not going to mention the word 'union' again … because my comments that I'd like to make and the questions that I'd like to pose deal with what I feel are economic fairness issues associated with Fresh Thyme's development — not that I know what contractors right now that they're planning on using to do this development, but knowing the building that they've done in the past, I do question whether they're going to use — and I would like to pose the question to them as to whether they plan on using contractors that pay the area's standard wage here in our city …"
Byrd contended Oct. 19 that Fresh Thyme is "not friendly to the labor and trade unions in this town. … We have a rat coming into this town. I don't approve of this, so not only the grocery workers in this town, but we have the building-trade workers also …"
Byrd works as an organizer with Meatcutters' Local 88 of the United Food & Commercial Workers.