Green Park alderman looks to unseat Stenger in Nov. 6 vote for County Council seat
Council candidates outline positions on county issues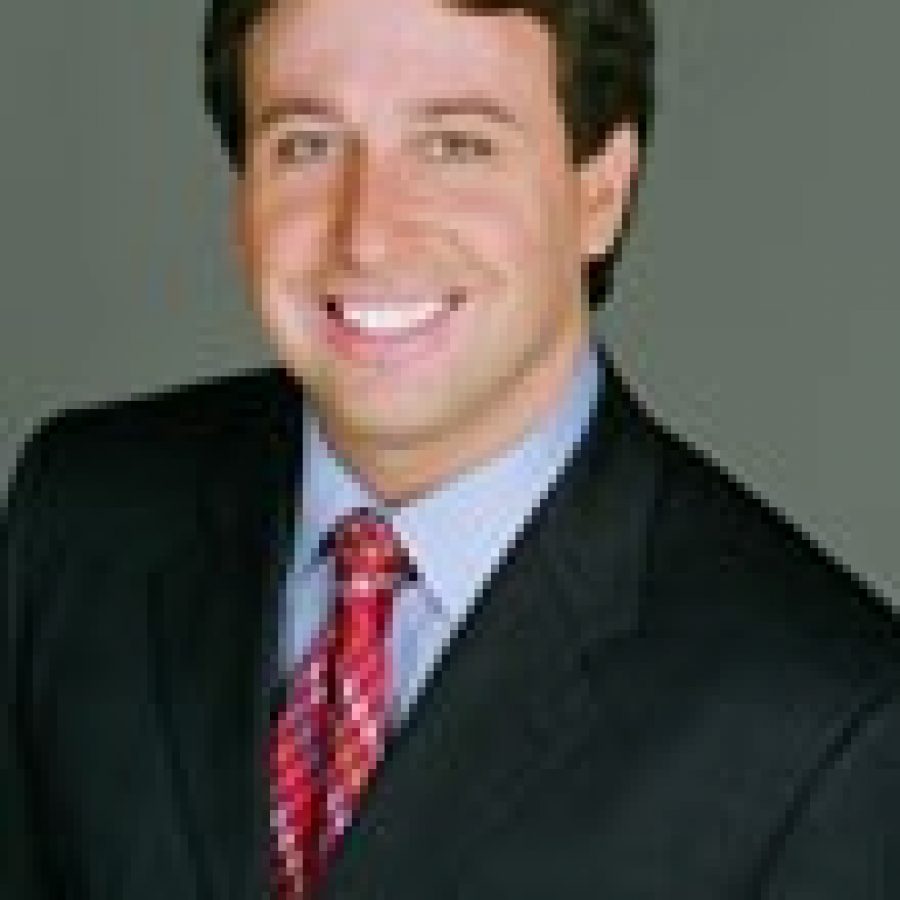 A Republican who serves as a Green Park alderman will challenge Democratic incumbent Steve Stenger for the 6th District County Council seat in the Nov. 6 election.
Tony Pousosa, a Ward 1 Green Park alderman, looks to unseat Stenger, who was elected to the council in November 2008.
Asked to identify the most important issue in the race, the candidates gave the following responses:
• Pousosa said, "The County Charter should be reviewed to eliminate extreme, unnecessary or outdated regulations that silence the people's voice, stifles innovation and limits job creation. I will never vote for a tax increase on the hardworking people of south county.
"We need St. Louis County to compete with other counties and states. We also need a county government that works for and with its constituents."
• Stenger said, "I believe the most important issue in the race is that the residents of my district continue to have the strongest voice in county government that they can have.
"I believe that they have the best possible voice through my representation on the County Council. I have made it my mission to hear and understand constituent concerns and respond to them in the fastest and most efficient way possible."
Pousosa, 42, 9700 Antigo Drive, 63123, is a surgical nurse at Barnes-Jewish Hospital Center for Advanced Medicine. He and his wife, Regina, have two children who attend Lindbergh schools.
Pousosa, who has been a Green Park alderman since 2007, said he is seeking election "to help restore checks and balances to county government (and) also restore the people's voice in their government."
Stenger, 40, 9322 Rambler Drive, 63123, is an attorney and certified public accountant at Klar, Izsak & Stenger LLC. He is married to Allison Stenger.
Stenger, who served as prosecuting attorney for Cottleville from 2005 to 2008, said he is seeking re-election "because I want to provide the very best public service possible to the good people of my district and St. Louis County."
The candidates gave the following responses to a Call questionnaire:
• What is your position on incorporation?
Pousosa said, "I believe that incorporation can benefit an area, if done with proven benefits to the residents in the potential incorporated area. The city of Green Park has free trash, free recycling, new roads and excellent snow removal. Green Park residents do not pay property or real estate taxes to the city."
Stenger said, "The issue of incorporation is an issue which is very personal to those subject to the incorporation. I give great deference to my constituents on this very important issue. I believe it is an issue best left to a vote of the people, as I do on issues where constituents are profoundly impacted by such decisions. If the majority of residents within a particular area of the county wish to incorporate, I would gladly assist and support them as much as need be in the process."
• Can the county budget for 2013 be balanced without cuts or does the county need additional revenue?
Pousosa said, "The county budget can be balanced, but only if patronage hires, unnecessary perks, like take-home cars, (and) inefficient county government operation should not be acceptable. The county government needs to be streamlined to be more efficient."
Stenger said, "St. Louis County does not need additional revenue, and a tax increase is not necessary. I have led the effort on the County Council to live within our means. As a result of those efforts, in 2011 we ended the year with a $3.2 million surplus and $86 million in reserve, far from a crisis. We achieved this surplus by making internal cuts and did so without eliminating services to St. Louis County residents."
• Are you satisfied with the direction the county is headed under County Executive Charlie Dooley?
Pousosa said, "Executive Dooley has weakened St. Louis County by operating a government that is not transparent. We are over-taxed and over-regulated. It's easy to keep asking taxpayers for more and more money, if it is not your own. Dooley is not a good third-party steward of the people's money. He continually uses government over-regulation to punish residents and business owners, who don't yield to his demands. Executive Dooley forgets that he answers to 'We the People of St. Louis County.' County residents are missing out on effective government that works for them."
Stenger said, "I am not satisfied with the direction of the county under Charlie Dooley. As exemplified by the struggles of 2011 and 2012, I fought for the residents of our district and the county when County Executive Dooley attempted to raise property taxes without any justification. I was the chairman of the County Council at the time and led a bipartisan coalition against his property tax increase and was successful.
"I also led the same coalition against the efforts of the county executive when he attempted to close half of our county parks and when he attempted to eliminate snow removal in south county. I was successful in both instances. I also spoke out and fought against the county executive's hiring of a convicted felon in a key economic position. He resigned shortly thereafter …"
• Do you believe the county council should approve legislation prohibiting councilmen from accepting campaign contributions from developers? Should councilmen vote on rezoning and development projects submitted by campaign contributors?
Pousosa said, "All council ordinances should apply equally to individuals and entrepreneurs. If a councilman has a conflict of interest, he or she should abstain."
Stenger said, "I would support legislation that prohibits councilmen from accepting campaign contributions from developers. I think there are conflicts that can arise where contributors submit rezoning and development projects, and as a general matter I do not favor such situations."
• Do you agree with the county council's 2001 decision to change its meetings to the evening from the afternoon?
Pousosa said, "The meeting times should be taken a step further. I believe the meeting time should be 7 p.m. This would allow more participation of county residents, who work later in the day or have children. This would also allow more residents to have their voices heard during the public comments portion of the meeting."
Stenger said, "I agree with the change to evening meetings, as I believe it gives much more transparency to county government. Citizens are more available in the evenings to attend meetings. As councilman, I very much appreciate and want communication from the citizens of our district."