Goldkuhl, Musich vying for Sunset Hills Ward 2 aldermanic seat
Goldkuhl, Musich seek election to seat in Ward 2 being vacated by Hrastich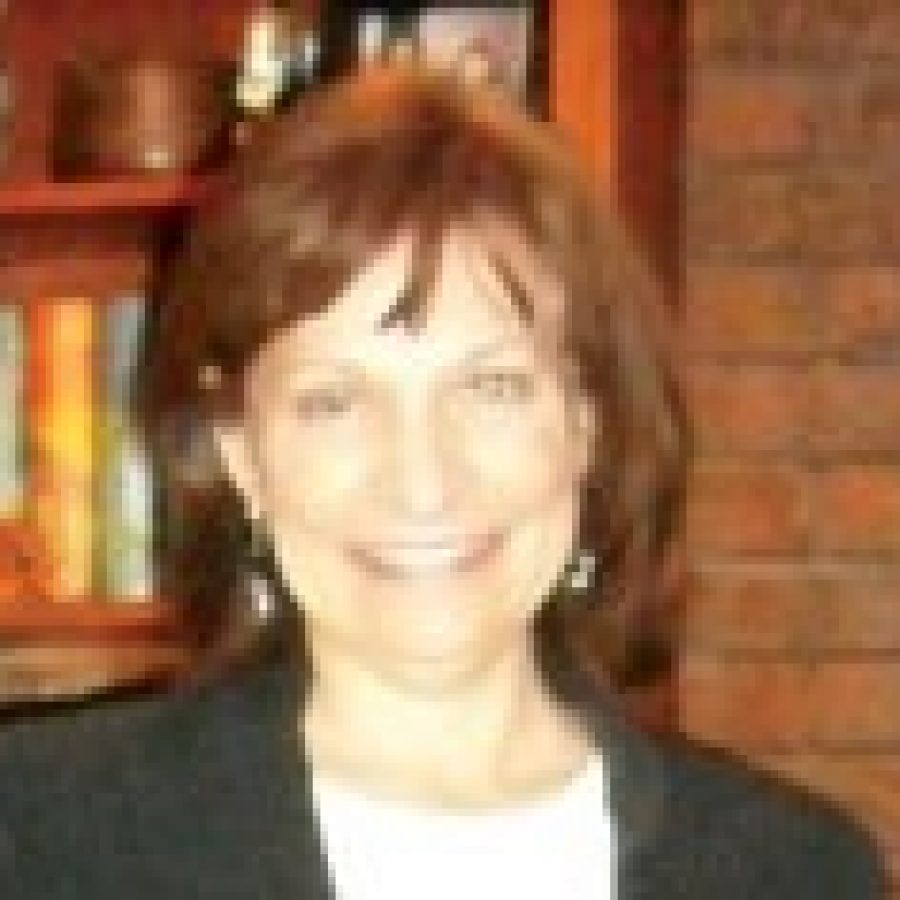 Two political newcomers are vying for the Sunset Hills Ward 2 aldermanic seat in the April 3 election.
Nancy Goldkuhl and Thomas Musich are seeking to fill the Ward 2 seat being vacated by Tom Hrastich, who did not file for re-election.
Asked to identify the most important issue in the race, the candidates responded:
• Goldkuhl said, "The biggest issue of this election is to make sure the citizens are clearly and accurately informed about the financial health of our community, separating fact from fiction, truth from innuendo."
• Musich said, "I believe the most important issue in Sunset Hills today is that property values and neighborhoods remain strong and intact. If a city lacks clean, friendly, safe, vibrant neighborhoods, then that city will begin to deteriorate and lose value."
Goldkuhl, 55, 8861 Woodpark Drive, 631237, is an IT professional. She is married to Robert and has four children.
Goldkuhl, who has not held elective office, said she is seeking election because of "a desire to serve the community."
Musich, no age given, 12207 Sunset Terrace, 63127, is a self-employed primary-care physician. He is married to Dawn and has two adult children and a 10-year-old daughter.
Musich, who has not held elective office, said he is seeking election because "as a semi-retired physician, I have the time, energy and desire to serve and represent all the citizens of Ward 2 and Sunset Hills with honesty, transparency and integrity."
The two candidates gave the following responses to a Call questionnaire:
• Do you agree with the direction the city is moving under Mayor Bill Nolan?
Goldkuhl said, "Mayor Nolan has been good for the city. He is an experienced business man and fiscally responsible with reference to our city budget."
Musich said, "I am not sure which direction Mayor Nolan is headed, but I certainly look forward to providing the ballast for his ship. I also relish the opportunity to work with all of the Sunset Hills administrators and employees."
• Do you agree with the Board of Aldermen's decision to reject placing on the April 3 ballot a proposition seeking the permanent extension of the city's existing half-cent, capital-improvement sales tax?
Goldkuhl said, "No. I do not agree with the decision. The approval was to put it on the April 3, 2012 ballot where more voters would most likely participate and would have the chance to vote."
Musich said, "It is my understanding that the decision was not rejected; it was merely not approved for a second reading. I find nothing wrong with performing due diligence and fully analyzing proposed legislation. I believe that action was responsible and prudent."
• Do you agree with the Planning Commission's decision to accept the recommendation of the Residential Recovery Task Force regarding the area damaged by the New Year's Eve tornado of 2010?
Goldkuhl said, "No. I don't agree. I think the Residential Task Force needs to find a workable solution for all parties that can be implemented. The real-estate developers have not proposed a solution for what the board has approved — attached residential only. This solution leaves many of the property owners in limbo."
Musich said, "Yes. I am in full agreement that residential areas remain. I strongly oppose commercial expansion into residential neighborhoods. We need to fill our current empty commercial storefronts first."
• If cuts are needed to balance next year's city budget, what would you propose?
Goldkuhl said, "Fiscal responsibility is a top priority. If required, I would look for possible cuts in parks and recreation, public works or any other expenditures that would not jeopardize the safety and security of our citizens."
Musich said, "If budget cuts are necessary, one needs to sit down with the city's finance committee and CPA to determine what is essential and what is not. Appropriate financial adjustments can only be made after careful examination and deliberation of the needs and available funds of Sunset Hills."
• What is your position on the use of tax-increment fi-nancing and other tax tools?
Goldkuhl said, "TIFs should be used sparingly and only in depressed/blighted areas, not to benefit developers."
Musich said, "In a truly blighted community, and if federal assistance is not available, tax-increment financing can be beneficial. However, at this time, I do not see any Sunset Hills areas that fit that description. It is my belief that if a private individual or corporation wishes to develop a new business in the city of Sunset Hills, the city administration should support that project in any legal way possible. This does not always necessitate use of TIF/tax tools, which can adversely affect the Lindbergh School's tax revenue. I also believe that any business or business owner will be more apt to succeed if they develop and market a much-needed product or service while investing their own money and capital into their project."
• Do you support the use of eminent domain for redevelopment projects? Why or why not?
Goldkuhl said, "The eminent domain process is a tool to be avoided, always striving for workable solutions for all parties. If it must be used, it should be for government/city use only."
Musich said, "I oppose the use of eminent domain, especially when private individuals and corporations benefit greatly at the expense of the general public."
• In your opinion, has the city complied fully with the Missouri Open Records and Meeting Law, better known as the Sunshine Law?
Goldkuhl said, "I can only assume the city complies with the Sunshine Laws governing meeting notices. However, your recent article — Feb. 23 — questions possible aldermen discussions behind closed doors. I believe in full transparency dealing with government issues in (an) open-meeting forum only."
Musich said, "To my knowledge, Sunset Hills has complied fully with the Sunshine Law. As alderman, I will fully comply with the Sunshine Law in an open, inviting and friendly manner."