Gaines proposes elementary school of innovation
Only thing stopping Mehlville is itself, superintendent says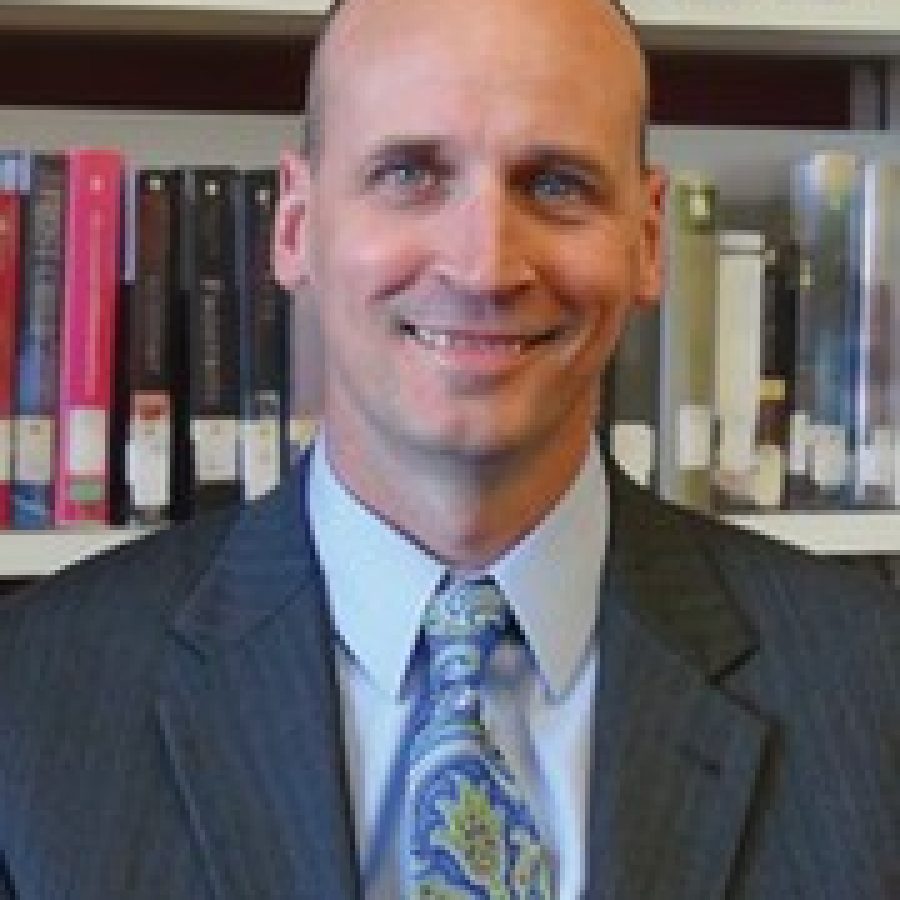 The Mehlville Board of Education is backing a proposal unveiled by Superintendent Chris Gaines last week that would make Mehlville the first district in the region to open a districtwide elementary school of innovation.
The new elementary school, currently referred to as the Choice School of Innovation, could open as soon as the 2017-2018 school year for a projected one-time startup cost of $500,000 using existing teachers and buildings by redistricting and shuffling around programs, Gaines said.
The new school would be located in the former St. John's Elementary School at Lemay Ferry Road and Will Avenue.
After Gaines presented the idea Jan. 7, board members gave him the preliminary green light to choose a principal and come up with a plan for the new school. The school could "blow up" how Mehlville elementary students learn in a digital era by piloting non-traditional, project-based teaching methods.
Students at the school would use 1:1 laptops and move through school at their own pace, challenged by projects designed to spark the critical thinking, creativity and innovation that students need in the 21st century.
The only school of its kind in St. Louis County, the new 300-student elementary school would be Mehlville's 11th and could open to K-4 students through a lottery as soon as 2017 and to fifth-graders in 2018.
"It really is a question of what do we want school to look like? Do we want heads down and desks in rows, or do we want to engage kids?" Gaines said. "People will want to come here for it, and because of that, we think that will position us as an innovative leader in the region. Nobody in the region is doing anything like this."
Children at Mehlville's new school could move at their own individual pace and move on to more advanced subjects instead of staying at grade level, Gaines noted.
The Choice School could also serve as an incubator to pilot new learning techniques and methods that could expand to other Mehlville schools.
Project-based schools like the ones Gaines envisions are still rare but gaining popularity across the country. In the year since Liberty Public Schools near Kansas City opened its version, EPiC Elementary, the school has been honored as a national model for what the school of the future can look like.
Gaines is the state's representative on the national executive committee of the American Association of School Administrators, or AASA, and is familiar with educators across the country who are working at the forefront of the problem-based and personalized learning he hopes to bring to Mehlville. He had pondered the possibility of the project as he visited schools since he started in Mehlville July 1, but the idea really took shape after voters approved the Proposition R 49-cent tax-rate increase Nov. 3.
The Prop R victory gives the district the means to start new programs rather than cut them, Gaines said.
"After Prop R, I got that big whiteboard in my office and started sketching things out: What if? What if we did this? What if we did that?" Gaines said.
The seven members of the Mehlville board have rarely unanimously agreed in the last year, but last week, every board member welcomed the opportunity to make Mehlville a destination district.
Board member Lisa Dorsey, a professor and vice president for undergraduate education at St. Louis University, said she had a hard time staying in her chair during Gaines' presentation because the new school speaks to her inner educator and the different ways children learn.
"Seriously, this is hard for me to contain myself," she said. "I think this has the potential to put Mehlville on the map … to show what we are and what we can be."
Gaines and the team working on the new school will return to the board in a year to seek final approval for the school.
"Any district that would be headed in this direction has got a leg up on most school districts in the country," board member Jean Pretto said. "Wow, I'm blown away."
The district will begin professional development geared to the Choice School this month, which could be subsidized by teachers from other districts who would pay to attend. The district could also see extra funds from expanding summer school, Gaines said.
Officials intentionally chose a new site for the innovative school so that they would not disturb the culture of an existing school, Gaines said.
The Choice School is the first of many new academic avenues Gaines said the district could pursue under the strategic plan.
Other ideas include a longer school year for underperforming schools and exploring innovative options for middle schools and high schools, including an International Baccalaureate program, a magnet school, an early college program and STEAM — science, technology, engineering, arts and mathematics — programs.
"There's not a lot that's off the table," Gaines said of the many possibilities. "The only thing stopping us is ourselves, really."
Since 2007, St. John's has housed Mehlville's alternative-education program for suspended students, SCOPE — South County Opportunities for the Purpose of Education. SCOPE educates students with extended suspensions from eight school districts.
The $500,000 projected startup costs to start a new elementary school in St. John's include $350,000 for laptops, $165,000 to upgrade the wireless Internet, $45,000 for a handicapped-accessible playground, increased transportation costs and an elevator.
To work within existing facilities, the district would move SCOPE into the top floor of the Witzel Learning Center and move the gifted program, STRETCH — Supplementary Teaching Resources for Educationally Talented Children — out of Witzel to one of the other schools.
The Witzel Alternative Academy, also currently in Witzel, would be embedded in both high schools and run by the high school principals rather than its director, John DeWalle.
The Choice School principal will be hired from current Mehlville administrators and will plan the new school in the next year while still performing his or her day job. Due to the reshuffling, DeWalle will be hired for a new position elsewhere in the district, Gaines noted.
Through minor redistricting and the opening of the elementary school, enough space could be opened up at an existing elementary school to expand the district's early childhood education program, which currently has a waiting list due to lack of space. Early childhood could also expand through a future bond issue.
The three-floor St. John's Elementary School was originally built in 1922 and closed in 1981. After renting it out for decades, the district nearly sold the property in 2005 but instead renovated it for $837,000 in 2007 at the urging of then-interim Superintendent Jerry Chambers and former Superintendent Eric Knost, then deputy superintendent, as an alternative to paying $120,000 in annual rent at Grasso Plaza for SCOPE.